'HUD' uses industrial surfaces, strong lines to create millennial-focused look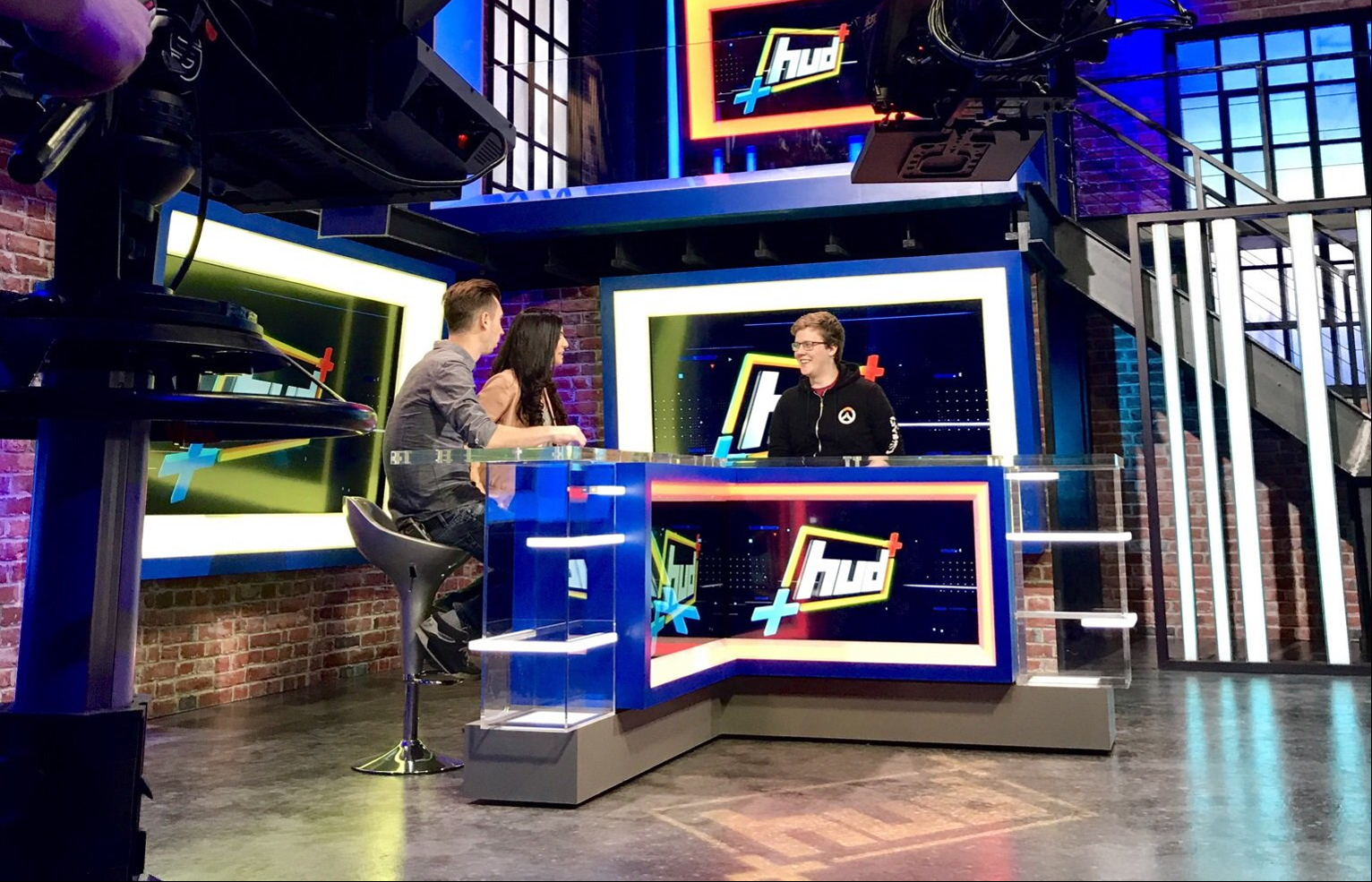 "Heads Up Daily," a Canadian eSports program, needed to create a dynamic environment that would appeal to the millennial audience but also allow for a flexible production schedule that extends behind a typical block of programming.
AKA Creative was brought into the process early to create a tactile, fun and energetic space that would serve as a 360-degree home for a wide variety of segments and evolving formats.
The show's format is unique. The set is modular and can be broken into smaller segments designed to better fit that can quickly be swiped through and cross-promoted by social media personalities and their followers.
The set design draws inspiration from startup offices with its exposed brick walls, relaxed seating, and touches of whimsy that convey a playful atmosphere and break from the stuffy and rigid newsroom format.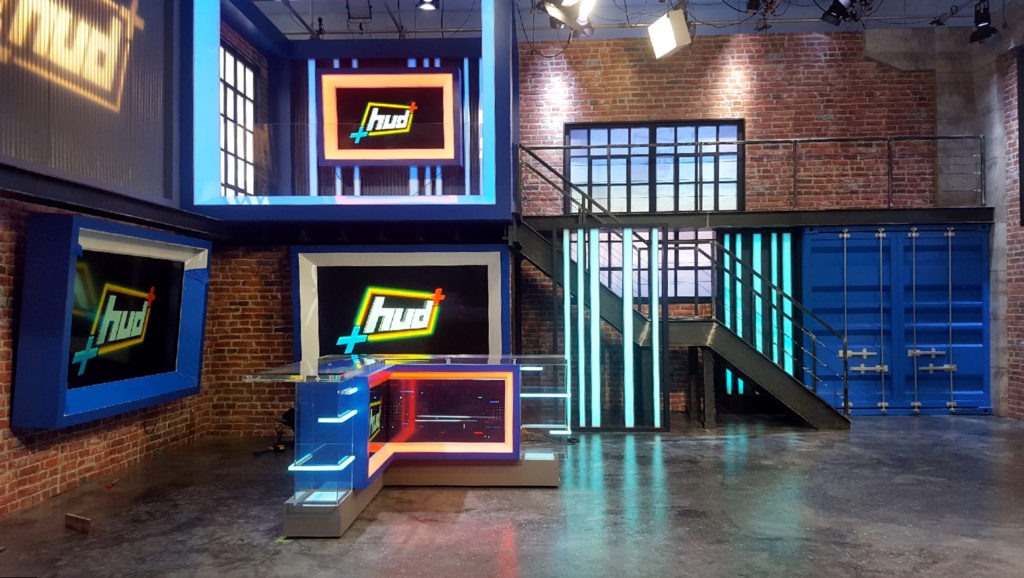 This look is accented by clean and modern backlit strips and frames, as well freestanding monitors that can be used in a variety of configurations.
Other elements include industrial sliding blue metal doors, loft-style windows, an exposed metal staircase and an oversized faux-stone rendition of the show's blocky logo.
This leads to a mezzanine shooting area equipped with a large monitor and corrugated metal backdrop, providing an ideal standup area for updates and transition throws to the main set below — a setup that's further enhanced by a jib that also lends its hand to capturing dynamic conversations throughout the studio.
A large-format 80-inch interactive screen provides a dynamic corner for social media segments and interviews or features from remote locations.
"With new technology everyone can be a reporter and anyone can contribute to the dialogue — we rely less and less on cinematic edited journalism in favor of the immediate realtime delivery of a handheld camera, we wanted to allow for varying formats of storytelling," said Kyle Sanvictores, creative director at AKA.
Meanwhile, the main desk features floating LED fins that complement the show's graphic branding. Hosts can use it as a backdrop to stand in front of or for more traditional interviews and seated discussions.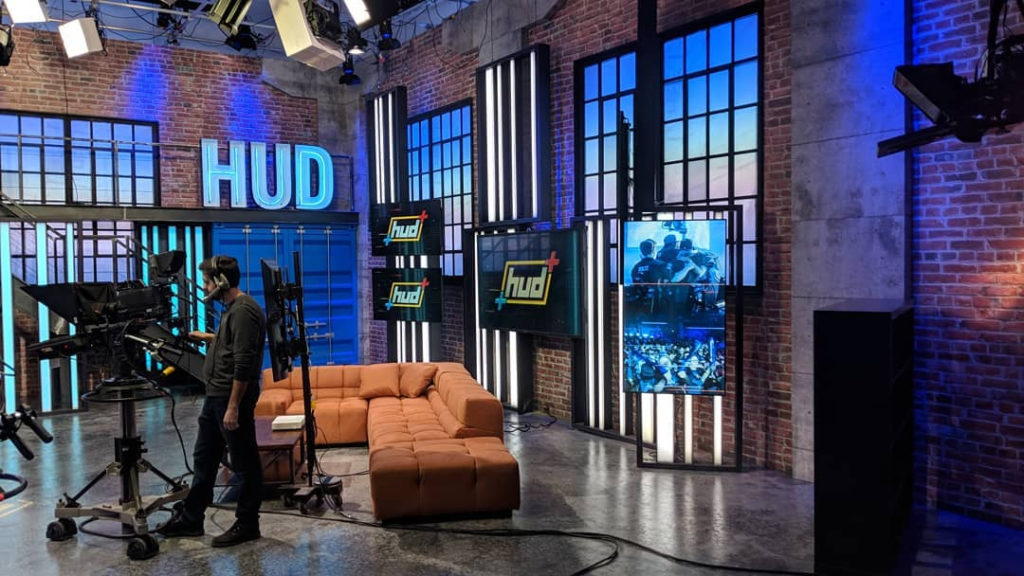 A soft seating area is also used as a supplemental interview space with a modular sofa that can accommodate different panel sizes.