'HUD' uses industrial surfaces, strong lines to create millennial-focused look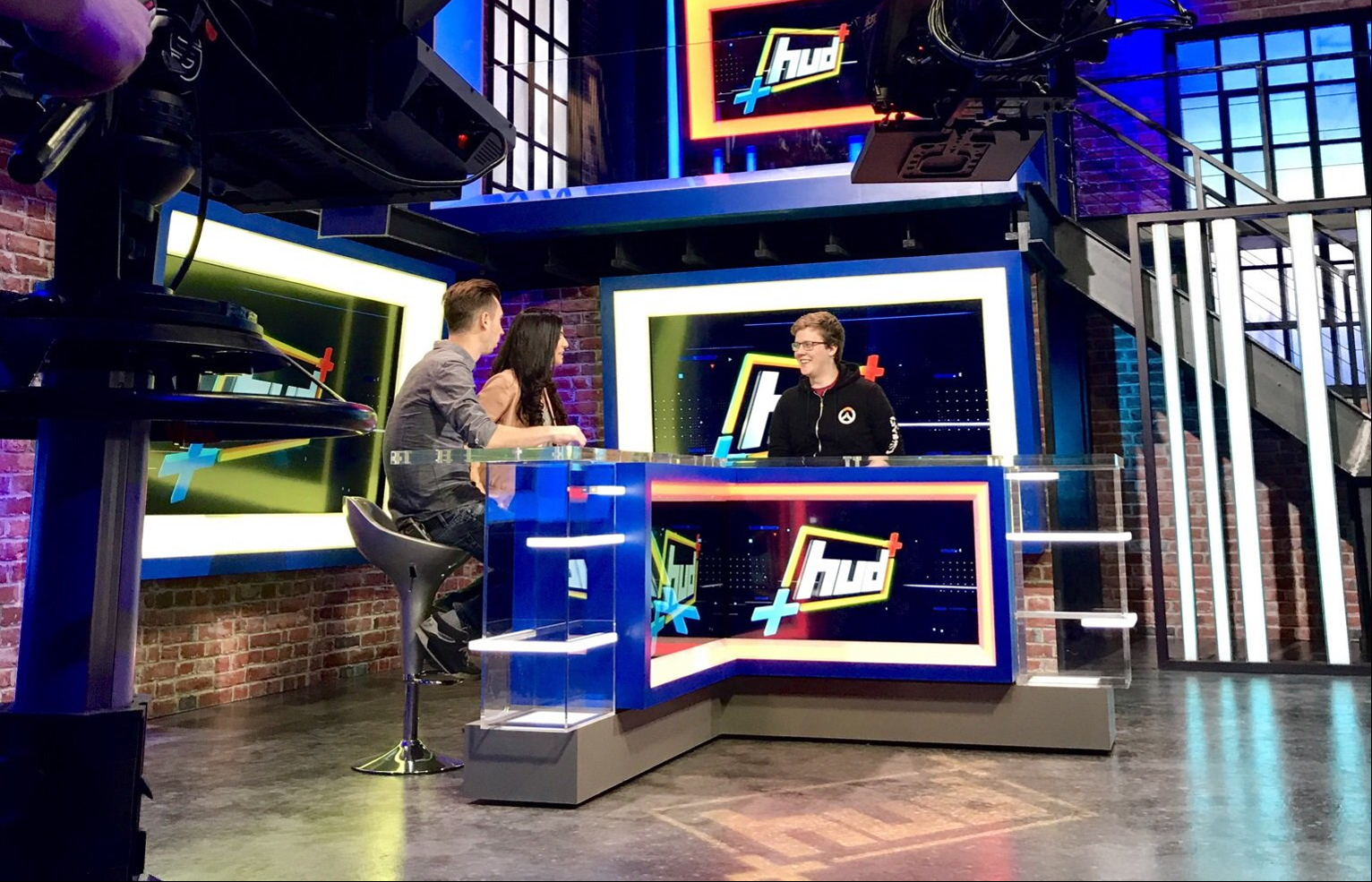 Despite the goal of designing for a millennial audience, AKA was careful to keep the design grounded and solid.
"Although the content is all about what is new and cutting-edge in technology, we recognize that the space needed a sense of history. It wasn't about recreating the deck of a starship. We included elements like a shipping container, a vintage neon sign as well as industrial textures of brick and concrete," said Sanvictores.
HUD, as it is known, is designed as a fun and fast-paced, hour-long daily show of curated eSports content on a channel dedicated to eSports and video game culture.

The program and its supplement content is a Super Channel original production from QYOU Productions, a division of QYOU Media.
The show features, in addition to the hosts, a variety of guests, including YouTubers and Twitch streamers, who recap recent eSports tournaments, break down top plays, discuss hot topics in the world of gaming, and preview upcoming events.
HUD aims to combine the best elements of sports news television and variety shows to offer viewers a unique look at the world of gaming.
"We couldn't be happier with the quality and content of the series and are launching it on Super Channel to give our viewers who may have not yet discovered GINX a taste of what the exciting world of eSports has to offer," said Don McDonald, president and CEO of Super Channel.