CBS Local websites begin dropping radio stations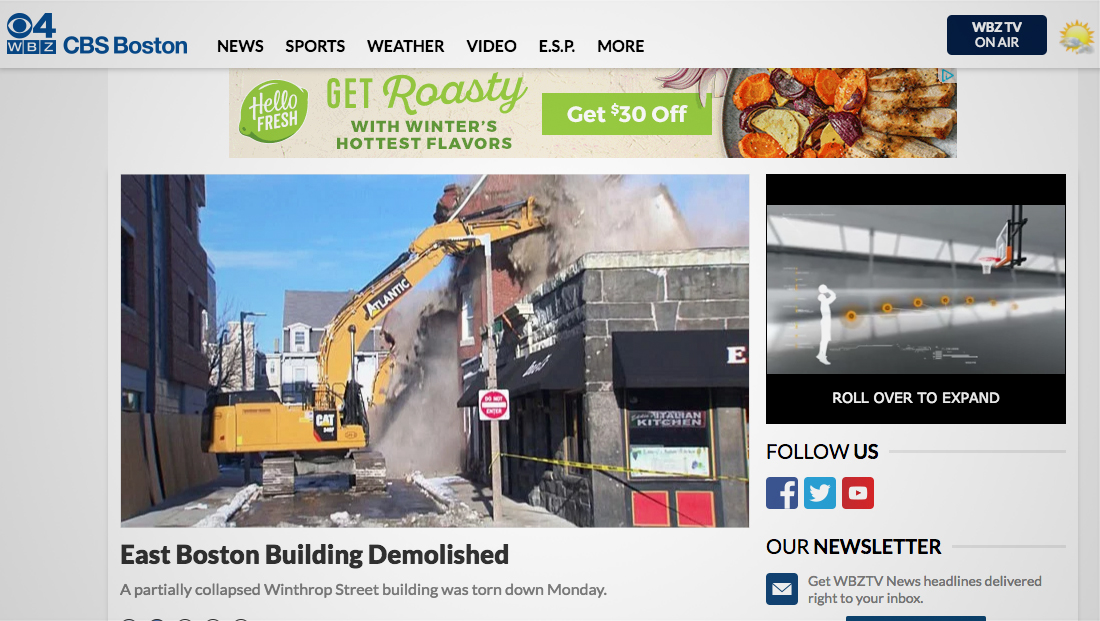 CBS O&O television stations have begun tweaking their websites to remove cobranding with the network's former radio stations.
Back in 2010, CBS began rebranding its web properties using the format "CBS" followed by the market name, a move that included combining the online home of the network's owned TV and radio stations.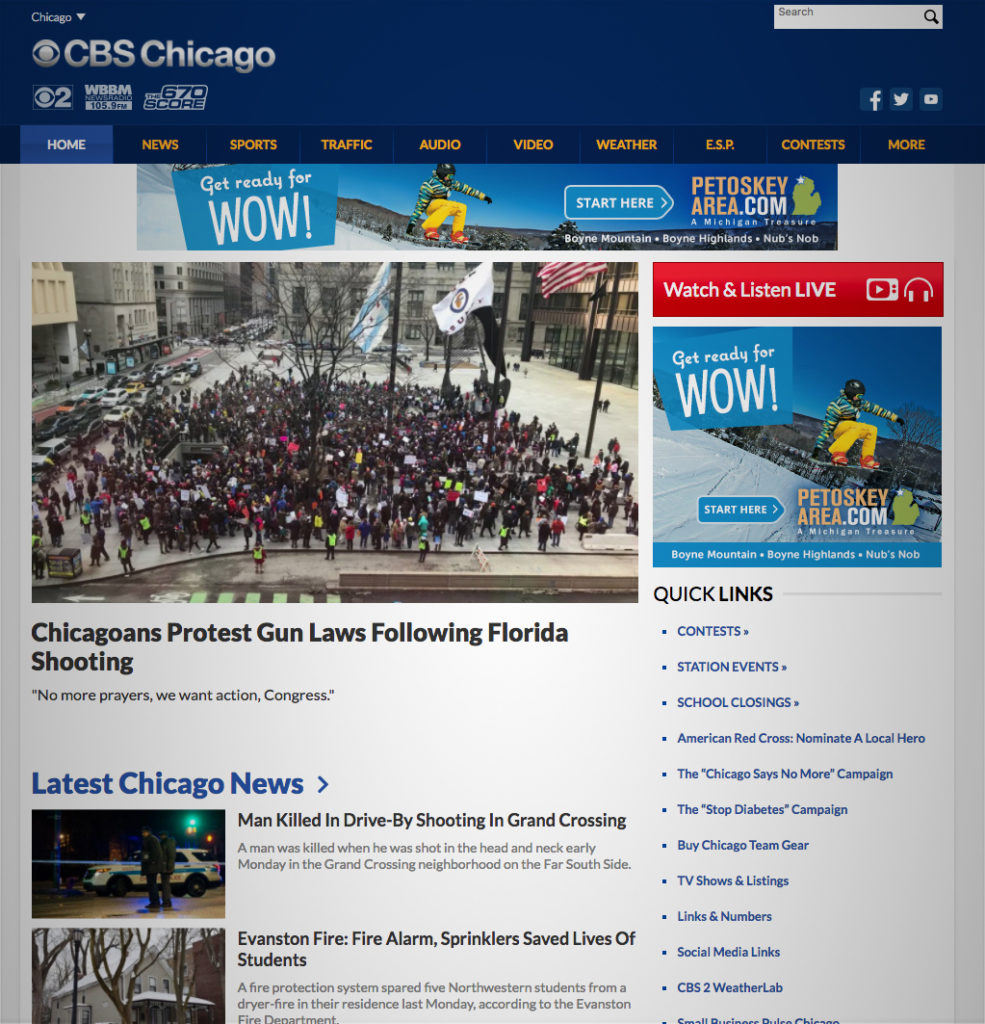 In the old design, each market uses a unique subdomain under the CBSLocal.com domain and uses a generic market logo in the header along with smaller logos of each TV and radio property.
On air, each market advertises a matching domain name that, in turn, forwards to the subdomain.
CBS Radio merged with Entercom in November 2017, meaning the radio properties would become separate entities, requiring the de-coupling of the shared websites. The merger did not include CBS News Radio stations.
The revamped website look drops the bold blue backgrounds in favor of white and condenses the site headers and navigation elements.
In addition, the generic CBS market name logo has been dropped in favor of a more prominent rendition of the TV station's branding with the "CBS" and market name spelled out to the right of the logo.
By keeping this reference, CBS retains a connection to its "umbrella" branding, which is notable in markets such as Boston where WBZ has not fully transitioned to the CBS and market name branding for its newscasts.