BBC using temporary set in U.K. for PyeongChang coverage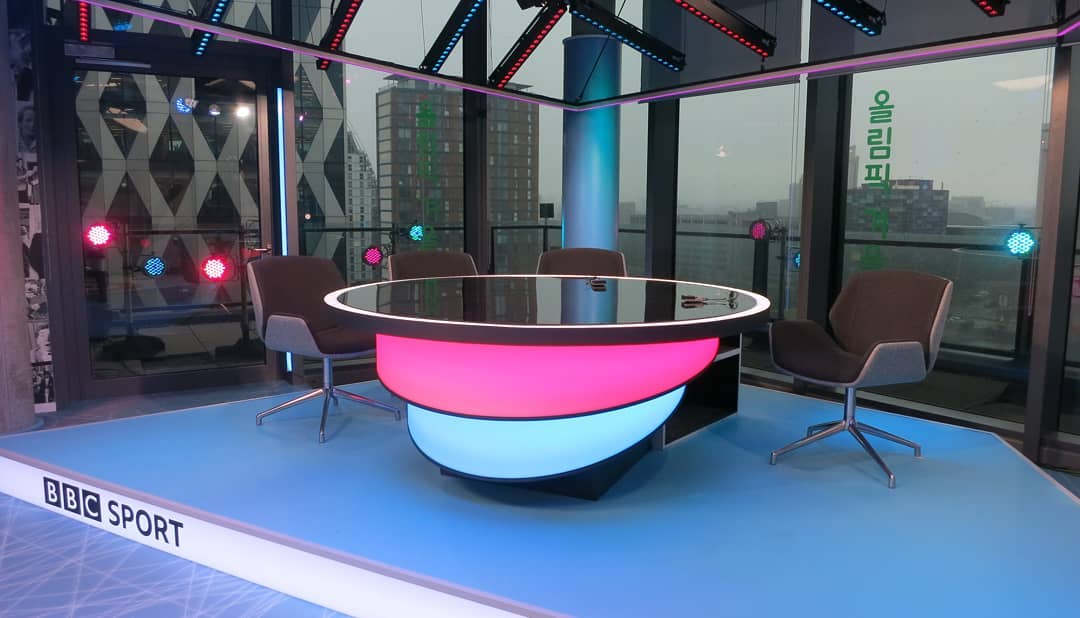 BBC has built a temporary studio in the United Kingdom for its coverage of the 2018 Winter Olympics, with a design that blends strong geometric lines, a rounded anchor desk and references to winter sports.
While BBC does have a team of 90 on the ground in PyeongChang, South Korea, its coverage is being anchored from a windowed studio in the MediaCityUK development in Salford. John Hemsley created the design with the same space also serving BBC's coverage of the Commonwealth Games in March.
For this setup, the network is taking advantage of sweeping city views through large windows.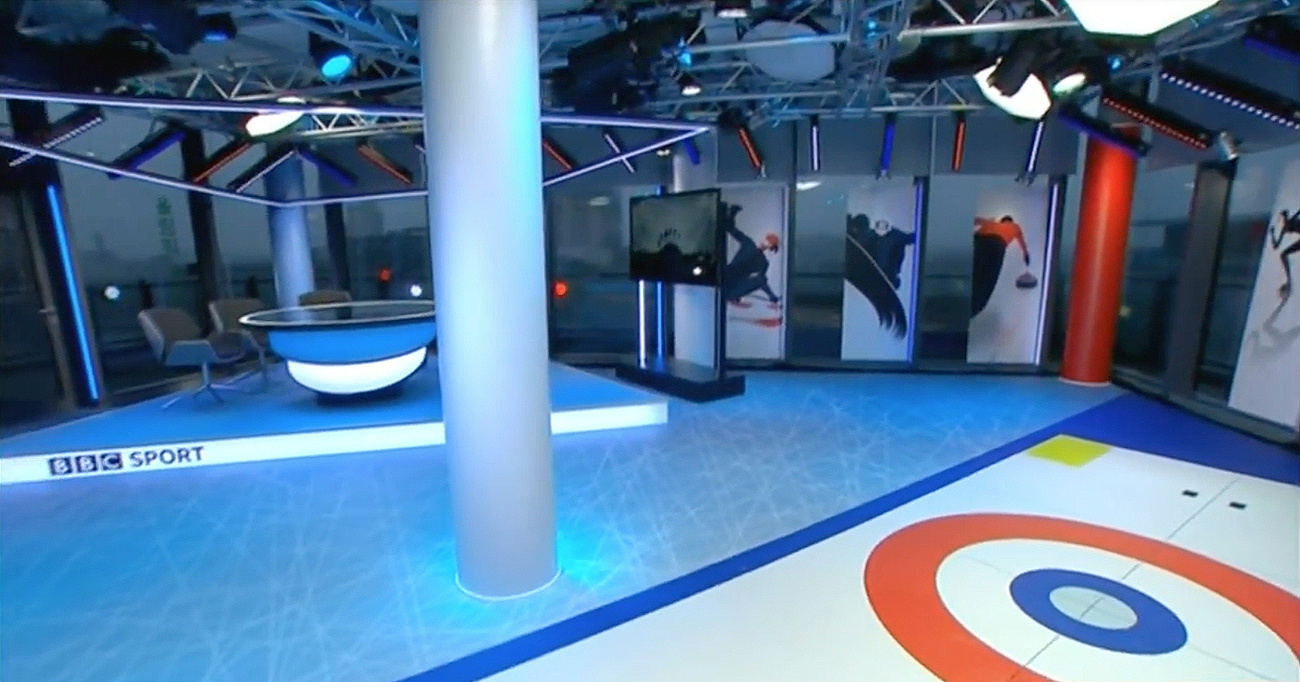 The strong lines of the window frames are accented by ceiling-mounted LED strips and frames, with a home base that features a round anchor desk mirroring BBC's main sports studio, a standup location with vertical graphic panels and large wrap-around graphics in a demonstration area.
Around the studio are rounded structural pillars wrapped in bold red, white and blue finishes. Also included in the design are vinyl Korean letters on the windows along with colorful round lighting strip instruments pointed inward, adding splashes of color to an otherwise rather dreary cityscape background.
The strong angles of the angled LED strips above the set and metal window frameworks are reflected in the bold polygonal shape of the set's risers.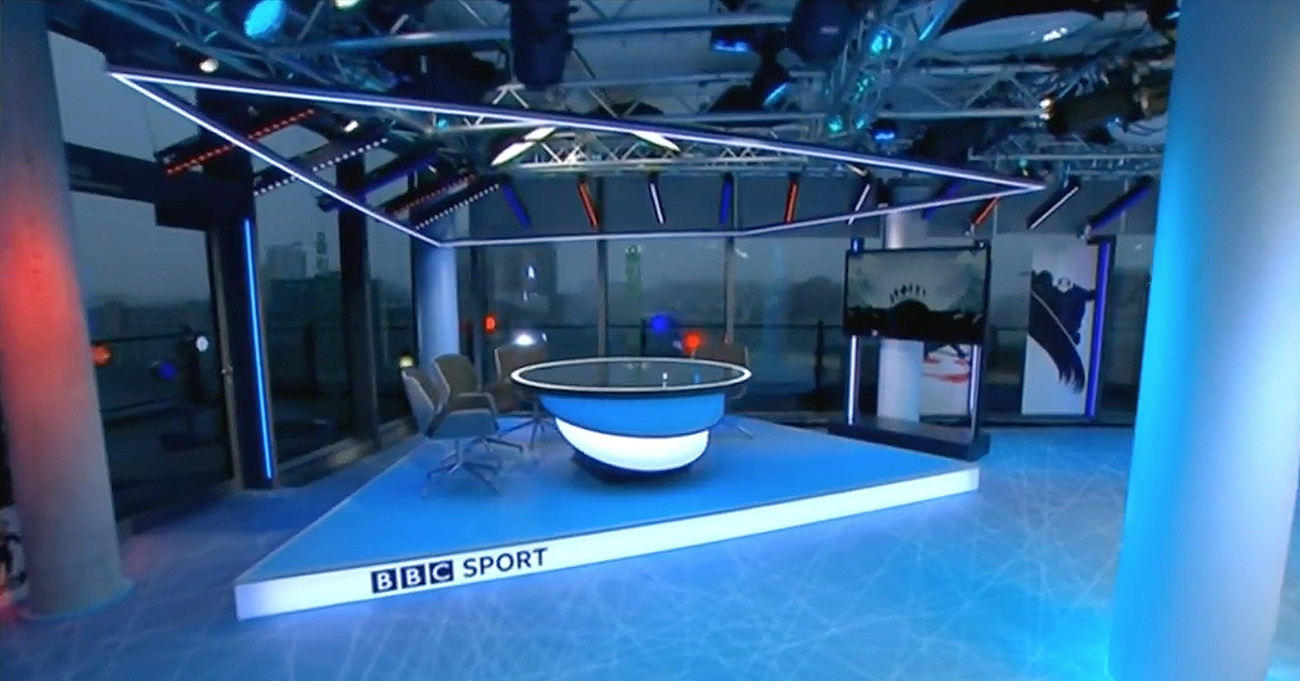 While the background view of the studio offers views of Salford — and not PyeongChang — the feel of the Winter Olympics is brought in via a different surface — the floor.
Most of the studio floor is finished in a surface with crisscrossing angles that mirror the look of an ice skating surface. Another area of the studio feature used the bold red, white and blue markings of a curling rink.
BBC is using Vizrt graphics that are inserted into its coverage from two control rooms in Salford with all control and playout being handled from the U.K.
The network also has an outdoor camera setup in PyeongChang, with a single camera allowing athletes and guests to join the U.K. hosts remotely.