Small glitches pop up with 'Today' video wall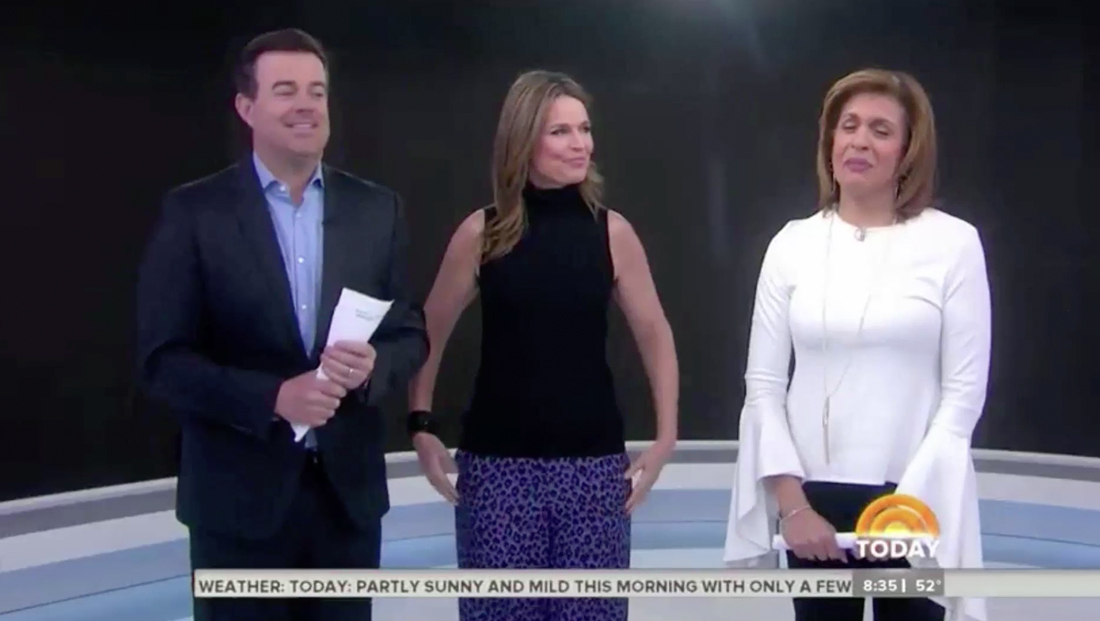 The new 40-foot video wall the "Today Show" added to Studio 1A fell victim to two glitches during Wednesday morning's broadcast.
The first, brief glitch happened at the end of a "coming up" segment, when the picture suddenly switched to an overlay of a white and orange graphic running across the top of the screen with four masked "panes" allowing the view of Studio 1A to peek through. Below this was black.
The "coming up" graphic that appeared at the top of the screen appeared to match the one being displayed on the video wall itself, albeit without the actual tease imagery and was likely caused by the wrong graphic source being punched up.