Q&A: The state of Facebook Live streaming and the Wowza ClearCaster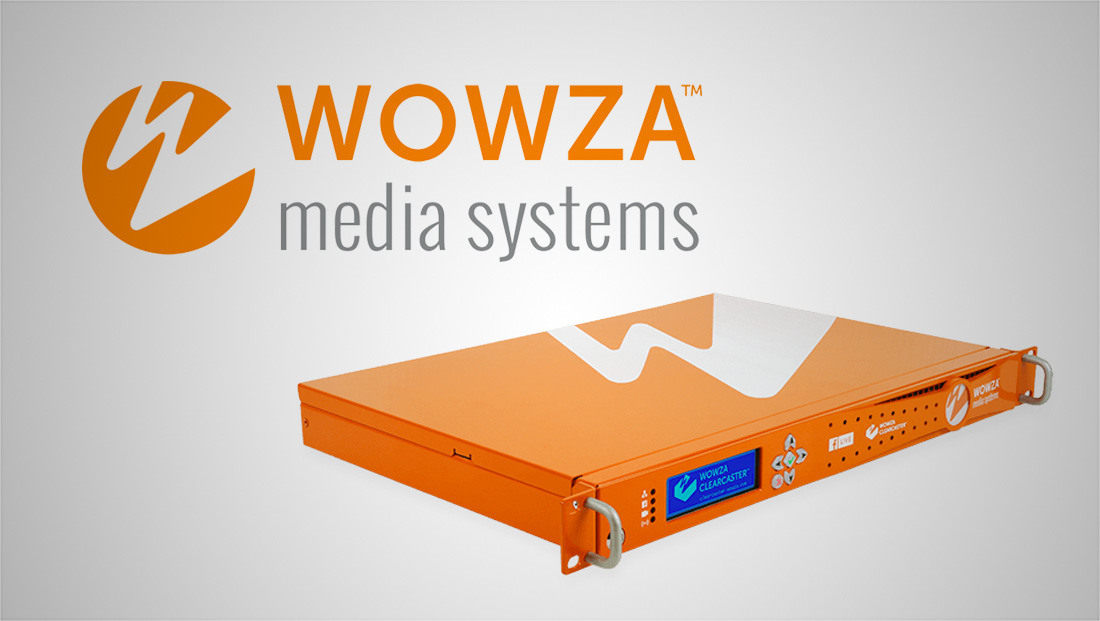 Subscribe to NewscastStudio's newsletter for the latest in broadcast design, technology and engineering delivered to your inbox.
Streaming production continues to be a growth driver in broadcast production, with many organizations – both traditional and digital – adding new feeds of content across platforms like Facebook Live, YouTube and Twitch.
With this in mind, Wowza Media Systems' ClearCaster aims to help broadcasters get online and streaming efficiently with a rack-mountable appliance that is designed to connect to editing bays and integrate with existing production workflows.
The ClearCaster, which is available in an HD streaming configuration for $2,995 or 4K for $6,495, is purpose-built for Facebook, directly connecting to Facebook Live's API.
We recently had a chance to speak with Wowza's Chris Michaels about the ClearCaster and the road ahead for streaming production.
Why do you think Facebook Live has led the market in streaming?
The true metric of video streaming success is no longer the ability to deliver a video, but has shifted to connecting, interacting and engaging with your audience.
Facebook has long invested in building communities. Where YouTube and other networks have only been focused on sharing, Facebook has helped companies, personalities and people to connect with one another in a true "social" manner. That philosophy applies to their video strategy, where more people are tuning in from a pre-subscribed network because it's from their friends, a brand they follow or a specified interest.
As engagement is the metric of success, Facebook has grabbed it by the horns and created a video product that not only appeals to individuals looking to share parts of their day, but for brands and broadcasters to interact directly with an audience.
What do you see as the next logical step for streaming? Proper monetization?
Monetization will come with time. The next step is for broadcasters and professional streamers to understand the power of the streaming audience, and focus on the user experience. For most consumers and end-users, streaming is no longer enough. Streaming providers need to deliver an app or service that offers more than just streaming, but adds real-time data, interactivity, video augmentations or more. This is what we call a "StreamingPLUS" experience.
But StreamingPLUS experiences require-ultra low latency streams delivered at scale, that start instantly and never buffer. The market needs a solution that can deliver consistent uwasexperiences that sync across devices.
What do you feel were the most interesting finding from your benchmark report last fall?
That 80% of companies say that delivering on Facebook Live is critical to their company goals—but 75% of them say they're having trouble. This could be several factors: from complex workflows to encoder failures, stream drops to network issues. Regardless, professionals seeking to deliver on Facebook Live need a reliable solution that simplifies delivery and plugs into broadcast-quality workflows.
How does the ClearCaster connect with Facebook Live?
ClearCaster is the only appliance that was purpose-built in collaboration with Facebook. ClearCaster directly connects to Facebook Live's API, so you'll always be up to date. ClearCaster also capitalizes on any future Facebook Live API enhancements, be it 4K support, surround audio, or future updates to the platform.
With the proven streaming experience of Wowza, the ClearCaster delivers the most effective means to leverage the audience and impact of Facebook Live.
What is your roadmap in terms of streaming? Do you see a more portable solution?
There are a lot of opportunities ahead. Portability is one. As is working with other streaming service providers like Snapchat, YouTube, Vimeo or others.
Wowza Media Systems will be exhibiting at the upcoming NAB Show in booth SU11010.
[nab-2018]
The latest in design, production and engineering
Subscribe to NewscastStudio for the latest delivered straight to your inbox.