See how Aston can improve your broadcast graphics

From static CG pages to intricate motion graphics, and from data-driven statistics to augmented reality interactive objects, Aston can cope with any graphics requirement a broadcaster might have. At the end, broadcast graphics is about moving images and objects to create finished pieces that cover a wide range of requirements, starting with channel branding and building up to news and sports graphics with charts, classifications, bumpers and many more.
Aston is Brainstorm's real-time 2D/3D motion graphics creation solution, designed from the ground up to be extremely flexible and user-friendly, and adaptable to any broadcast workflow. All the power of Brainstorm real-time graphics is embedded within Aston, which allows operators to create, manipulate, animate and perform last-minute changes to any kind of text, data or video graphics, even during on-air operations.
Because of its real-time graphics expertise, Brainstorm uses templates rather than pages or finished graphics, which by definition require rendering and storage. A template is a container, a model to generate finished graphics using different input data or text. When dealing with real-time graphics, once a template is filled with the required information, the graphic is immediately generated, not requiring to be rendered or stored as it is generated and sent on-air on demand.

Aston was designed from the ground up to be extremely user-friendly, so the operators can concentrate on creation rather than pure operation. Designed for a robust on-air operation, designers can create, manipulate, animate and perform last-minute changes, even while on-air. As a complete real-time 3D graphics system, Aston is perfectly suited to create, manage and play out graphics because of the following:
Aston provides state-of-the-art graphics creation tools, including advanced primitives, textures, materials, shaders and many more, and features a user-friendly, contextual interface that speeds up and facilitate the designer's operation.
Aston graphics can be manually created, or templates can be automatically filled in with data coming from external sources, such as spreadsheets, databases, RSS feeds, etc.
Aston is resolution independent, and works with any HDTV flavor, 4K or even higher resolutions for larger screens, delivering graphics of any size and aspect ratio.
Aston delivers real-time graphics based on templates, so graphics are generated live, and they do not have to be stored separately, unless the workflow requires it.
Aston supports StormLogic, Brainstorm's template interaction logic, featuring an advanced object-based animation. This enables the automatic management of the graphics and template interactions without scripting, providing users with an extremely flexible playout system.
Aston uses standard hardware and components, and it is scalable in capabilities and complexity of the installation.
Aston sits perfectly in collaborative workflows, where different designers can work in different aspects of a project, prior to combining all the pieces, and further changes or updates can be performed at any time.
Aston is also MOS-compatible, so it can be integrated in newsroom and automation workflows, and features broadcast and IT connectivity. Also, Aston can be controlled remotely by external control and playout systems.
Aston, using Brainstorm's OnMedia, can deliver real-time Augmented Reality 3D graphics based on social media feeds and data coming from the Internet, incorporating live social media moderation and publishing both to broadcast graphics and second screen applications.
In combination with InfinitySet, Aston can deliver amazing, hyper-realistic Augmented Reality graphics for live broadcast production.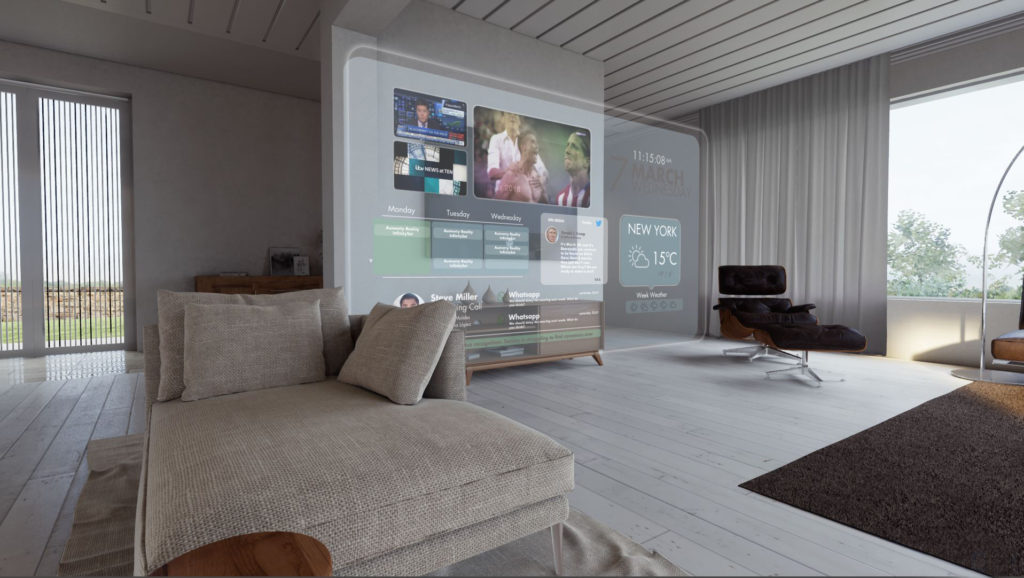 All the above, and much more, is what Aston can deliver for your broadcast graphics operation, improving graphics operation and audience engagement while reducing operation costs and creating the most amazing content on customers all over the world. Now it is time to take a serious look.
Learn more about Aston today on Brainstorm's website or during the 2018 NAB Show in booth SL4616.
The above content is sponsor-generated partner content. To learn more about sponsor-generated content, click here.
The latest in design, production and engineering
Subscribe to NewscastStudio for the latest delivered straight to your inbox.