'Noticias Telemundo' to unveil innovative, 360 degree studio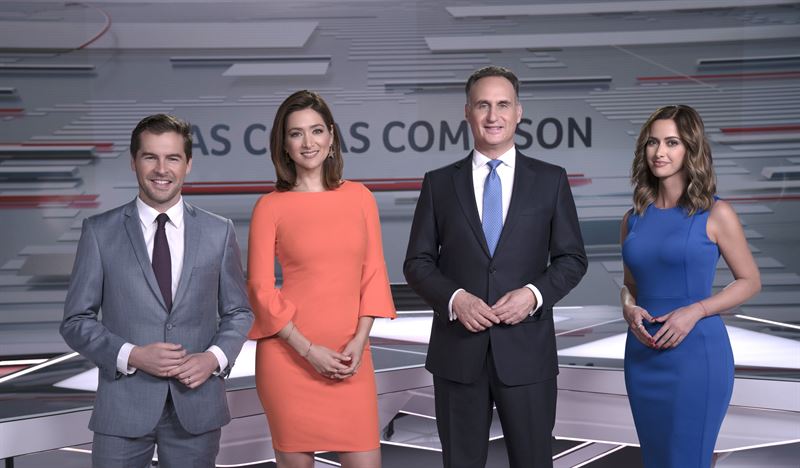 The nightly newscast of Telemundo will see a big change Monday night as the program moves to the recently opened Telemundo Center facility in Miami.
Presented by Julio Vaqueiro, Felicidad Aveleyra, José Díaz-Balart and Paulina Sodi, "Noticias Telemundo's" upgraded home will be an interactive space using the entire studio, combining the latest in technology and modular design.
The design comes from Juan Ramón Martín who leads creative for Spain's Atresmedia and Antena 3.
Martín notes the anchor desk will "act as a robotic modular set capable of configuring different shapes for one, two or three anchors, or even splitting into three parts for debates. It's an element designed to break the monotony: It will look different depending from which side you view it."
The 3,700 square feet studio will feature a 36 foot LED screen that will "serve as a medium for generating different spaces and places."
The new studio will bow at 6:30 PM on Monday, June 4.