SuperSport unveils clean, layered look with signature angled elements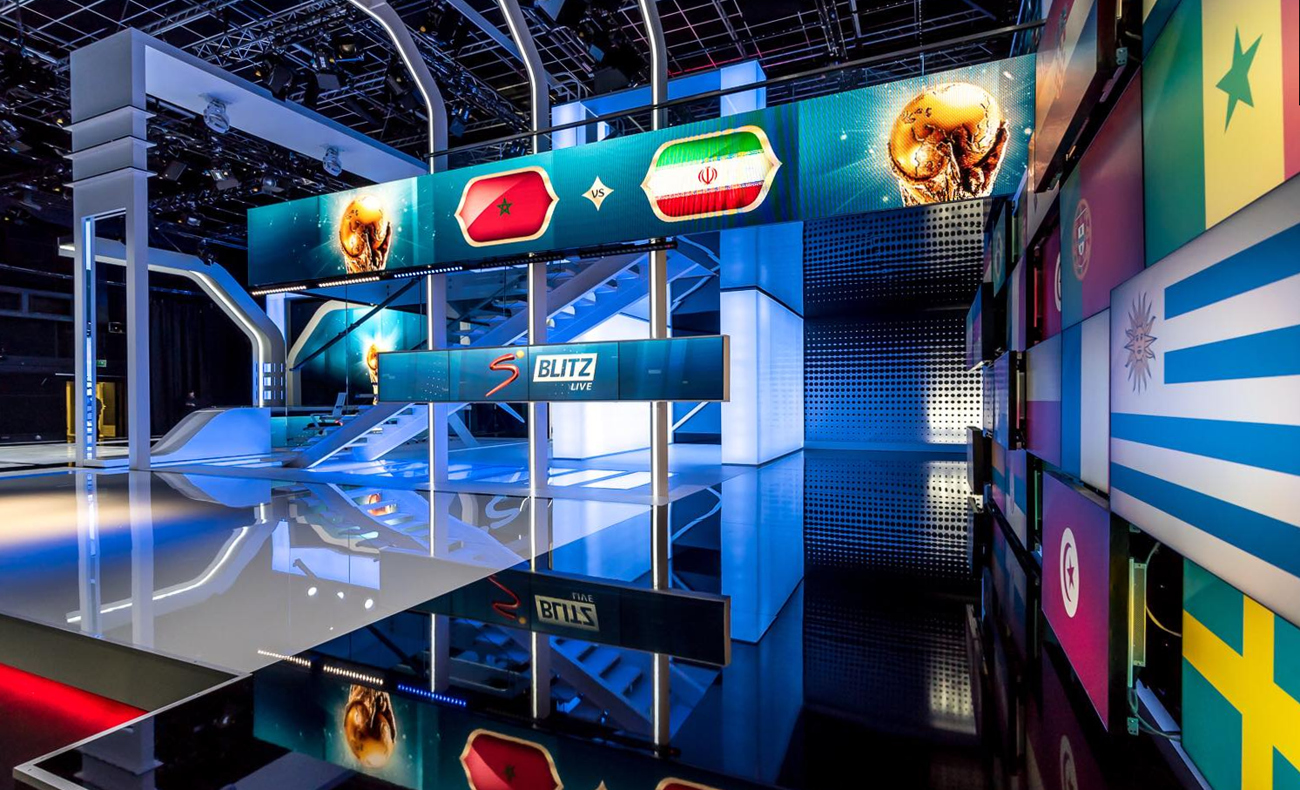 South African network SuperSport debuted a sleek permanent studio along with its coverage of the 2018 World Cup that blends open spaces, walls and alcoves to create a layered look.
The set, located in a Johannesburg, South Africa, studio known as Studio 6, was created by Michael Gill Designs and built by Gearhouse Group.
The studio is centered around a partially glassed-in open staircase and backlit two-story structural element, which also serves as one of the primary the backgrounds behind the studio's main anchor desk.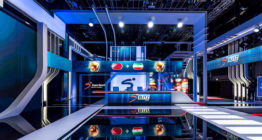 Set Design
SuperSport Studio 6
View a gallery of this project…
Camera center behind the desk is a large frosted backlit wall with the network's logo on the glass in front of it, while a small video wall is set off to the left.
Above the glassed-in area, an LED video panel ticker wraps more than 100 feet around the header of the first floor of the set, also snaking into other areas.