Monte Carlo TV leverages clean lines, short diagonals in World Cup set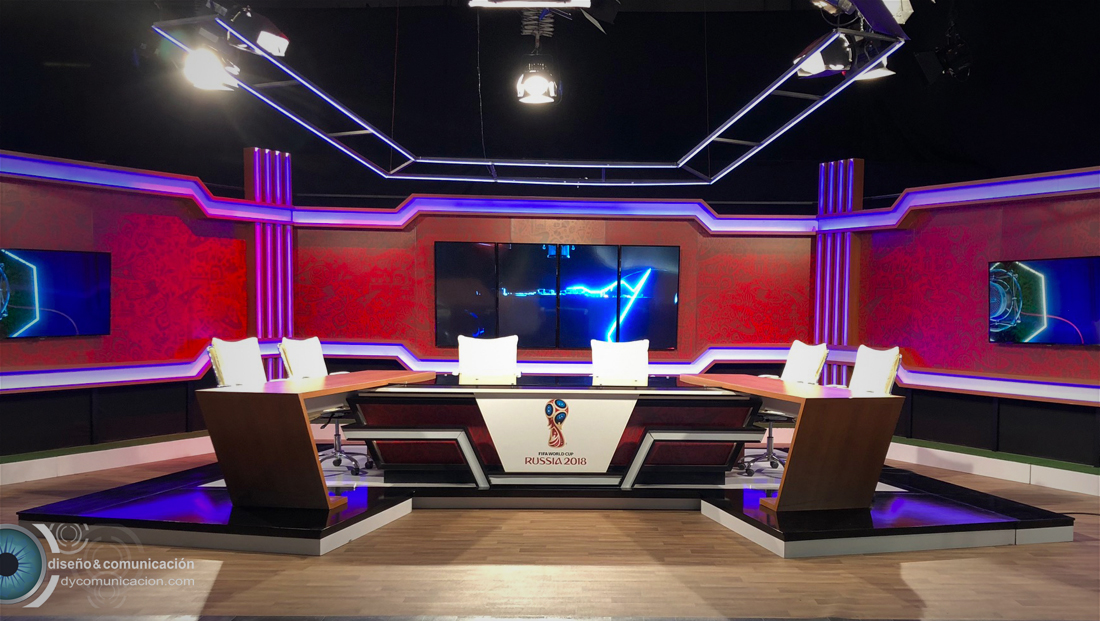 Uruguay's Monte Carlo TV broadcast its World Cup coverage from a bold set that combined diagonal accents with strong horizontal lines.
The set, designed by Javier Alvarez's Diseño Comunicación, features wide, color-changing walls with a pattern design inspired by FIFA's World Cup branding.
Separating these walls are broad, fluted vertical columns, which also boast color-changing technology, as do the horizontal bands that zigzag across the set.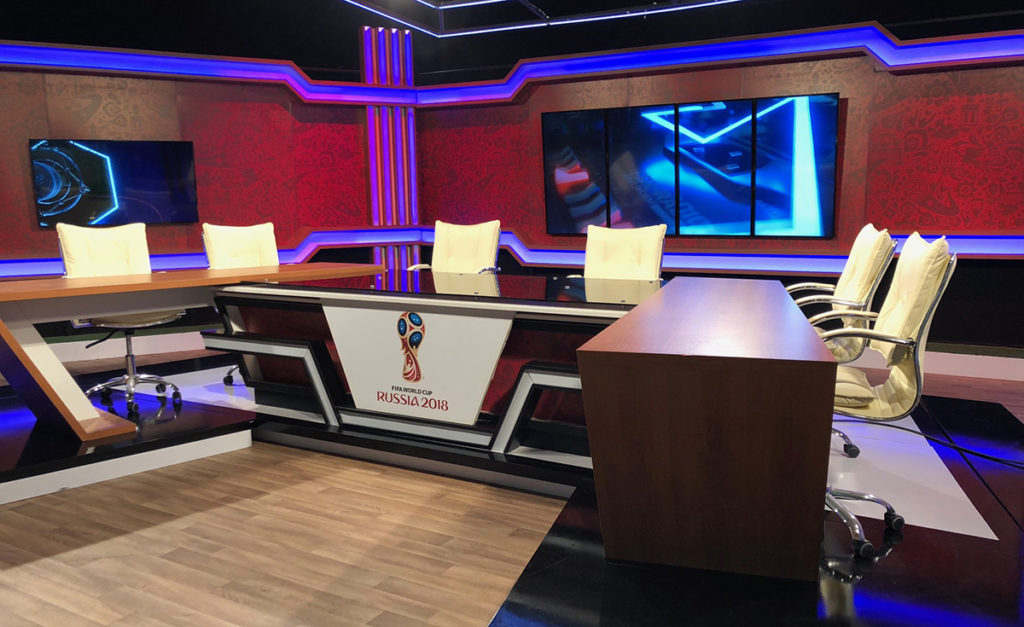 These lines, in both the header and at knee-wall height, are mostly parallel to the floor but do have "notches" thanks to short diagonals which, in turn, serve as a sort of frame for video panels — including the vertically mounted array camera center and two landscape screens on either side.
The diagonal lines are also featured prominently in the anchor desk layout, which is a modified horseshoe shape. Clean, bright accents on the front of the center part of the design mirror the diagonal "notch" look as do the open wings used during the daily debate program "Debate Mundial."