Top Tracks: Music picks for heartfelt, sincere promos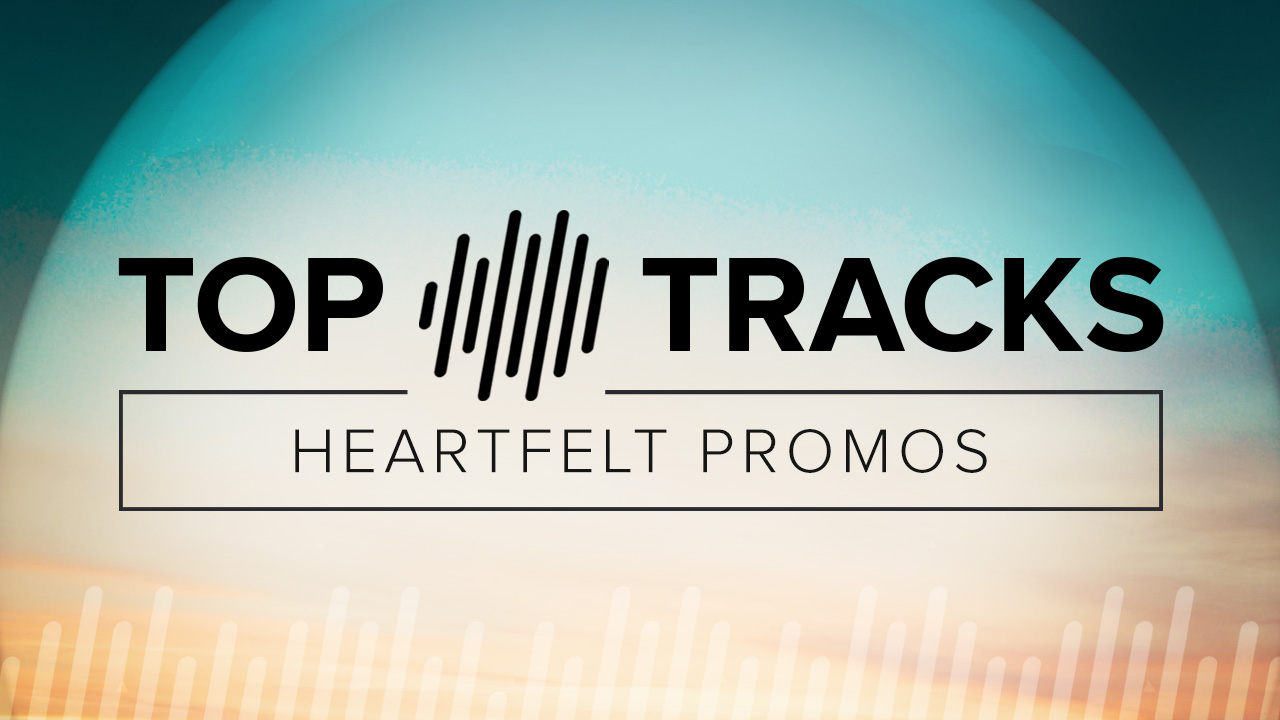 Sweeps mean a bevy of new promos hitting the airwaves from in-depth investigations to the person making a difference at their local school.
With that in mind, we've compiled another curated edition of our Top Tracks playlist, this time focused on heartfelt production music.
From driving indie beats to fragile, building moods, these production music tracks can help score your next promo.
"Skyward"
On VideoHelper's "Indie Whatever" album (VHP09), "Skyward" brings warm vibes and upbeat celebration with light background vocals that move the track forward.
VH notes the track is perfect for expressing the potential of the human spirit or to ask the musical question "what letter is after N," but we think it's a track perfect for showing your impact in the community or a feel-good story that tugs at viewer's hearts.
"It's The Journey"
Part of the newly released "Simple Pleasures" (KT360) album from Killer Tracks, "It's The Journey" combines hypnotic yet playful piano with a bit of acoustic guitar to create a lightly driving track with hits ready-made for cutting footage.
For an uptempo track, try "Big Ideas" from the same album, which features a cheerful melody built for storytelling.
"Mourning Hipsters"
Found inside Stephen Arnold Music's The Vault production music library, "Mourning Hipsters" is a building anthem of indie folk and male vocals, mixing sweet and endearing with touches of melancholy. Audition the track and others on the "Uplifting II" album.
"Awe and Wonder"
From the newly launched Aurora Production Music library at FirstCom Music, "Awe and Wonder" on the album "Cinematic Scenes" (AUPM104) features a fragile, building tale that climaxes in a hopeful moment, ready-made for a person changing lives.
"Collecting Confidence"
From APM Music's "Positive Patterns" (SPOTON-0012), "Collecting Confidence" begins with a bit of reflective guitar before opening up into a unique and poignant cue with plenty of edit points.
"Belonging"
"Belonging," on Warner/Chappell Production Music's new release "Breathe" (NSPS308), starts with a gentle, rising journey, mixing violins and cello for a dynamic finish.
Make sure to explore other tracks on "Breathe" as the album features many elegant, heartfelt production music tracks that combine piano and strings to create an uplifting mood.
Look for more "Top Tracks" on NewscastStudio, as we help you find new and thoughtful production music for your next promo, tease or campaign.