'NBC Nightly News' says 'Understanding Matters' in image campaign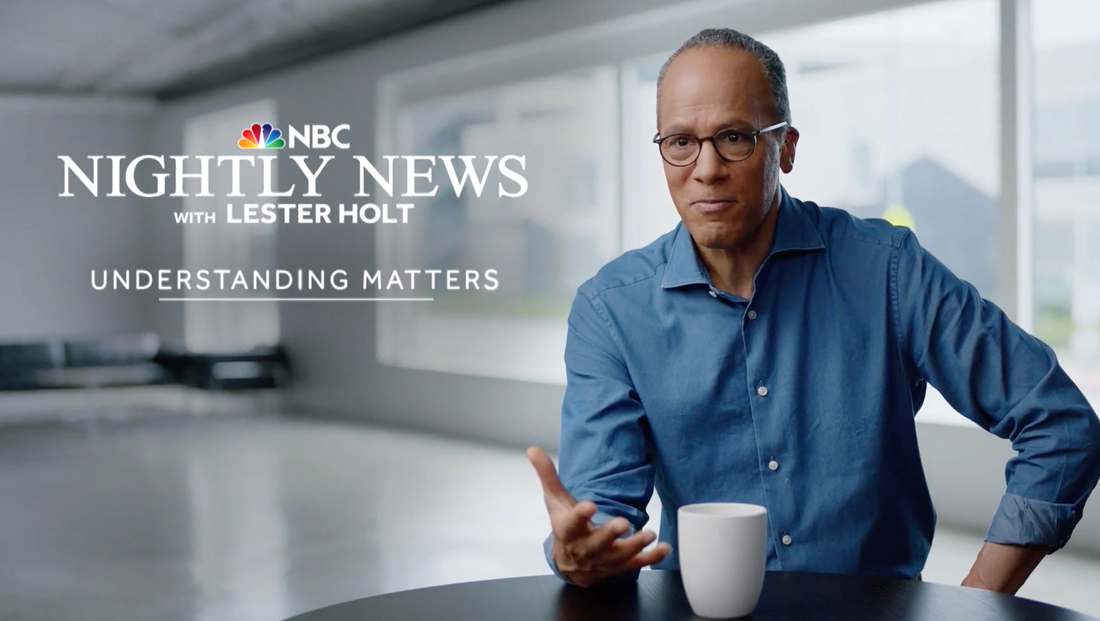 A new "NBC Nightly News" image campaign blends touching interview-style narration with anchor Lester Holt.
The spots, each of which focus on a specific word Holt mentions in his narration, blend artfully lit interview-style shots of Holt in a loft-like setting, sometimes with a coffee mug on the table in front of him, with "behind the scenes" footage of him on assignment.
Other shots include Holt interacting with people on the scene of the major news stories.
Each spot ends with the tagline "Understanding matters."