NBC Chicago switches cityscapes, adding to monotony behind the market's anchor desks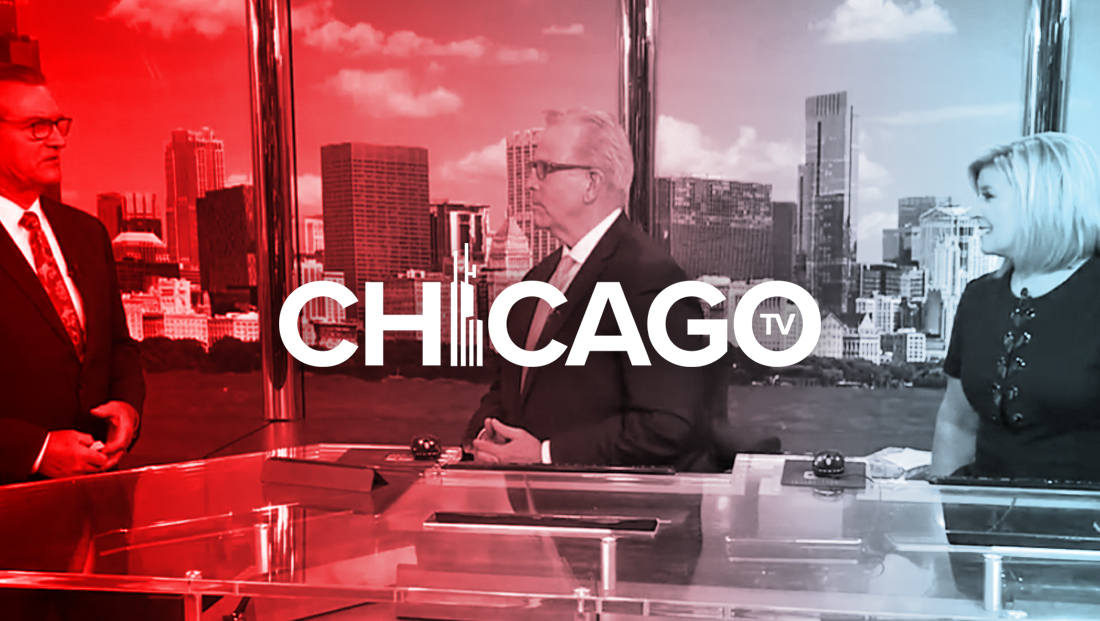 It's no surprise the Chicago skyline is such a prominent element on local newscasts — not only does it represent an instantly recognizable local visual, but the city is also known for its architecture and iconic but dynamic skyline.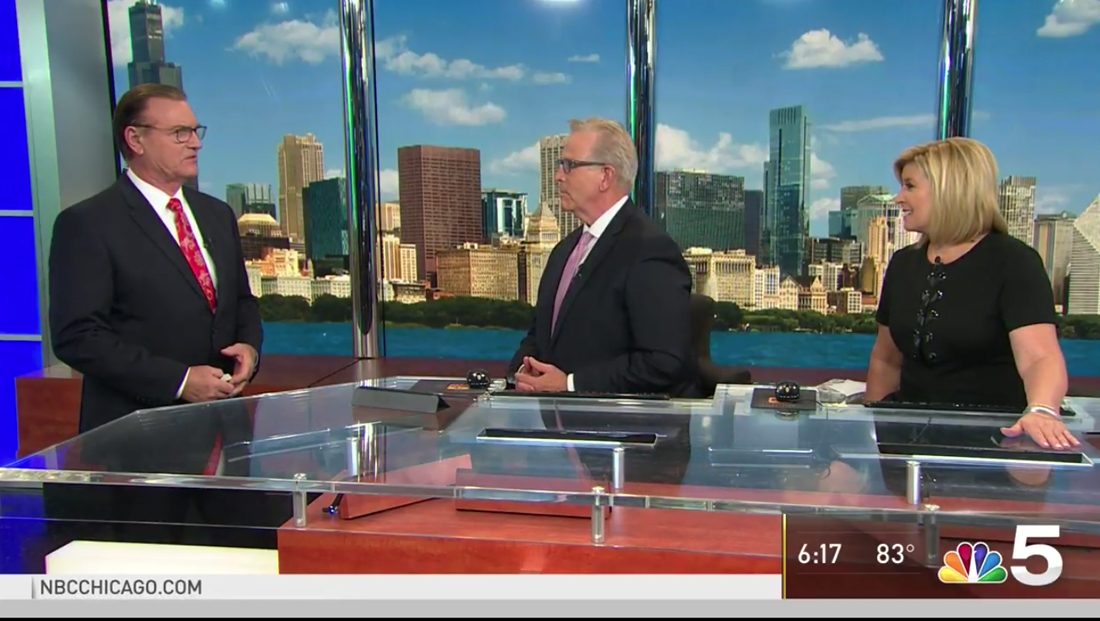 Most of Chicago TV's still cityscape imagery is taken from the a vantage point over Lake Michigan, with the distinctive Willis Tower (formerly known as the Sears Tower), reddish CNA Building, boxy Congress Hotel, pyramid-topped Metropolis Tower, the tall glassy Roosevelt University skyscraper and triangular Crain Communications Building appearing from camera left to right.
The exact angle varies slightly from station to station and even newscast to newscast — which appears to be a key way stations attempt differentiate their looks.
Some buildings, such as the CNA Building, Willis Tower and Roosevelt University building, naturally lend themselves to serving as a focal point of the background and appear prominently across multiple stations.
However, it's interesting to note how just a slight change in perspective can change how the city looks.
The vantage point used in most of the still images couldn't actually be captured without placing a live camera somewhere on the lake.
On the other hand, when using live or looped video clips, the stations will typically use cameras mounted on the Willis Tower or other prominent locations throughout the city, which does add variety to the looks.
While CBS Chicago does add a subtly branded banner above its live feeds and Fox 32 Chicago overlays rings, the market's skyline backdrops are mostly devoid of more prominent branding elements such as a faux frosted bands of logos, overlays of network or station logos or microtext that might help each one stand out.
In a market where every major station now features a video wall behind the anchor desk — with only WMAQ's using portrait panels — it would be interesting to see some stations in the market experiment with even more variety in backgrounds, whether through changing viewpoints or adding branded elements to help them stand out among looks that, on first glance, look very similar.
This post is the first in a series of regular columns covering Chicago broadcasting and media.