Amazon's U.S. Open sets bring 'smile' — but viewers give streaming a 'frowny'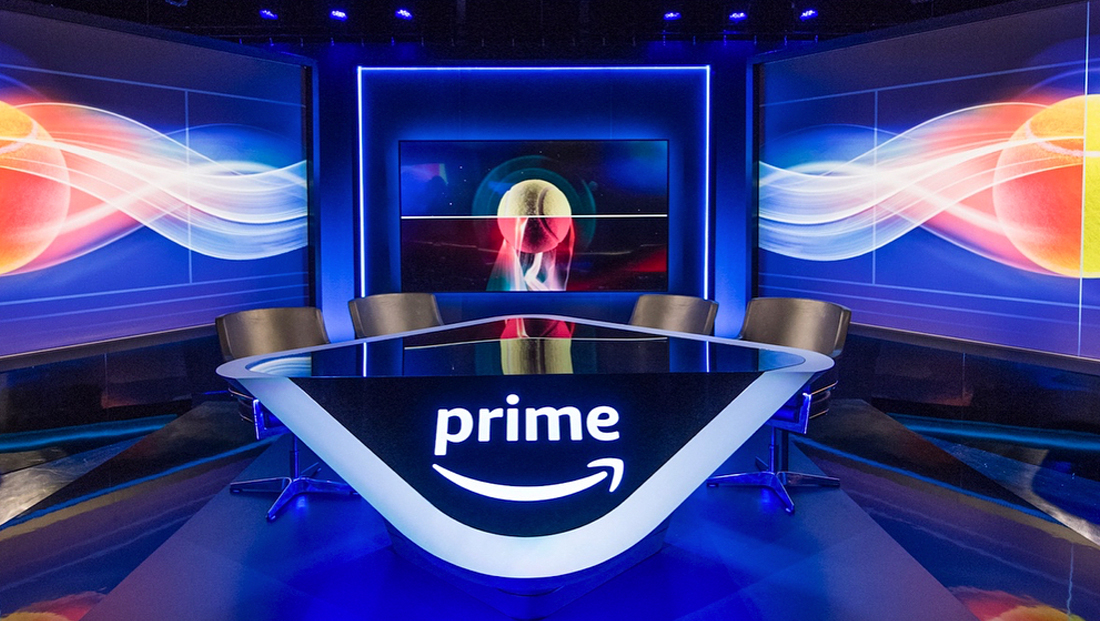 As part of its deal to stream U.S. Open Tennis Championship coverage in the United Kingdom, Amazon has taken its familiar "smile" icon and blended it with tennis imagery — despite a less than ideal debut that racked up a slew of user complaints.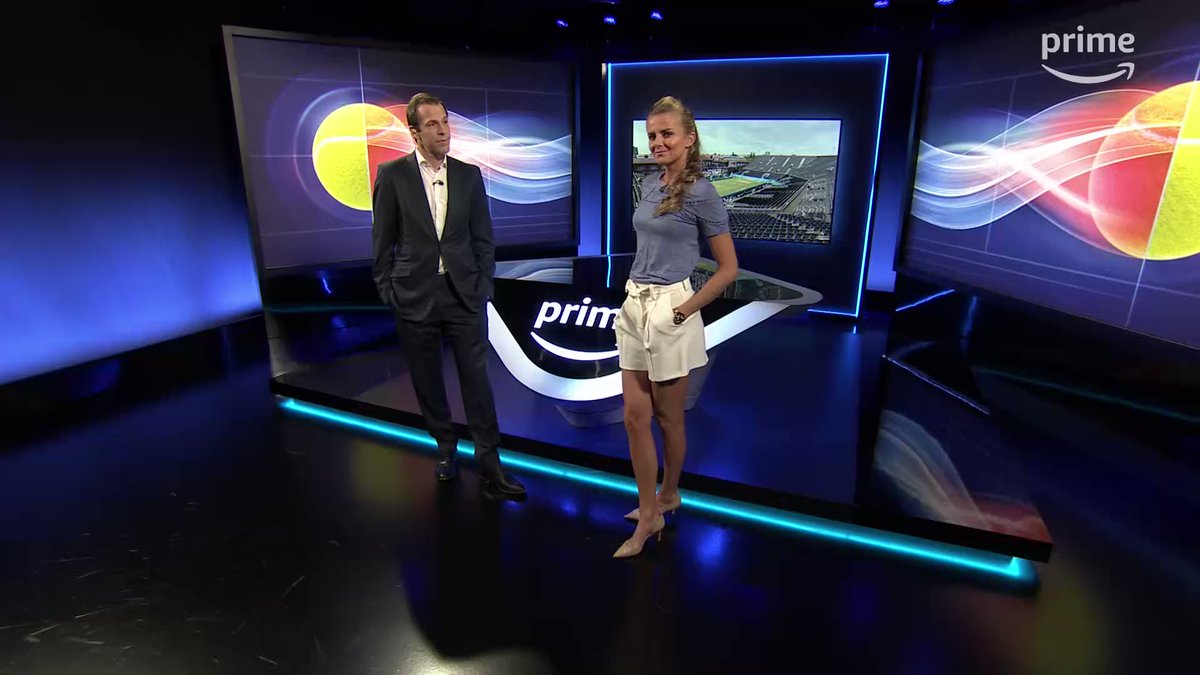 In IMG Studios in London, Amazon built a small studio set that features a four person anchor desk with slanted front sporting the Amazon logo and a thick, edge lit border that evokes a cheerful smile.
Instead of using the Amazon name, however, the company's desks are emblazoned with a the familiar "Prime" logotype.
Behind the smile-inspired desk, are bold panels featuring bold yellow tennis balls with intertwining smooshes backed with a red and blue background, with a video panel with integrated lighting at center.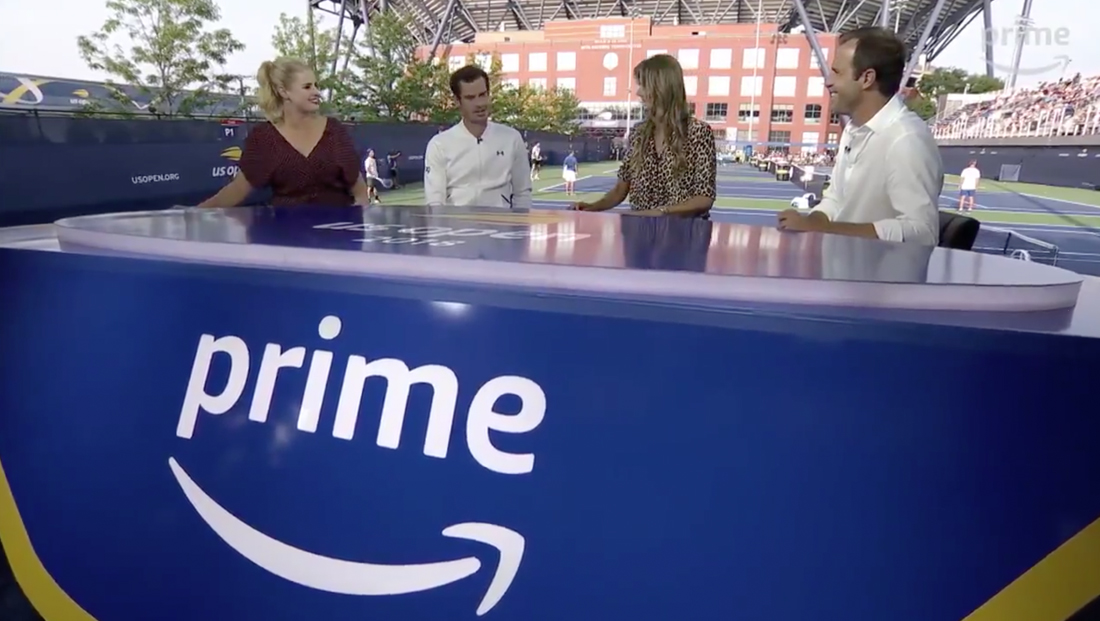 The darker, internally lit look of the studio version of the desk is carried through to a "traveling" version that's used at Amazon's outdoor broadcast venue in New York.
Instead of black and steely blue — the outdoor setup uses a bold blue desk with bold yellow border.
Amazon switches off comments of its U.S. Open coverage after deluge of complaints https://t.co/0f6yQc9HlQ #BroadcastNews #TVNews pic.twitter.com/sjA7dQymYW

— TVNewsMix (@TVNewsMix) August 31, 2018
Unfortunately, Amazon's U.S. Open coverage didn't go over well with its U.K. Prime subscribers — the site had to disable comments after users blasted the tech giant for poor picture quality and lack of DVR functionality.
Amazon inked a $40 million, five year deal to carry U.S. Open coverage in the United Kingdom, including Ireland.
In 2000, Amazon flipped the orange arc under its name to become an arrow pointing from the "A" to "z" on the company's name — a reference to its offering "everything from A to Z."
The point on the arrow, meanwhile, has a playful stroke that suggests the corner of a smile.
Today, the arrow is used in many Amazon branding, including its Fire and Prime offerings.