'GMA Day' hosts hitch a ride with Jerry Seinfeld in show's cold open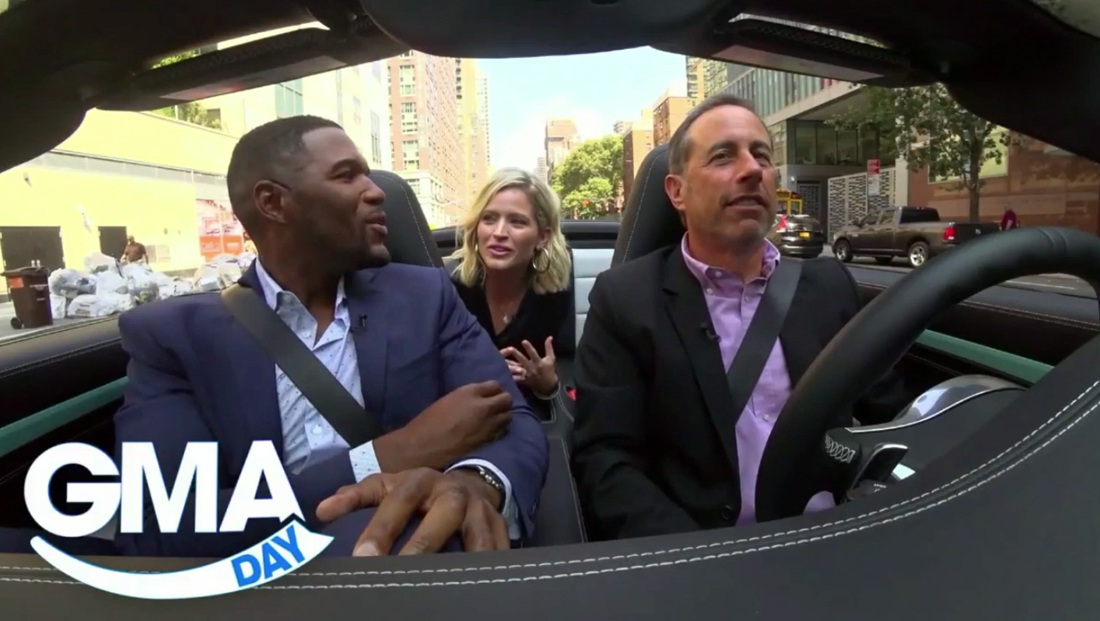 "GMA Day" hosts Michael Strahan and Sara Haines got a ride to the ABC studios thanks to Jerry Seinfeld.
The gag was that Seinfeld thought Strahan was riding along for his "Comedians in Cars Getting Coffee" series — before Strahan broke the news that he just "needed a ride" to the "GMA Day" studio.
Review: 'Happy' heavy '#GMADay' debut was just 'eh' https://t.co/ow2UE7lDud #BroadcastNews #TVNews pic.twitter.com/WM6zYTaQgA

— TVNewsMix (@TVNewsMix) September 10, 2018
Haines then popped up from the back seat, while the two debate whether or not they should get coffee with Seinfeld — and poke fun at his turquoise car.
In a bit of irony, at one point Seinfeld incorrectly referred to the show as "GMA Today," — which could be confused with NBC's "Today" brand.
After backseat driver Haines corrects him — Seinfeld acknowledges "we can't say 'Today'."