'Nightly News' drops the ball on Kavanaugh breaking news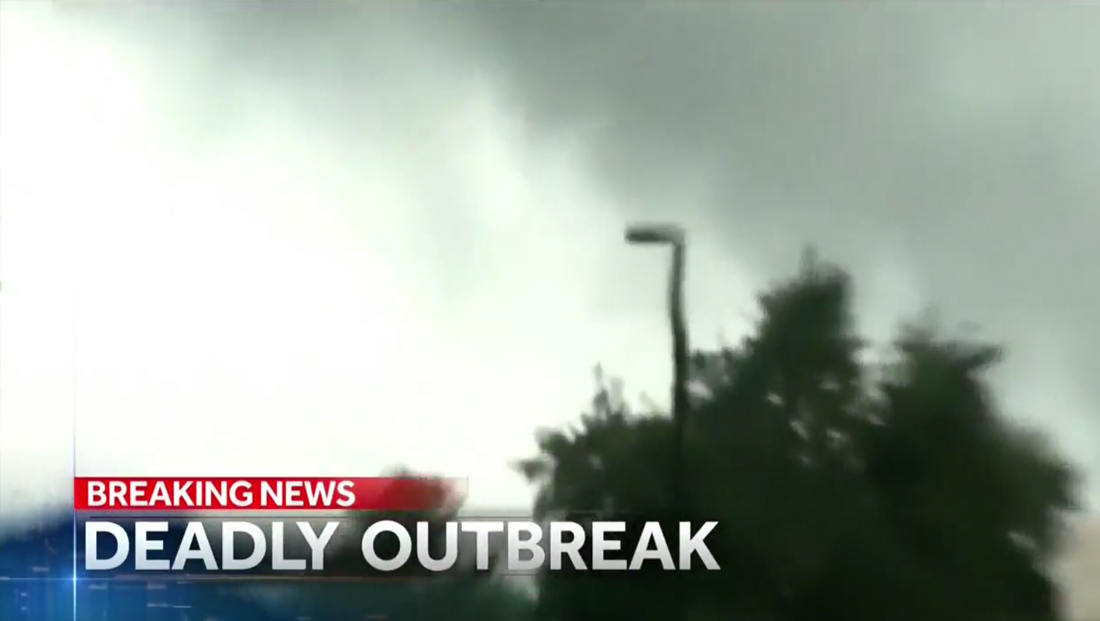 "NBC Nightly News" got off to a bumpy start Monday, Sept. 17, 2018 due to multiple last-minute developming news stories — with ABC and CBS slightly ahead of the ball.
Shortly before 6:30 p.m. eastern time, the Senate Judiciary Committee announced it would delay a vote on Brett Kavanaugh and hold additional hearings Monday featuring both Kavanaugh and Christine Blasey Ford, who is accusing the Supreme Court nominee of sexual assault while the two were in high school together.
In Chicago, at least one local newscast reported the breaking news just before switching over to the network feed — and several news outlets posted updates on the story on Twitter shortly before 6:30 p.m.
To be fair to the team at "Nightly," it's not always about being "first" with a story — it's more important to be right, and it's not clear what editorial process the report went through behind the scenes, though we've reach out to NBC for comment.
Senate Judiciary Committee Chairman Chuck Grassley announced the committee would hold a public hearing on Monday with Supreme Court nominee Brett Kavanaugh and Christine Blasey Ford, who has accused Kavanaugh of sexually assaulting her at a party when they were in high school.

— NPR (@NPR) September 17, 2018
"Nightly," which typically pre-produces its teasers (what it calls "headlines"), hit the air as normal for its first feed at 6:30 p.m., starting with tornados along the east coast. Next up was a mention of the Kavanaugh story, but anchor Lester Holt's presumably pre-recorded voiceover did not include any reference to the last minute hearing — in fact it referenced "calls to the vote to be delayed."
After a brief package on the tornados as the lead story, Holt came back on camera, saying "We'll get to the catastrophic flooding and dramatic rescues in the Carolinas in just a moment," abruptly switching gears to the Kavanaugh story.
However, in correspondent Kristen Welker's package, no reference was made to the hearing scheduled for next Monday.
It wasn't until Welker appeared live in front of the White House, about five and a half minutes into the broadcast, that NBC reported Monday's hearing when Walker said "top Republicans tell NBC News there will be a hearing next Monday."
It's also worth noting that the NBC News-controlled Twitter account @BreakingNews didn't tweet the news until approximately 6:33 p.m. eastern, a few minutes behind most other posts.
Days after sexual assault allegation becomes public, U.S. Senate Judiciary Cmte. Chairman Grassley says the cmte. will now hold a public hearing with U.S. Supreme Court nominee Judge Brett Kavanaugh and Dr. Christine Blasey Ford – @MSNBC

— Breaking News (@BreakingNews) September 17, 2018
CBS and ABC, meanwhile, all reported that the hearing was scheduled near the top of their broadcasts.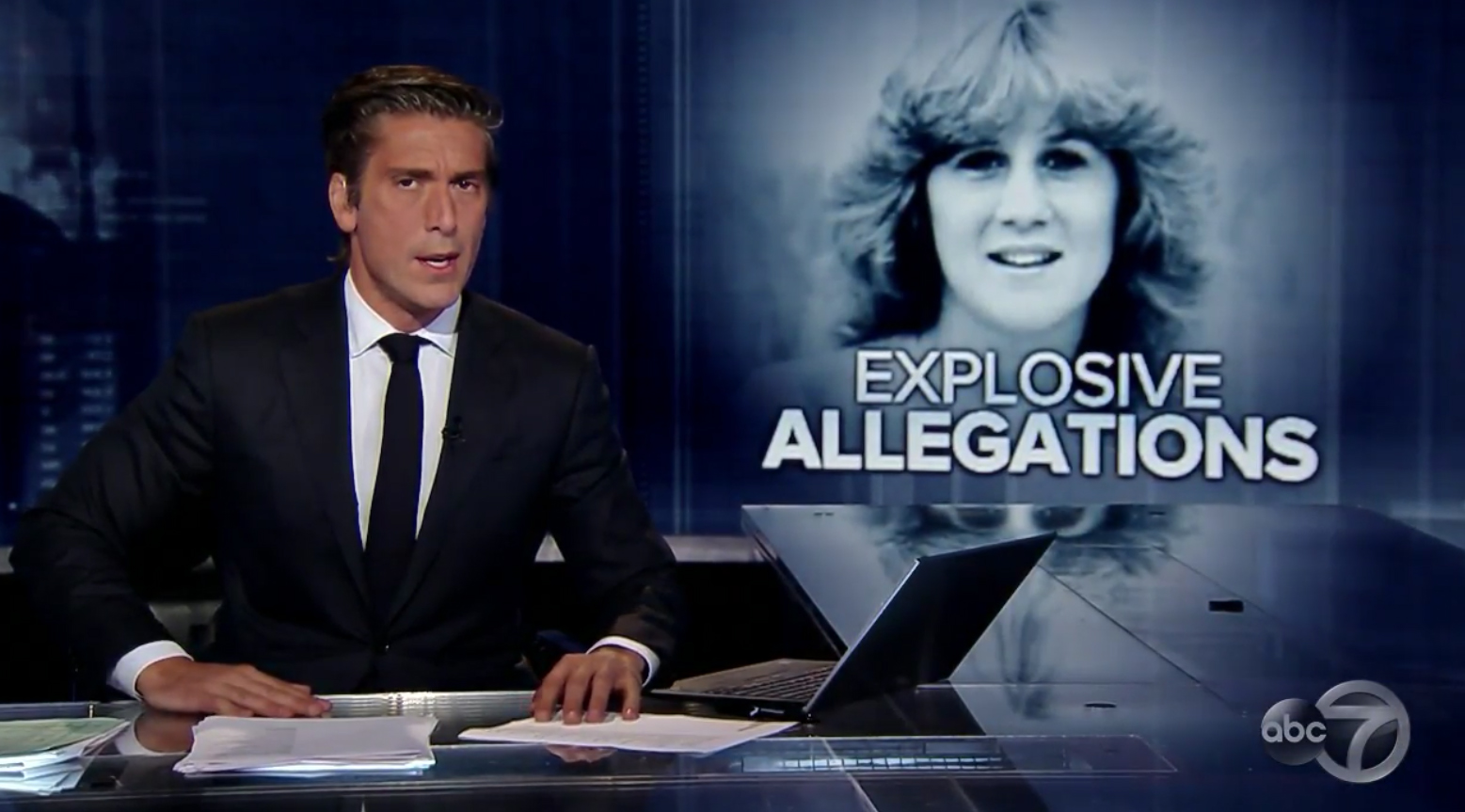 "ABC World News Tonight" first mentioned the newly scheduled hearing about two minutes into the broadcast.
On the "CBS Evening News," Jeff Glor referenced the hearing at about the same time.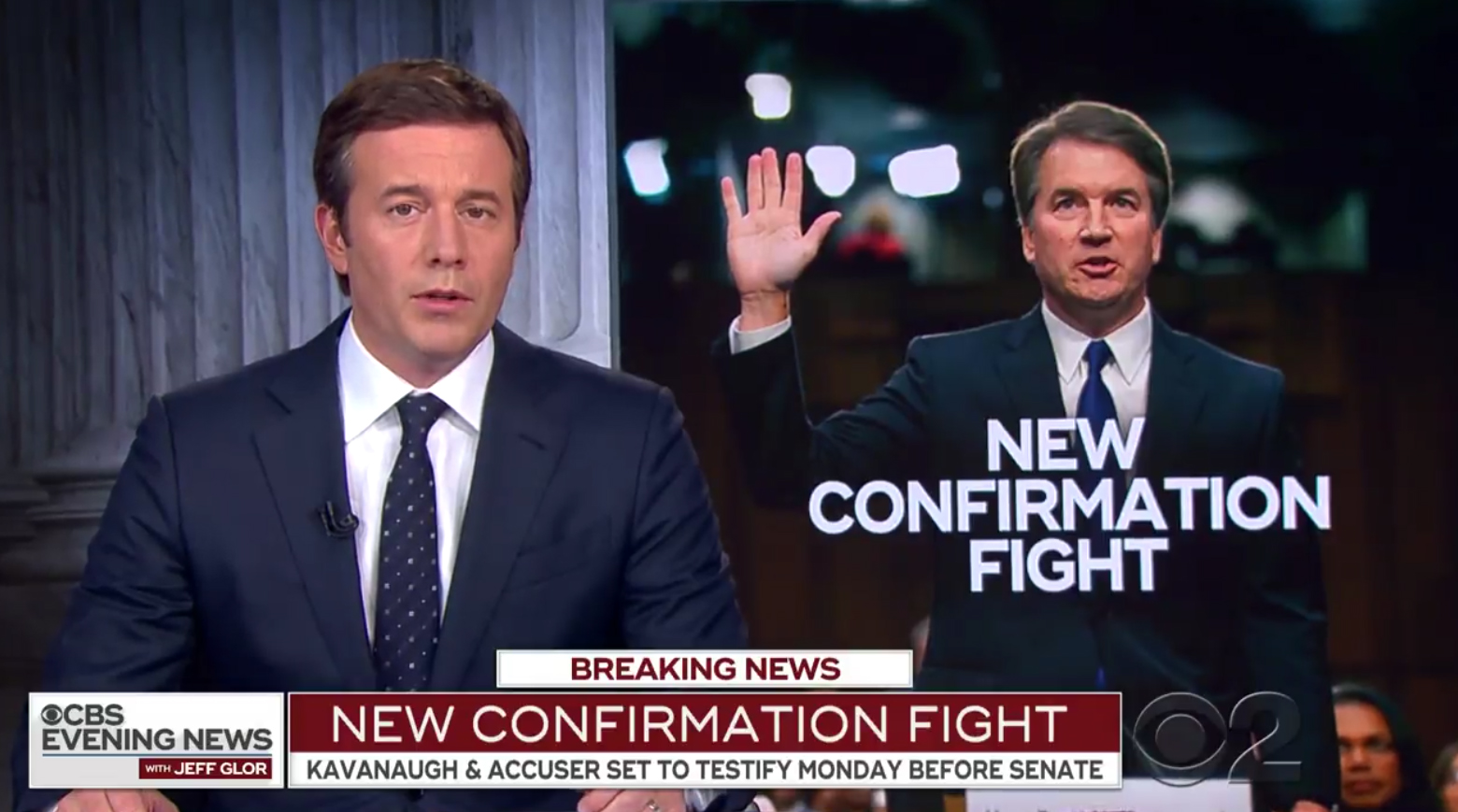 ABC and CBS covered the weather later in the broadcast.