MSNBC revives 'Up' branding for David Gura — but with a new look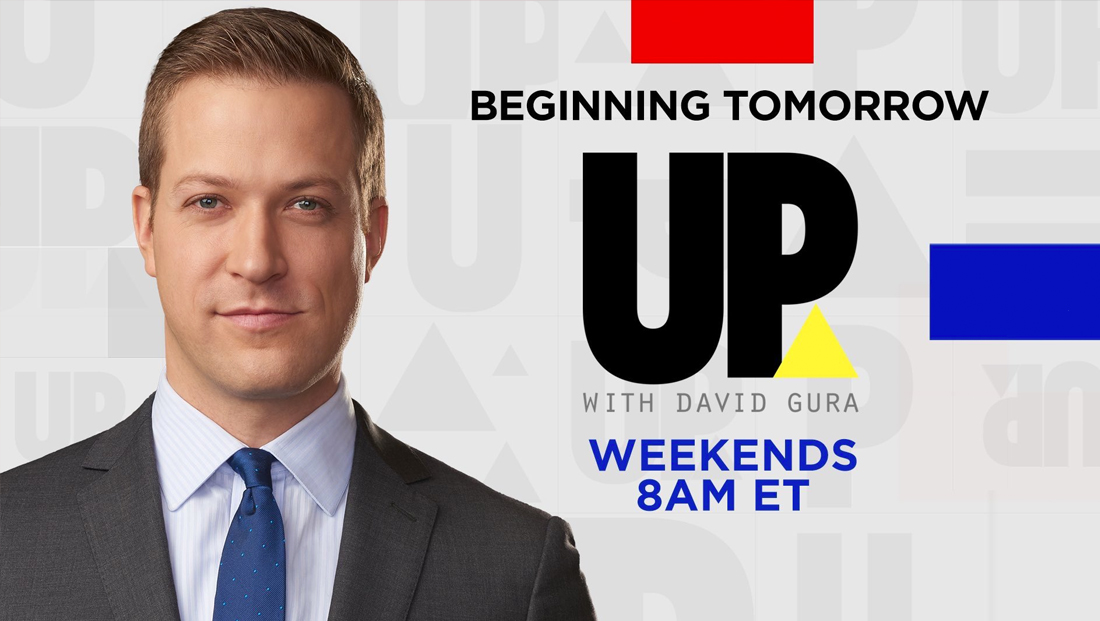 MSNBC is adding "Up" back to its weekend morning schedule — but with a new host and new look.
"Up" originally launched in 2011 with Chris Hayes as host.

Motion Graphics
Up with Steve Kornacki
View a gallery of this project…
Hayes hosted until 2013 when he departed the show to focus on his weekday show "All In." Steve Kornacki took over until 2016 when it was shelved.
In the show's latest look, an ultra bold and condensed version of the word "up" with a literal reference in the form of a bright yellow arrow placed in the lower right corner of the "P." New host David Gura's name, meanwhile, appears in a clean machine-style font below.
The look is accented with red and blue blocks.
Gura joined MSNBC in late 2017 as a business and economy reporter.