'Murphy Brown' fans get look at rival 'Wolf Network' graphics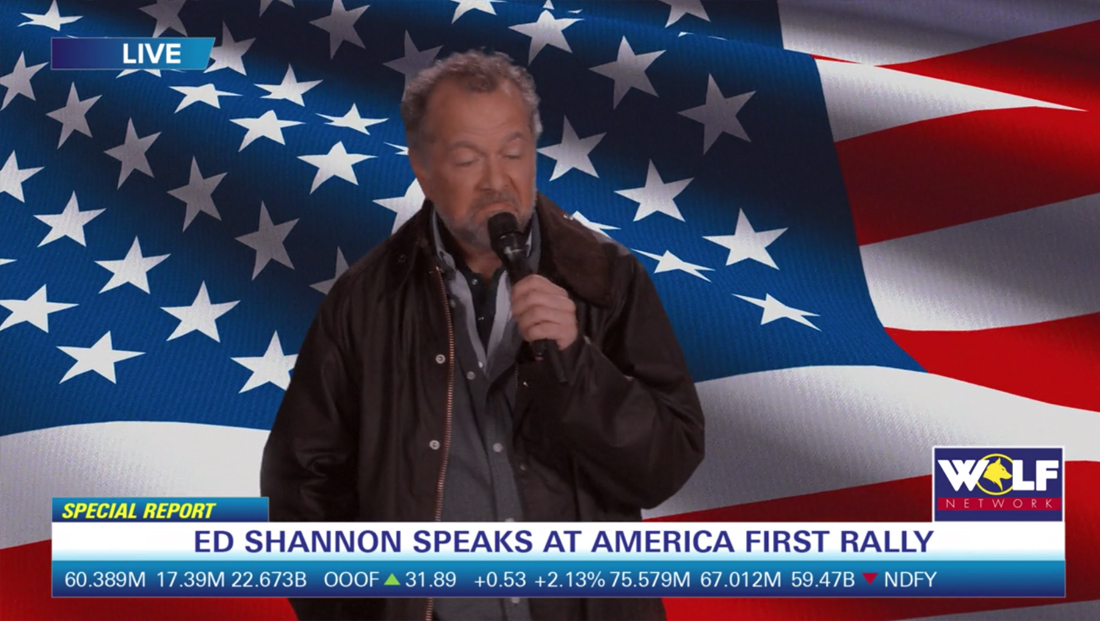 After prominently featuring the fictional "show-within-a-show" "Murphy in the Morning" on the revival of "Murphy Brown," viewers have now been treated to a look at a rival network in the show's universe.
On the show, "Murphy In the Morning" airs on the fictional Cable News Channel, or CNC, with Brown, the titular character portrayed by Candice Bergen, as the main anchor.
Meanwhile, Brown's son Avery is hired by the fictional "Wolf Network," a not-so-subtle fictional version of Fox News.
In the episode "Three Shirts to the Wind," viewers were treated to a look at Avery's show-within-a-show — a rival morning offering said to originate from on location across the country.
In the storyline, Avery's show is originating from Buffalo, New York's Anchor Bar — one of the places Buffalo wings were purportedly invented.
The show includes shots purportedly taken from Wolf Network's air — giving a glimpse at the network's logo, which features a bold blue background, white text and red bar for the work "Network" — all very similar to Fox News' logo.
One key difference, however, is the addition of a bright yellow wolf icon inside of a circular that takes the place of the "O" in "Wolf."
The Wolf Network's graphics are also a subtle reference to Fox News' graphics — and, more specifically, the blues and golds in the "Fox & Friends" look.
The faux graphics also include a stock ticker element — complete with the fictional symbols "OOOF" and "NDFY."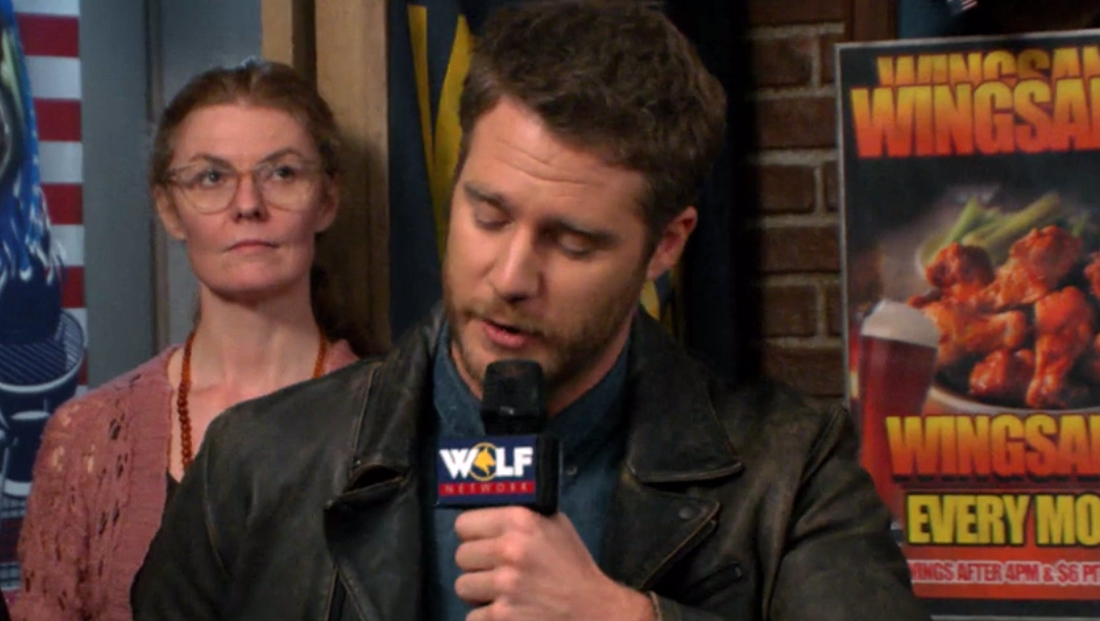 The episode also includes shots of Avery reporting from inside the bar — complete with a Wolf Network mic flag with a matching logo.
In addition to the distinct wolf head in the circle, the Wold Network's logo also features a distinct "W" — one that looks more like two "Vs" overlapping each other than a true "W" — similar to the one found in NBC News' logotype.