ABC 7 Chicago celebrating Illinois' 200th birthday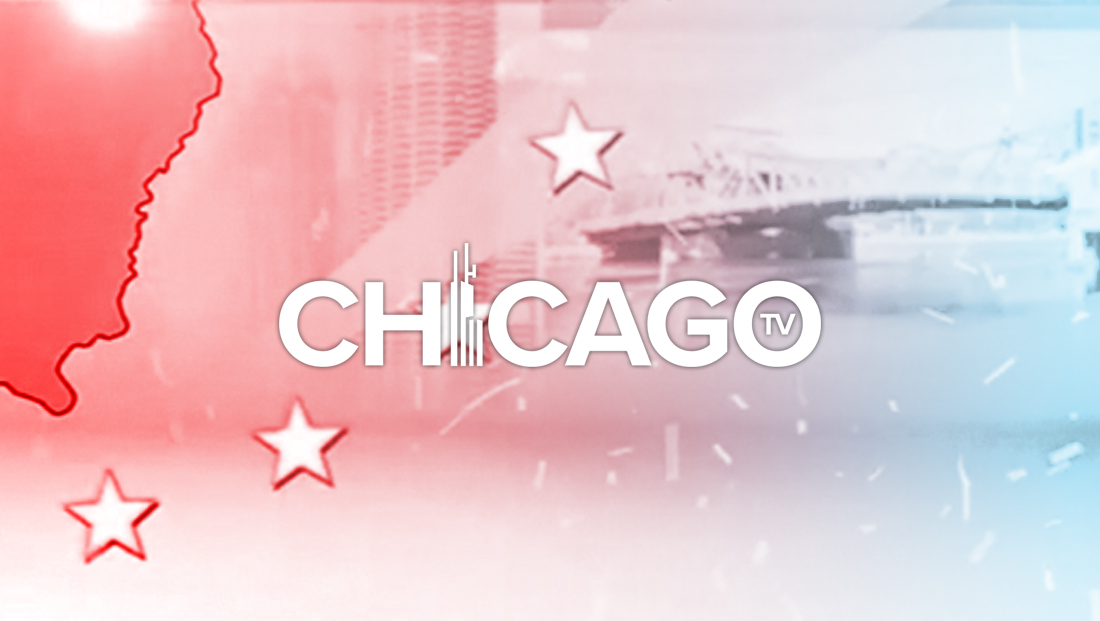 ABC O&O WLS in Chicago is prepping to mark Illinois' 200th birthday with "Bicentennial Bash" segments.
We are ready for your @ABC7Chicago Bicentennial Bash! @DeEttasBakery brought this gorgeous cake to celebrate with us in #Naperville! pic.twitter.com/RnNoa9btFd

— Mark Rivera ABC7 (@MarkRiveraABC7) November 2, 2018
The station's first stop Friday was Naperville complete with a ABC 7 branded cake and packages highlighting the history of the area.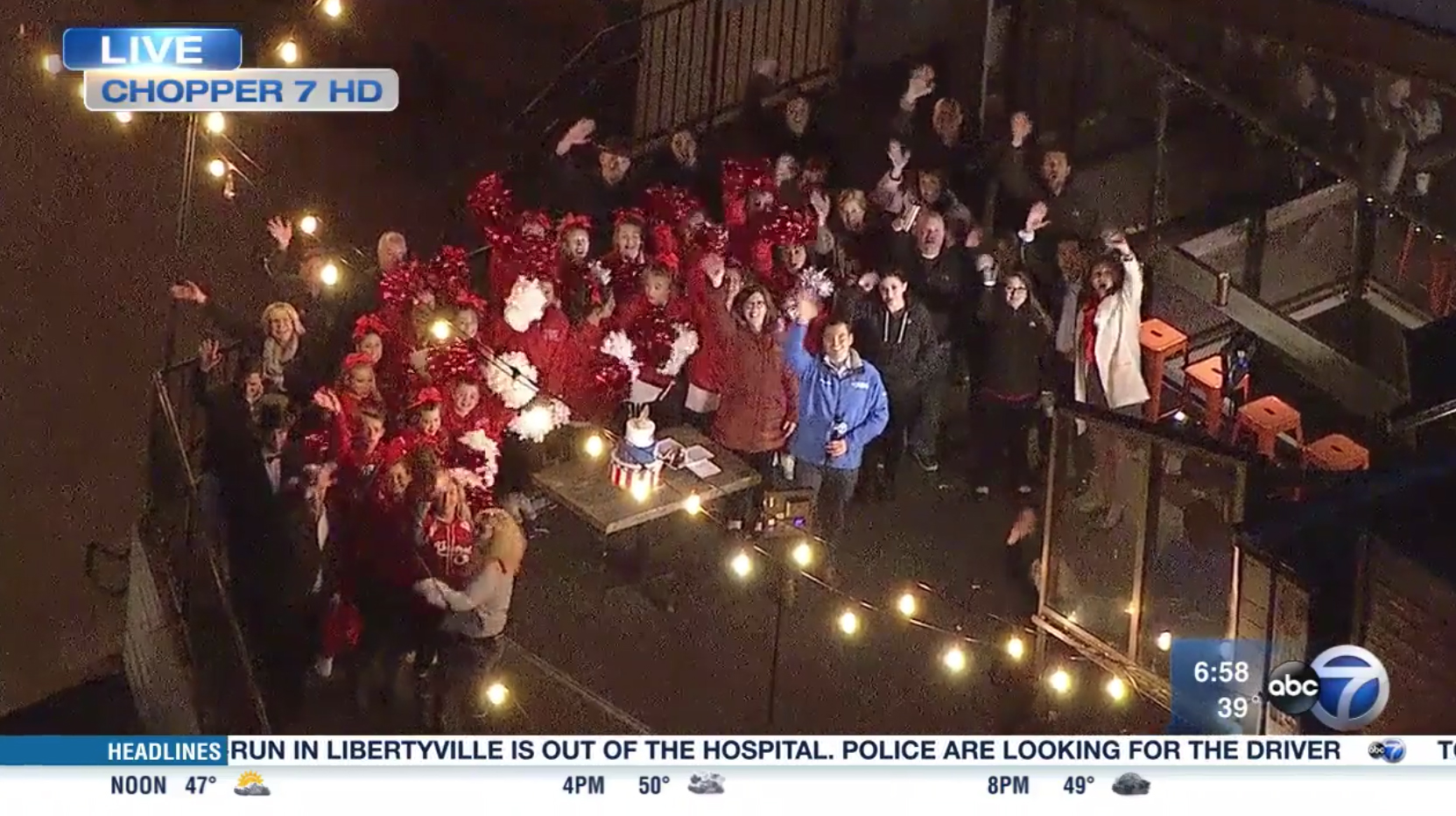 Reporter Mark Rivera was dispatched to the suburban city, with Chopper 7 HD hovering above for Friday, Nov. 2, 2018's morning newscast.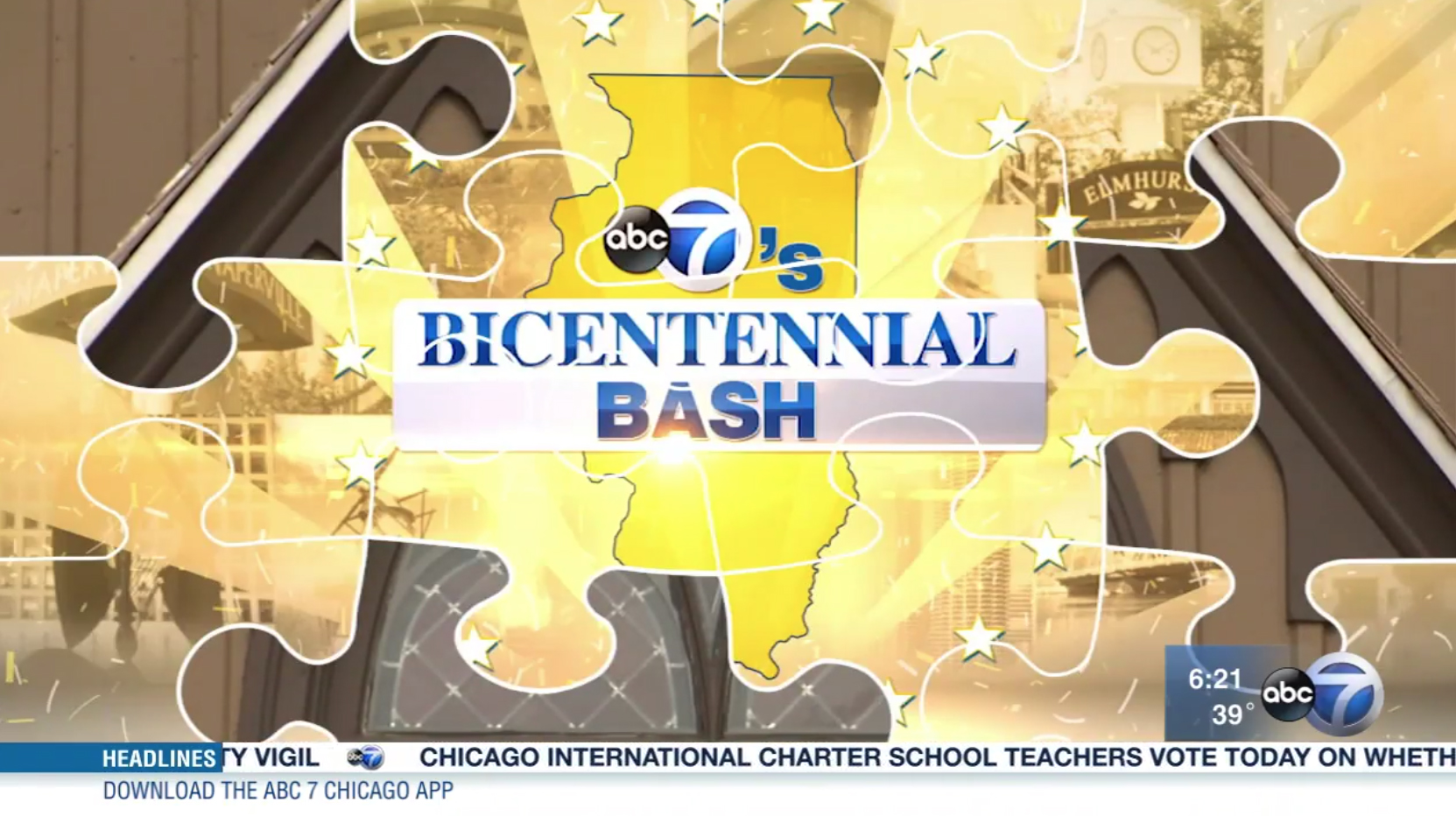 In addition, traffic anchor Roz Varon hosted a running "Secret Structures" game — with the station's title card turned into a "puzzle," with new pieces removed throughout the broadcast to expose the image of a local landmark behind it.
The station encouraged viewers to submit their guesses on Facebook.
The look also includes matching third tiers on the station's lower third insert graphics.