Angular ribbons intertwine with politics in ABC News election promo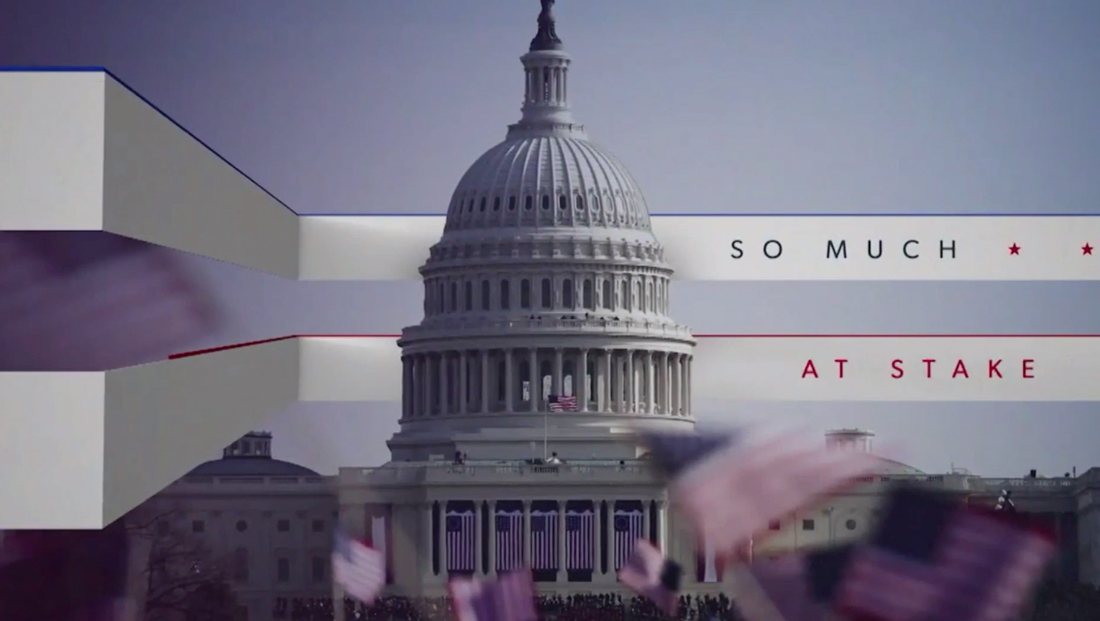 An ABC News promo for its coverage of the 2018 Midterm Elections combines bold rectangular stripes and "flat" ribbons.
Off-white angular ribbons accented with stars and text weave a path through political imagery, which then transition to simple, flat rectangles.
The spot features the font Proxima Nova, which ABC uses in other elements of its news graphics across multiple programs.
Meanwhile, the announcer's script highlights the network's "powerhouse political team" as images of correspondents and anchors flash by.