'Nightly News' gets more cohesive with its 'Investigates' branding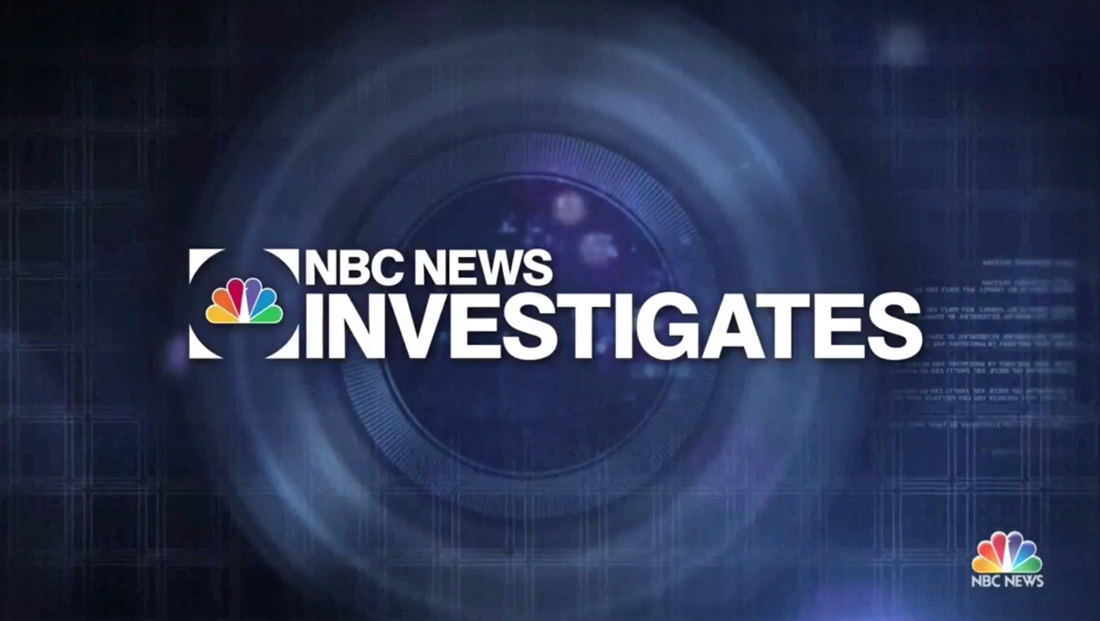 Although the branding and logo have been used for years, "NBC Nightly News" has developed a more cohesive look for its investigative reporting.
Branding under "NBC News Investigates," the most recent report under the banner was featured on Wednesday, Nov. 14, 2018's edition of "Nightly."
The look also includes a stinger in deep blue with a camera-lens inspired motif.
In select markets, NBC O&Os also use the branding "Investigates" for its investigate units — including Chicago and San Diego — along with the similar "Responds" branding for consumer reporting. The branding isn't consistent, however, including at the network's flagship WNBC.