Even 'shows within a show' get Thanksgiving looks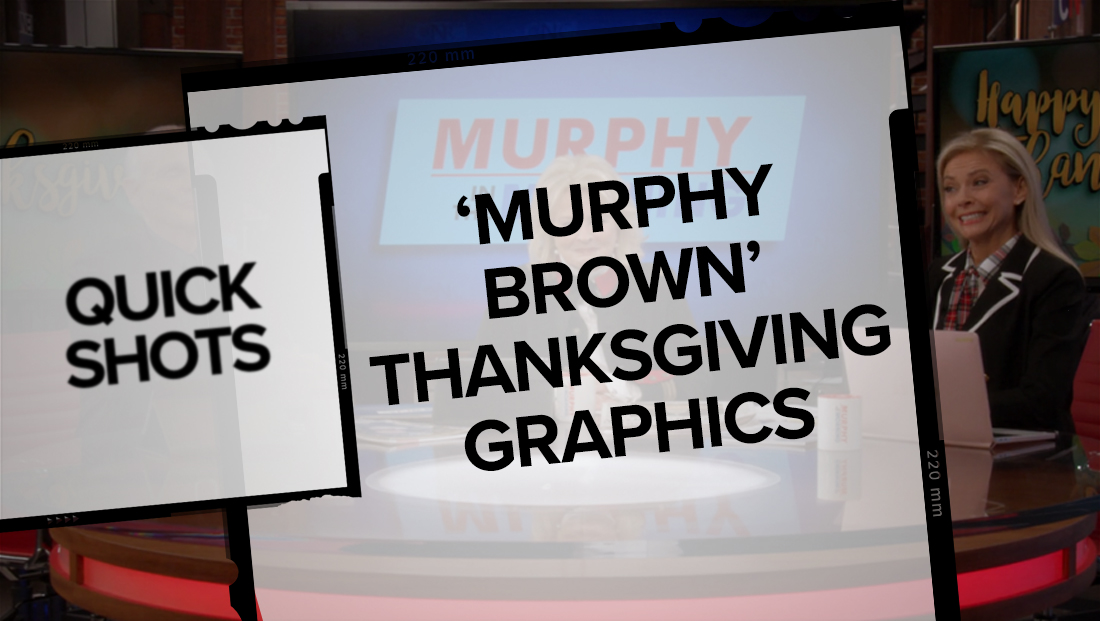 Just like real-life "Today" and the Fox News, who both modified their graphics for Thanksgiving, the "show within a show" "Murphy in the Morning" on CBS's "Murphy Brown" also got some updated graphics for the holiday.
At the end of the show-within-a-show's pre-Thanksgiving episode, the team signed off with "Happy Thanksgiving" graphics on the smaller freestanding panels on either side of the set.
The center panel, meanwhile, also included a tweaked version of the "Murphy in the Morning" logotype — which now appears inside of a white angled polygon. Previously a world map background was used with both blue and red, where this background was more blue.
Incidentally, Corky Sherwood and Frank Fontana tried to use one of the smaller monitors, which changed to the "Murphy in the Morning" logo after the "show" wrapped, to sneak out of the studio without Brown seeing them.
Well, that's a clever way to sneak out of the studio… pic.twitter.com/Hhb4OLAdLC

— TVNewsMix (@TVNewsMix) November 26, 2018