Nazi video wall graphic sparks tension between Poland, Russia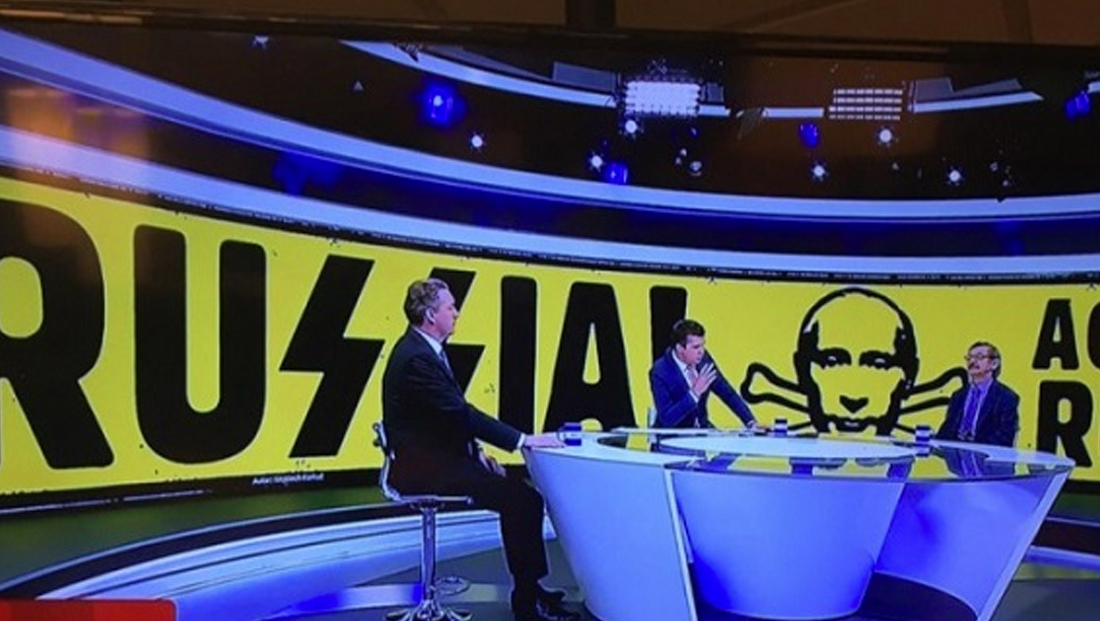 The Russian government isn't happy with Polish's public television broadcaster TVP after it used a Nazi symbol often associated with Russia on its studio's huge video wall in November.
The bold yellow and black graphic , which aired during TVP's "Minęła 20" ("After Eight"), was based on a poster created by Polish designer Wojciech Korkuć. It prominently featured the words "Achtung Russia!" and featured the infamous Nazi SS symbol within the word "Russia."
The incident lead to Russia "inviting" Polish ambassador Włodzimierz Marciniak to the foreign ministry in Moscow.
Similar versions of the graphic, also inspired by the poster, have appeared on various television broadcasters and art exhibitions for at least four years, so it's not clear why this particular usage caught the eye of the Kremlin.
Russia's Sputnik news service, which was founded by the country's government owned news agency Rossiya Segodnya and is widely considered propaganda, directly accused host Michał Rachoń of insulting Russia and its president by airing the graphic.