'Strahan & Sara' get hats — takes down the 'set piece' that covered the store's logo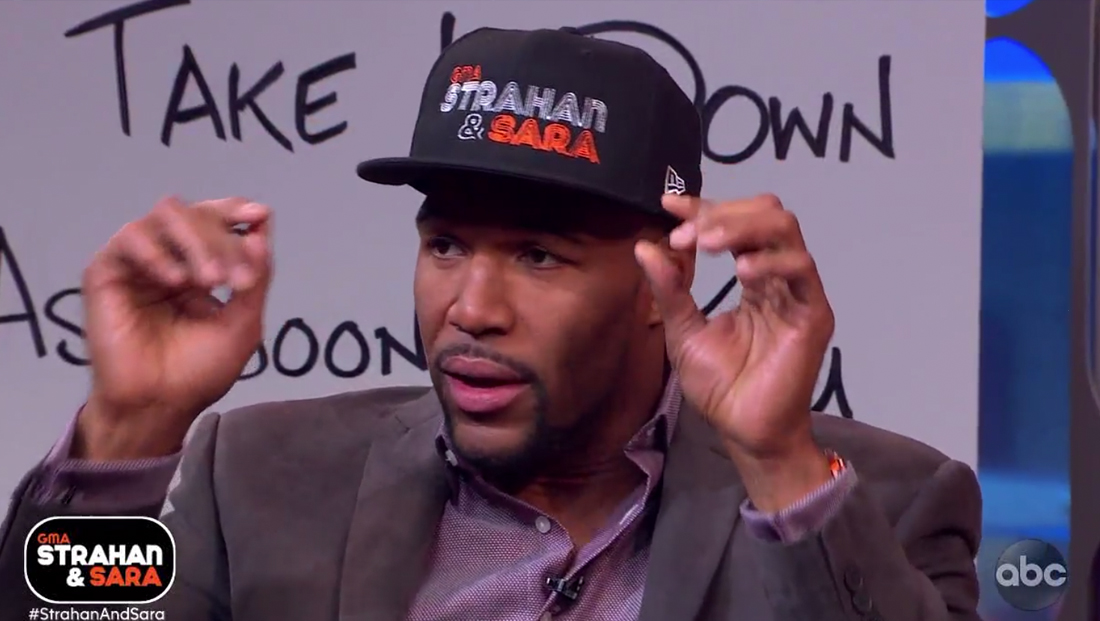 After challenging hat company Lids, whose logo Michael Strahan covered up behind the new set and and Sara Haines used for the renamed show, "Strahan & Sara," to send some hats over — the show got its wish.
Lids send a black and white hat — one with the show's logo and one with the picture of a folding lawn chair to the show, the hosts revealed Monday, Feb. 4.
As promised, Strahan moved the sign that was covering the store's logo across the street from the show's Times Square studios.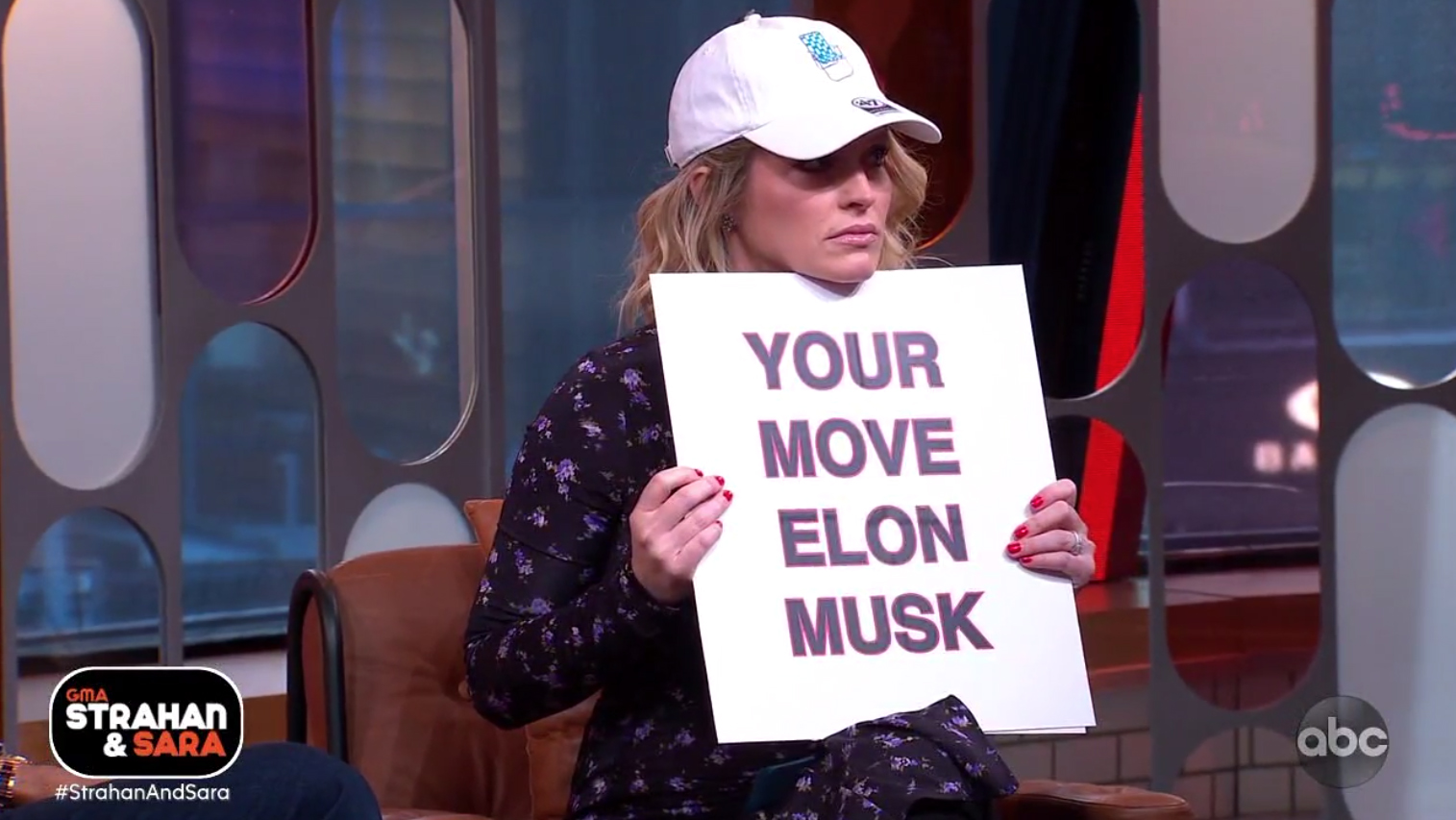 Then, the two decided to press their luck with a poster of the Tesla logo and then covered it with one reading "Your move Elon Musk."
Tesla does not, however, have a store in the Times Square area.
The show might want to aim a little lower and see if they can get some food from Bubba Gump Shrimp company, whose signage is partially visible behind the set.
Interestingly, the show did not swap out chairs after that — with the hosts finishing the opening segment in the original chairs — and the chairs also appeared in another segment.