'Today' redesigns mobile apps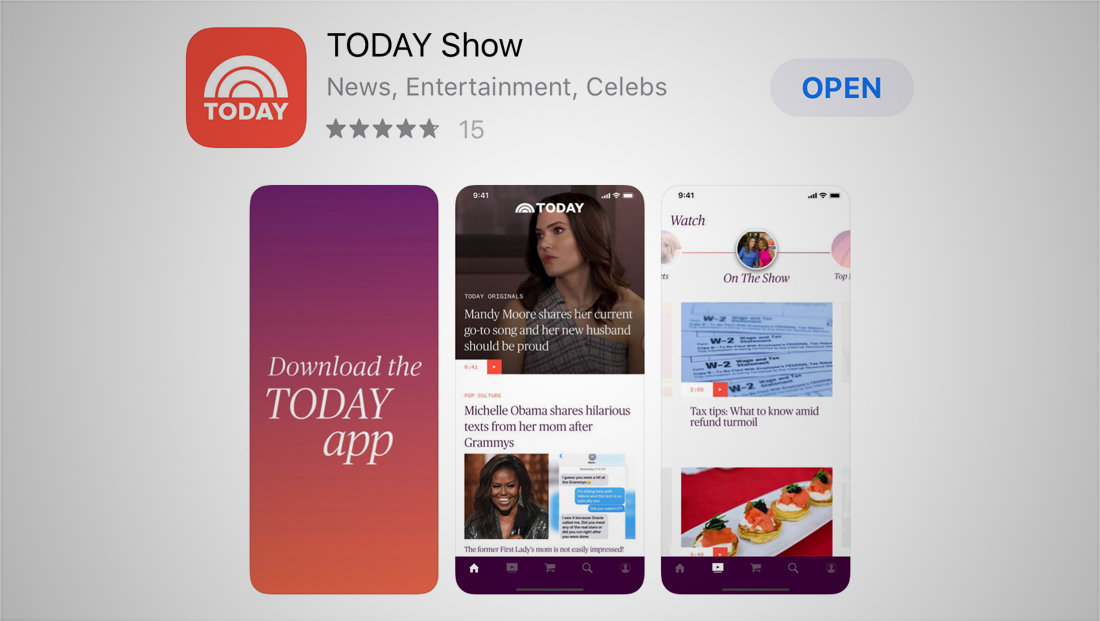 NBC News Digital has launched a redesign of the "Today" app.
The new app, available on Android and iOS devices today, features a much more traditional design than it introduced in its 2017 release.
NBC's '#TodayShow' unveils new lineup of digital shorts — and returning favorites https://t.co/wWpLAtRP9X

— TVNewsMix (@TVNewsMix) February 21, 2019
"For the past couple of years, we have been in engaged in an effort to design and build products that deliver content worthy of the 'Today brand and legacy," said Nick Ascheim, SVP of digital for NBC News Group in a statement. "The launch of this new mobile app is the culmination of that effort which began with a complete reimagining of the 'Today' websites, the recently released 'Today' app on AppleTV and is also based on the successful NBC News mobile app launched a few months ago."
The main feature on the home screen can include a video background, while other stories are shown using similar typography and layout as the look on Today.com.
While the design is updated, the color palette retains the orange and deep violet shades — as well as making use of the "Today " sunrise icon as a "loading" indicator.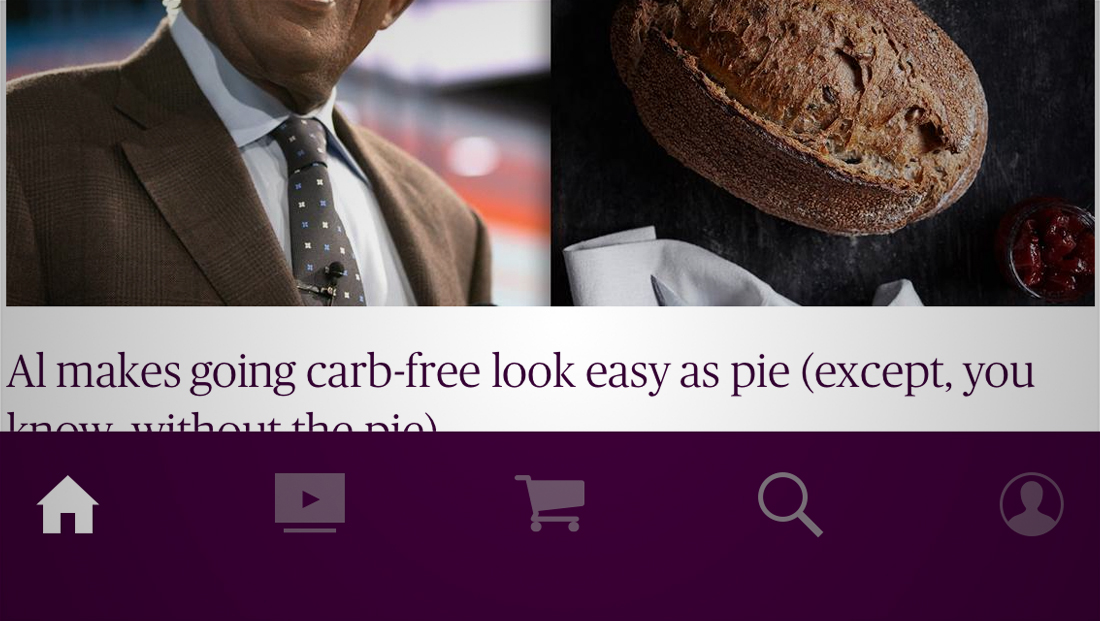 In addition, the app features five main sections, the first of which, "Home," serves to spotlight key content and news.
"Watch" is a video-centric area that includes segments taken directly from the broadcast sorted by a variety of categories. By swiping left and right, videos are shorted based on which "Today" franchise they were on (such as "Sunday Today" or Kathie Lee Gifford and Hoda Kotb's fourth hour) or by topics such as food, pop culture and pets.
A shopping tab in the center is part of the show's efforts to push into ecommerce to generate affiliate revenue, while a "Discover" section under the sort of mismatched "search" magnifying glass icon lets users browse content by category. Finally, a profile section lets users adjust some basic settings and behavior within the app.
In addition to the new app, "Today" also announced a new slate of digital shorts as well as which popular ones will be returning.
The latest in design, production and engineering
Subscribe to NewscastStudio for the latest delivered straight to your inbox.