Christie upgrades MicroTiles to narrow pixel pitch LED system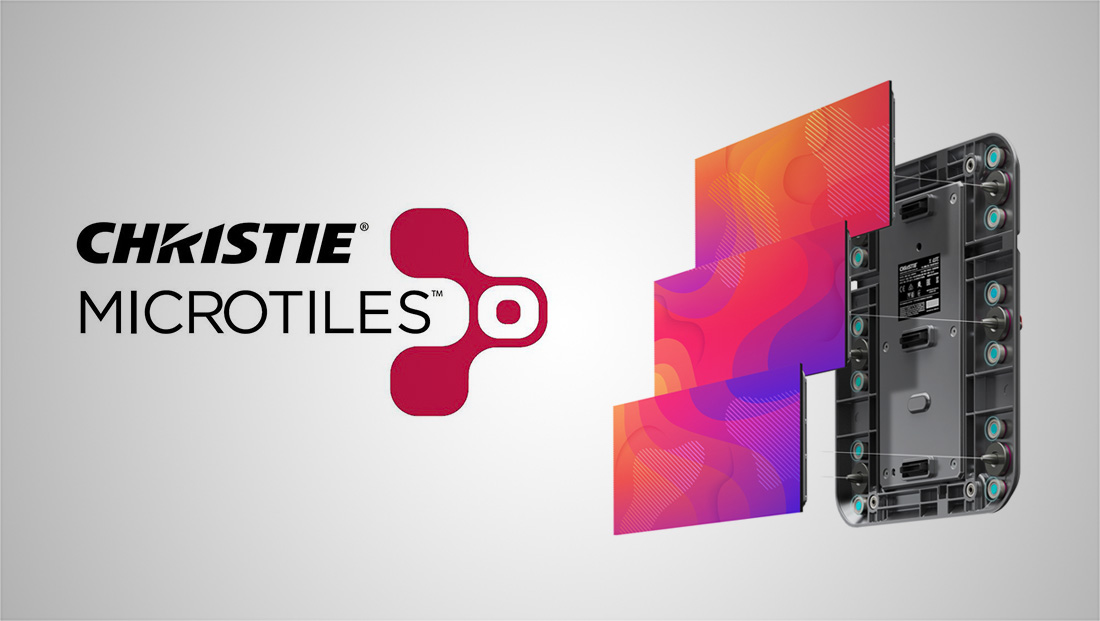 Christie has unveiled the next generation of its popular MicroTiles video display product.
MicroTiles LED, which debuted during the ISE show in Amsterdam, reimagines the product as a narrow pixel pitch LED with a quick mounting system.
"Christie has been very successful with the MicroTiles brand – end customers and our integrators love it because it makes for an easy creative solution. With that in mind, Christie took everything great about MicroTiles and brought it to narrow pixel pitch LED," said Ted Romanowitz, senior product manager, Christie.
The low-profile mounting system can be created in any shape, allowing for 90-degree inside and outside corners and both concave and convex curves.
"In developing MicroTiles LED, Christie wanted to do something few, if any, have done – and we did. It puts Christie in a space where few can compete," continued Romanowitz. "The visuals are a lot more stunning on MicroTiles LED – and all in a cabinet-free tile with a depth the size of a tablet computer. There is no better technology than narrow pixel pitch LED because it's about delivering amazing optical performance and stunning visuals that are jaw-dropping."
Christie notes the new MicroTiles are in the P3 color space and fully compliant HDR-10 with 12-bit 4K/120Hz.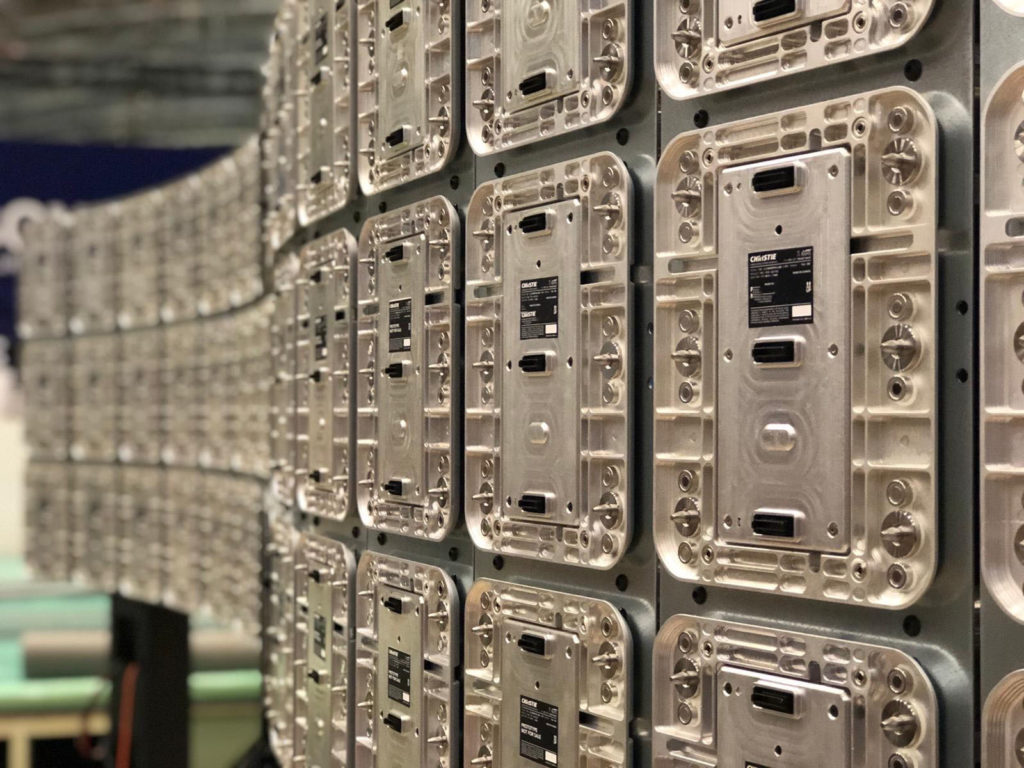 "It takes approximately half the time to build a MicroTiles LED wall of any size compared to a typical, same-sized LED wall," said Romanowitz. "Each tile and module is very small and lightweight so once mount planarity is established, then you simply install the tiles and module boards magnetically with minimal adjustment. Thanks to proprietary factory calibration, you can put any module board anywhere on the wall; they are completely interchangeable, which makes it so easy. Each tile has sensors so it's frequently analyzing and adjusting itself to optimize both brightness and color performance."
Hot-swappable, front serviceable tiles give technicians complete access to all parts while indicator lights give technicians at-a-glance status confirmation.
For added convenience, the remote power and control system allows components to be installed in convenient, accessible locations away from the video wall, removing heat, noise and complexity.
Learn more about the new MicroTiles on the Christie website.
The latest in design, production and engineering
Subscribe to NewscastStudio for the latest delivered straight to your inbox.