Album Review: 'Soar' from Killer Tracks and Thomas Caffey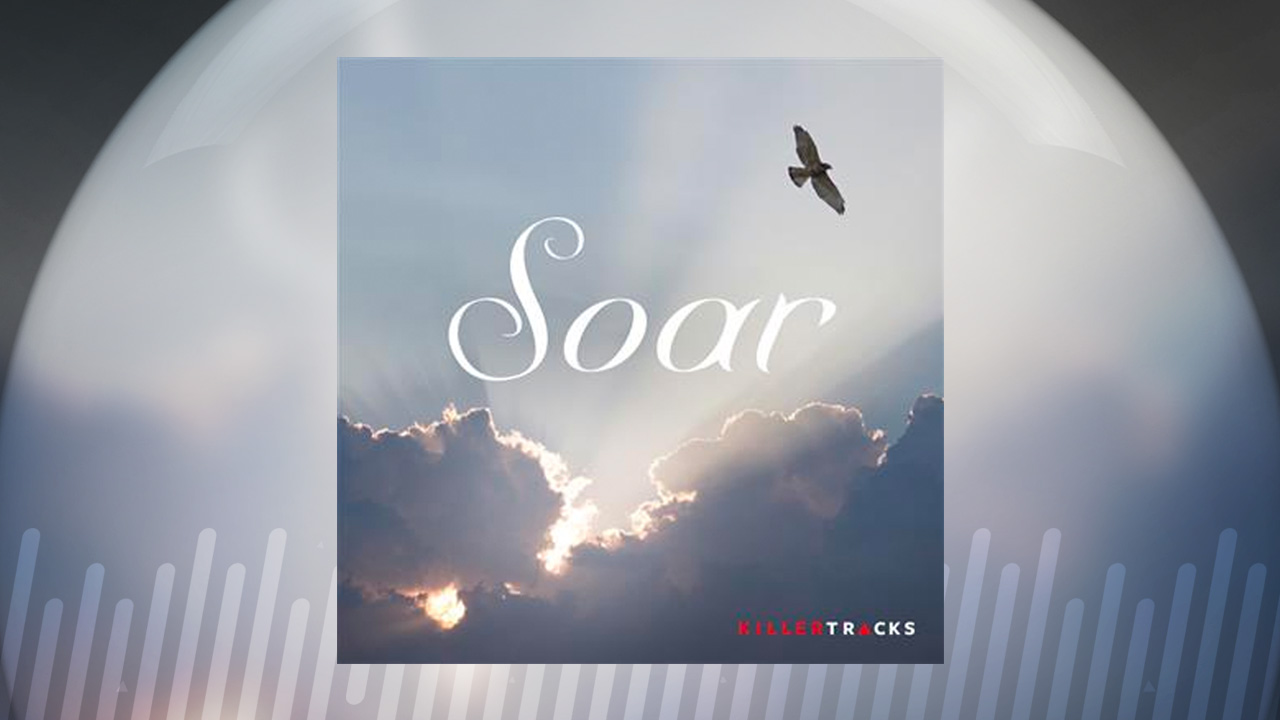 Sure, Thomas Caffey's latest production music album "Soar" sounds like it was meticulously crafted to pull at the heartstrings, but that doesn't mean the music here isn't nuanced, profound and honest.
The Los Angeles-based composer is quickly earning a reputation for being a masterful film composer with scores for "The Carter Effect" and "Andre The Giant" moving audiences and critics alike. His knack for blending modern club sounds with traditional organic classical instrumentation shines on Killer Track's "Soar," a collection of songs perfectly suited for documentary films, uplifting and inspiring promos or even dramatic television.
Album opener "The Heart of The Challenge" pairs thrilling strings and dramatic piano with shifting EDM percussion and vocal effects letting listeners know that much is at stake and nothing is certain.
"Keeping The Vision Alive" conjures up images of sunlight pouring into a bedroom with gorgeous strings and piano that build to a rewarding finish. Things take a more pensive turn in "Above It All," an immersive track featuring washy electronic percussion and subtly emotive orchestral elements.
But by the time we reach "Wave of Recovery," Caffey nearly ditches his classical side altogether for trap beats and thumping synth arpeggios in a song chock full of tension and heart.
"Soar" is clearly a device meant to accompany visual storytelling, but it's one that's especially compelling.
Audition the Album
[zoomsounds_player source="80466″ type="audio" config="podcast" autoplay="off" loop="off" open_in_ultibox="off" enable_likes="off" enable_views="off" enable_download_button="off"]
Album Tracks
The Heart Of The Challenge – 3:41*
Deep Inspiration – 2:32
Inner Dialog – 4:04
Story Of Hope – 3:36
Keep The Vision Alive – 3:46*
Strong Voices – 3:47*
Won't Look Back – 3:13*
Above It All – 3:26*
Climb And Maintain – 3:22
Toward The Finish Line – 3:51
Transcendental Achievement – 4:24
Wave of Recovery – 2:53*
* Featured in audio compilation above.
To listen to the full album, visit the Killer Tracks website. In the U.K., "Soar" can be found at Universal Production Music.
The latest in design, production and engineering
Subscribe to NewscastStudio for the latest delivered straight to your inbox.