Dallas station spells reporter's name wrong and the result is very — adult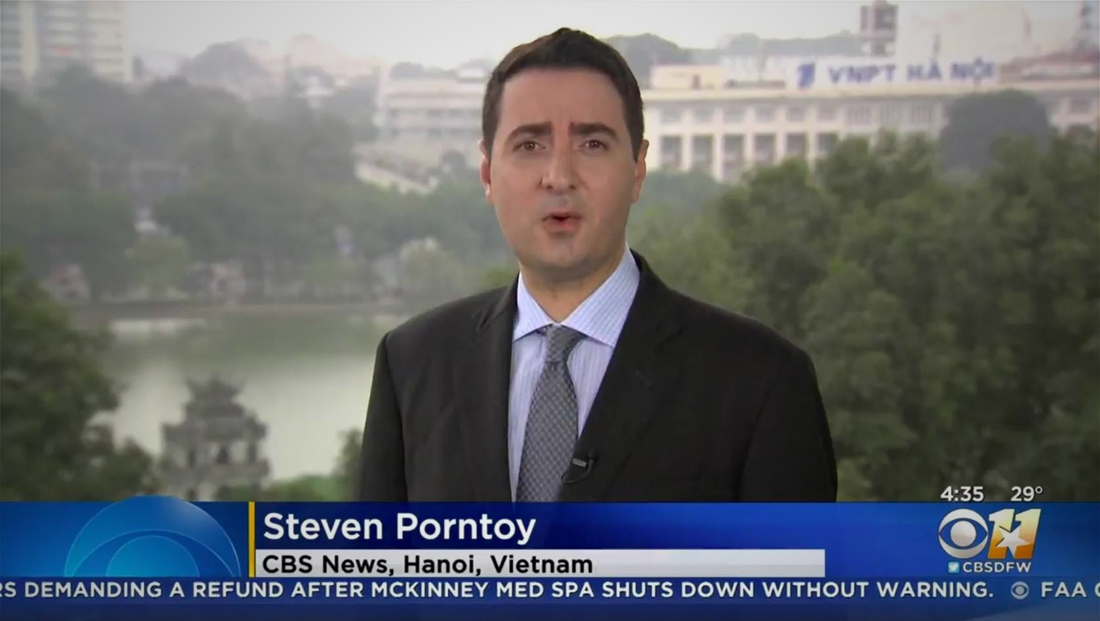 KTVT in Dallas spelled CBS News correspondent Steve Portnoy's name wrong in a lower third — and the results were very unfortunate.
Portnoy was appearing on the O&O station from Vietnam as part of the North Korea summit coverage.
The lower third graphic under him has his last name spelled "Porntoy" — not "Portnoy." In other words, the graphic "renamed" him what would be pronounced as "porn toy."
[inarticleamazon]
The error appeared during the station's 4:30 a.m. newscast Thursday, Feb. 28, 2019.
Another viewer, meanwhile, caught the same error on KTVQ in Montana.
Doh! Lol! Thanks for running the piece, @KTVQ. (But don't sweat it— I often commit this typo myself. I'm just happy you got the first name right…! #sorrynotstephen) https://t.co/pYVKAfOoQL

— Steven Portnoy (@stevenportnoy) February 28, 2019
The latest in design, production and engineering
Subscribe to NewscastStudio for the latest delivered straight to your inbox.