Cable, already in the midst of speculation, eases into Mueller Report breaking news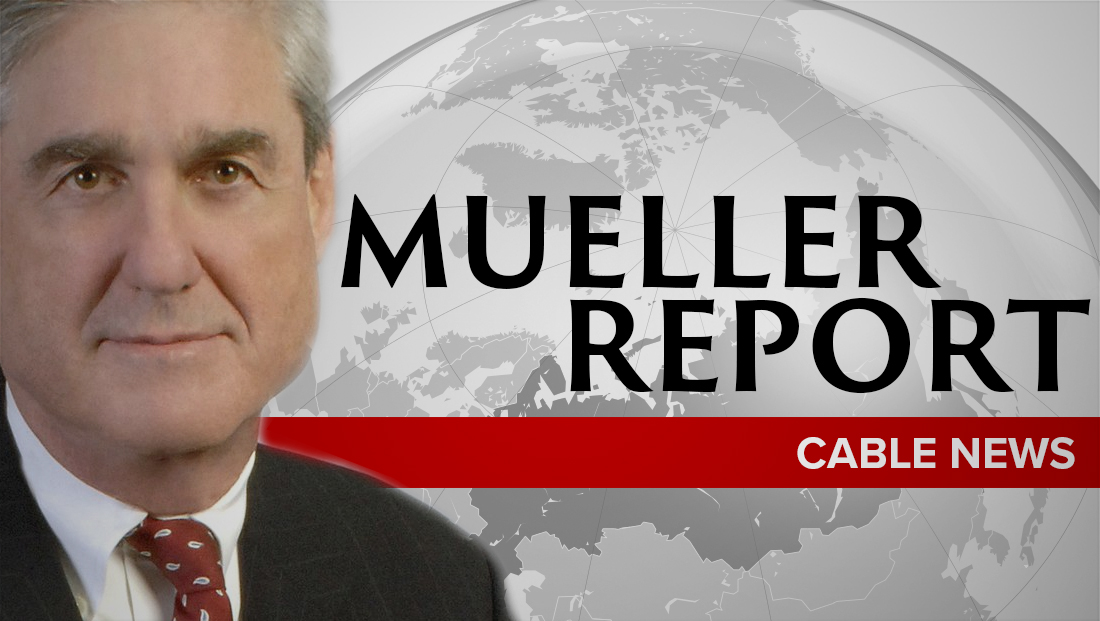 Cable news, which spent a good deal of the day speculating on if today was the day the Mueller Report would hit, was already tracking the report's progress when final word came that it had been delivered to the attorney general.
MSNBC had just rolled from "Deadline: White House" with Nicolle Wallace anchoring her show from Washington, D.C. from the "Meet the Press" set, with Chuck Todd serving as a panel member, into Todd's "MTP Daily" when, at 5:02 and eight seconds eastern time, Wallace, who remained on set for Todd's panel, interrupted him to deliver the news of the report's final delivery.
At the time, the set's video walls were still sporting the "Deadline" graphics.
It wasn't until about 5:15 p.m. that the MSNBC control inserted a bar with "The Mueller Report" logotype used on NBC News on it.
CNN, meanwhile, was also discussing the report when Wolf Blitzer interrupted the network's White House correspondent, who was on set with him, to allow the CNN breaking news stinger to roll before coming back on camera and essentially continuing coverage.
Over on the Fox cable channel that carries "The Five," a banner on screen initially read "Trump on Dems: Thy ought to get to work instead of wasting everybody's time" when the lower third switched to a pulsating "alert" graphic reading "Mueller reporter has been delivered" under Jesse Watters, who was discussing the report's impending release.
The network then switched to panel member Juan Williams, who made a more former, if stilted, "alert" declaration.
Eventually coverage would switch to Bret Baier at 6 p.m. eastern whose show, "Special Report," was in "special coverage" mode, as he noted.
#JesseWatters says Americans care about #MarchMadness, spring vacation and what's on Netflix and not the #MuellerReport… pic.twitter.com/yLn49ogBV9

— TVNewsMix (@TVNewsMix) March 23, 2019