CBS a little too zealous on labeling Mueller coverage?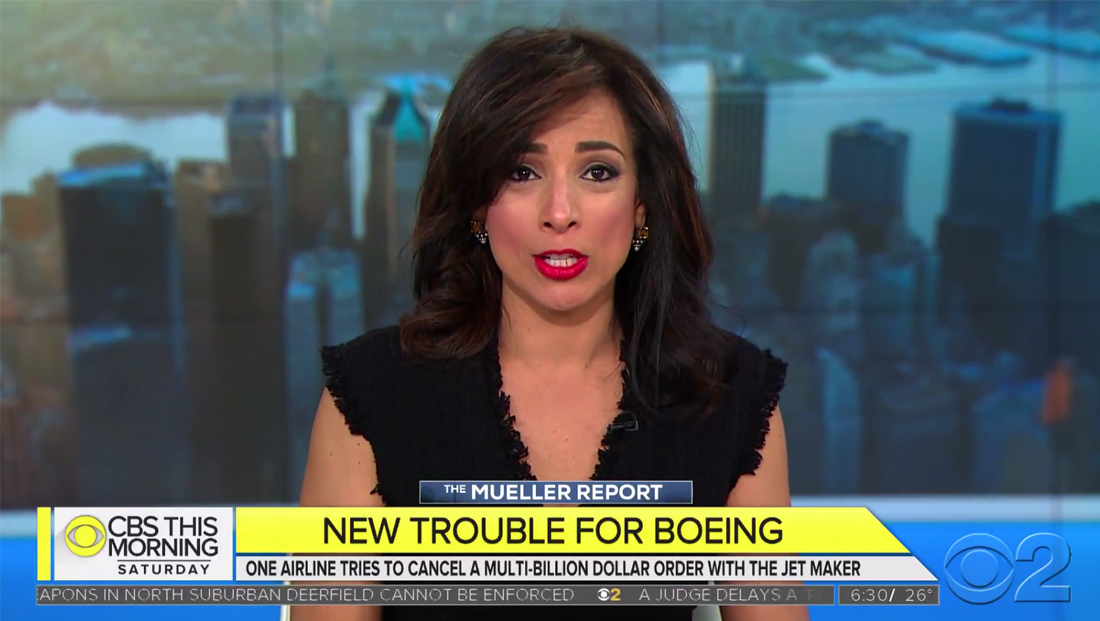 "CBS This Morning: Saturday" was a bit too generous applying the "The Mueller Report" flag to its lower thirds — with it accidentally appearing on air next to an unrelated story.
After — not surprisingly — leading the story Saturday, March 23, 2019, the show then switched gears, with the lower third banner changing to read "New trouble for Boeing" with the blue-gray Mueller flag still perched on top.
The graphic was on screen briefly, before animating out and then reappearing without the top tier.
During its Mueller coverage, the network did air an interesting timeline graphic during a panel discussion on the investigation using Studio 57's seamless video wall for a "video on video" and "walk and wander" shot.