Fox updates newsroom background to remove Paul Ryan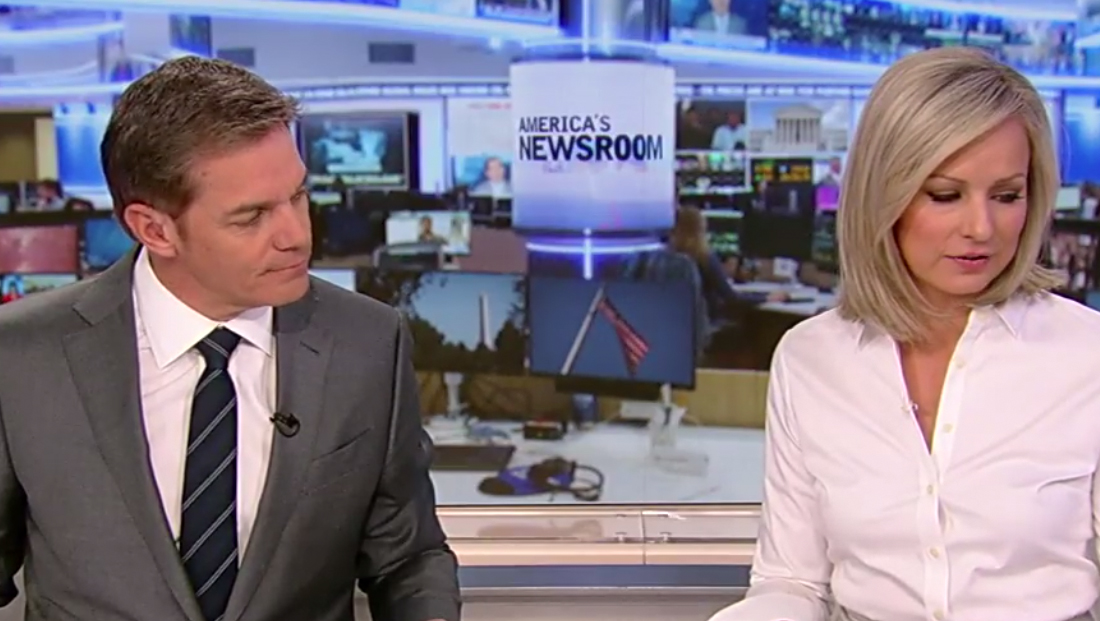 After NewscastStudio spotted Paul Ryan's "ghost" lurking in the video loop background behind Fox's "America's Newsroom," the network appears to have updated the graphic to remove him.
The update appeared in late March, about a week after NewscastStudio first reported the image.
In the new loop, the video wall segment that featured Ryan in the House of Representations press briefing room now features what appears to be the facade of the U.S. Supreme Court building.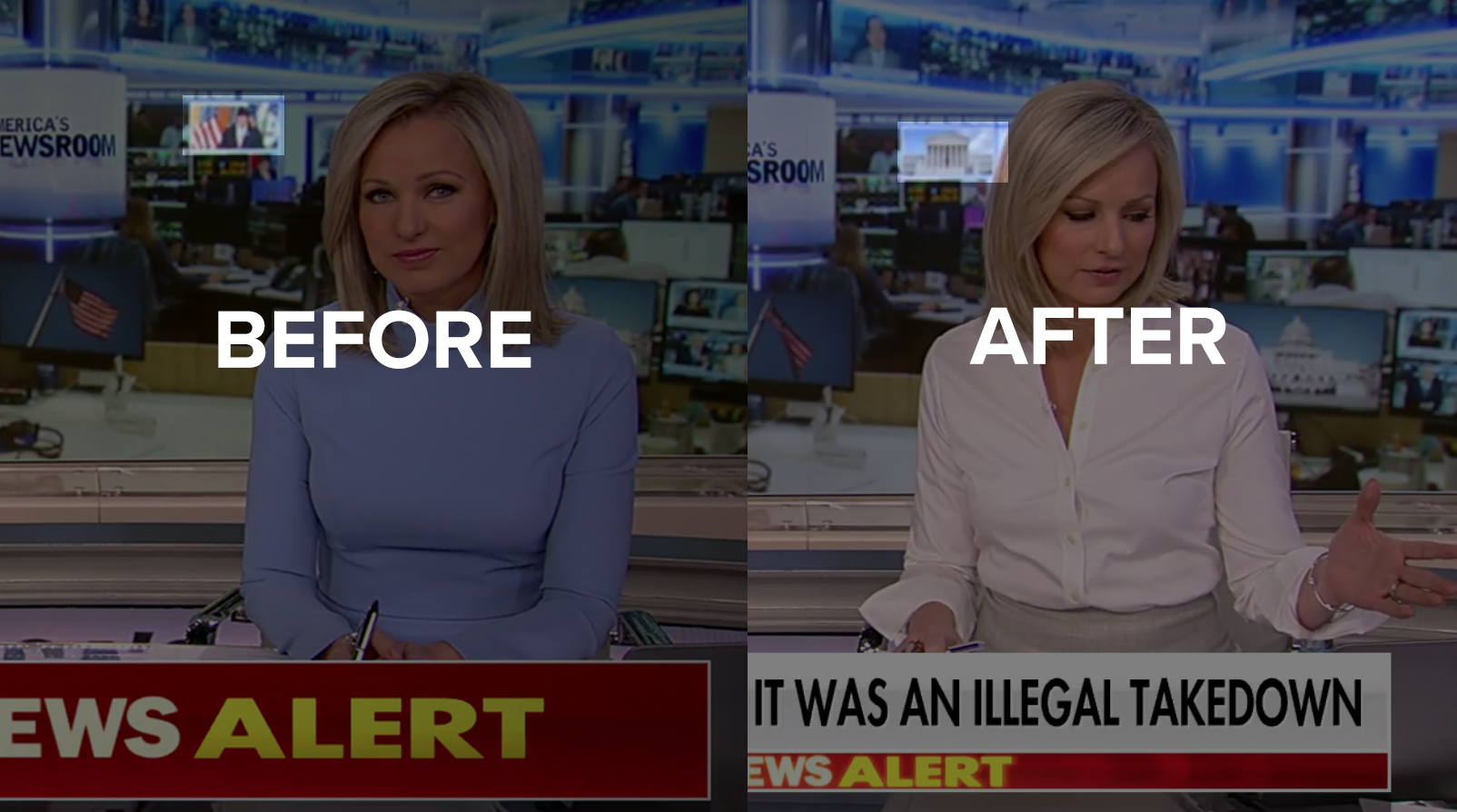 Most, if not all, of the newsroom image appears to have remained the same — note the nearly identical appearance of staffers and computer screens.
Many networks feed video loops like Fox's taken from real newsrooms or control rooms behind on air talent to create the illusion of being sitting in front of a working newsroom.
The loops are often carefully composited to showcase a sort of "ideal" view of the newsroom — such as having staffers busily working and computer and television monitors showing branded or generic imagery.
Fox did make a bit of a faux pas up by including Paul Ryan's image in the background — because he could not be speaker of the house indefinitely, but it's also unlikely that he would be speaking to the press at the exact same time every day — wearing the exact same outfit.
On March 22, 2019, two days after NewscastStudio spotted the issue, an odd technical glitch created this strange newsroom view to show up behind the hosts — which appears to be the loop "cut" in half and repeated horizontally.
Ryan's image was still visible just next to host Sandra Smith's head.