Oh, the irony — 'Iconic Facce' gets one of the best mugshots in the history of TV news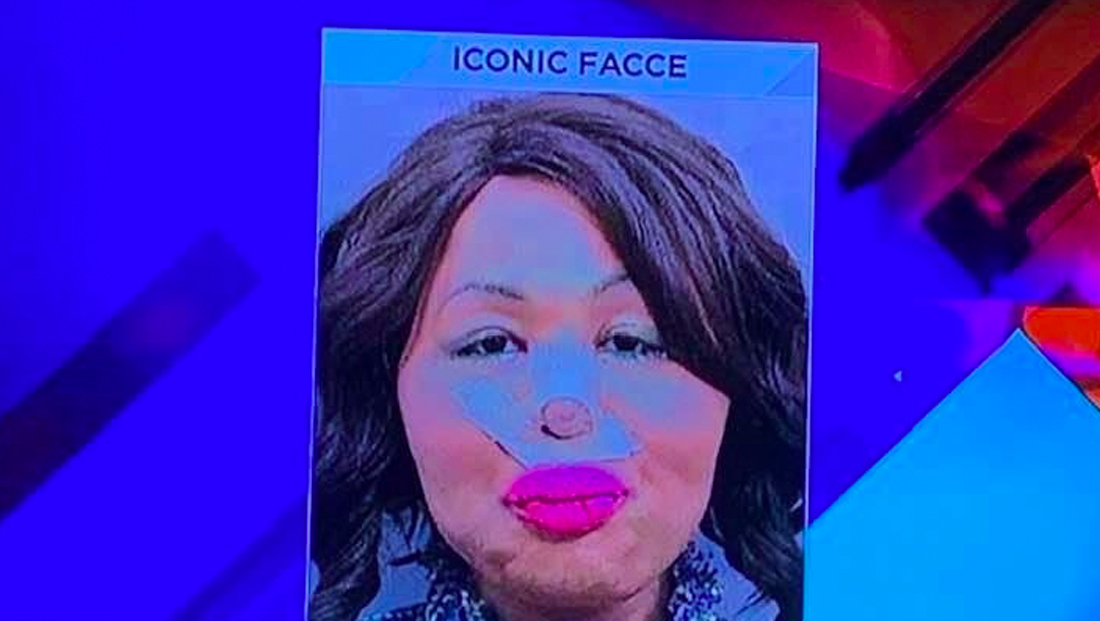 The mugshot graphic above, from a KPRC Houston newscast, shows what is probably one of the most ironic (and iconic) mugshots ever broadcast on TV news.
The graphic shows an accused bank robber labeled with the name "Iconic Facce (sic)" — though the accused is also known as Jimmy Maurice Lewis, according to the station's report.
And no, it's not some kind of strange placeholder text or typo.
Lewis is accused of robbing a bank in Gulfport, Mississippi, but was arrested by Houston police at George Bush Intercontinental Airport after returning from Mexico.
The mugshot shows Lewis' face wrapped in what appears to be some type of bandage — though it's not immediately clear why.