Kathie Lee Gifford gets her own 'hashflag' on Twitter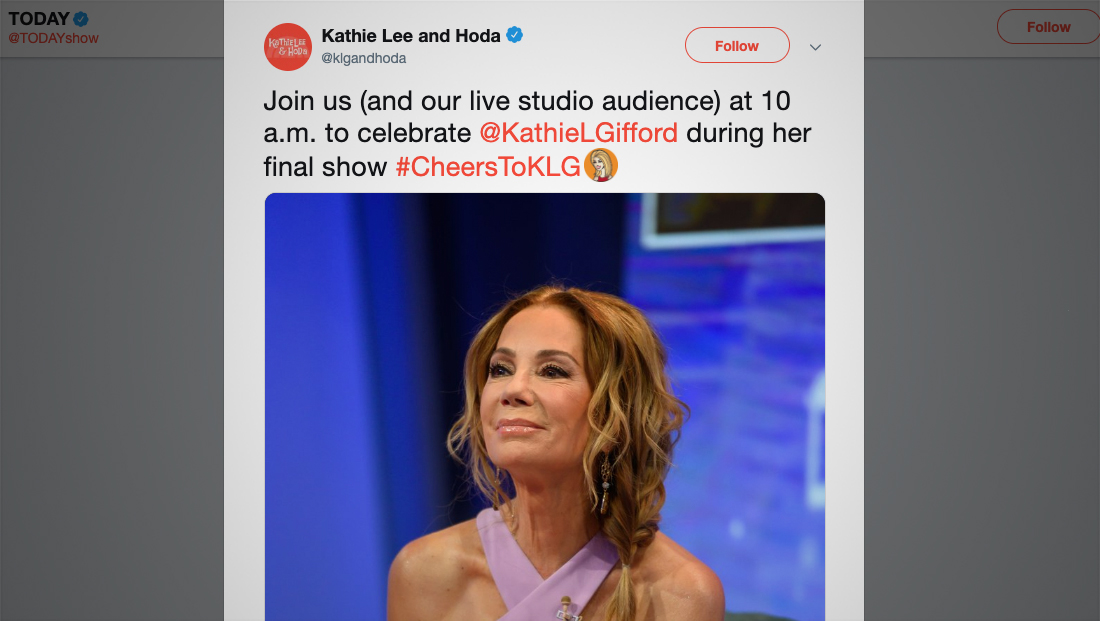 NBC and Twitter have teamed up to insert a "hashflag" of Kathie Lee Gifford next to the "#CheersToKLG" branding it's using to say goodbye to the co-host of the fourth hour of "Today."
Gifford, who joined the NBC team in 2008, announced earlier this year that she would depart "Today" April 5, 2019.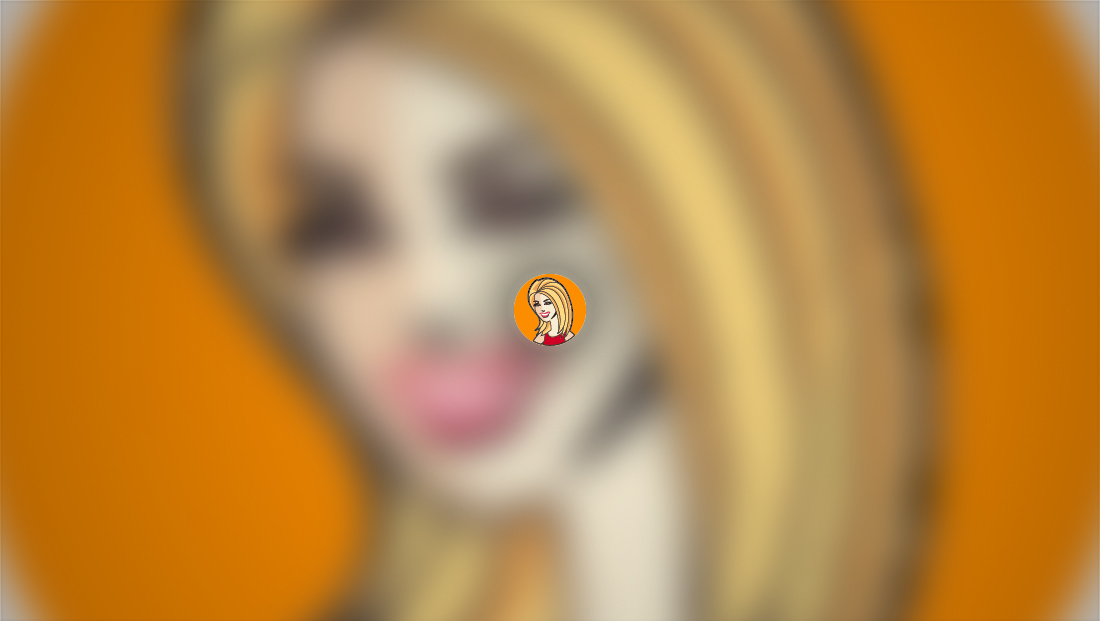 On Twitter, if a user uses the hashtag "#CheersToKLG," Twitter automatically inserts an emoji-style icon of the cartoon-style caricature of Gifford the show has used in its graphics for some time.
In the "feed" view of Twitter, the icon is smaller and rather difficult to make out — but in different views it's easier to make out.
Hashflags are inserted by Twitter, often as part of a paid marketing campaign, but Twitter also adds them for notable newsworthy events and causes. The images typically disappear after a certain period of time — even though the hashtags remain.