Watch this Denver reporter add 'time travel' twist to standup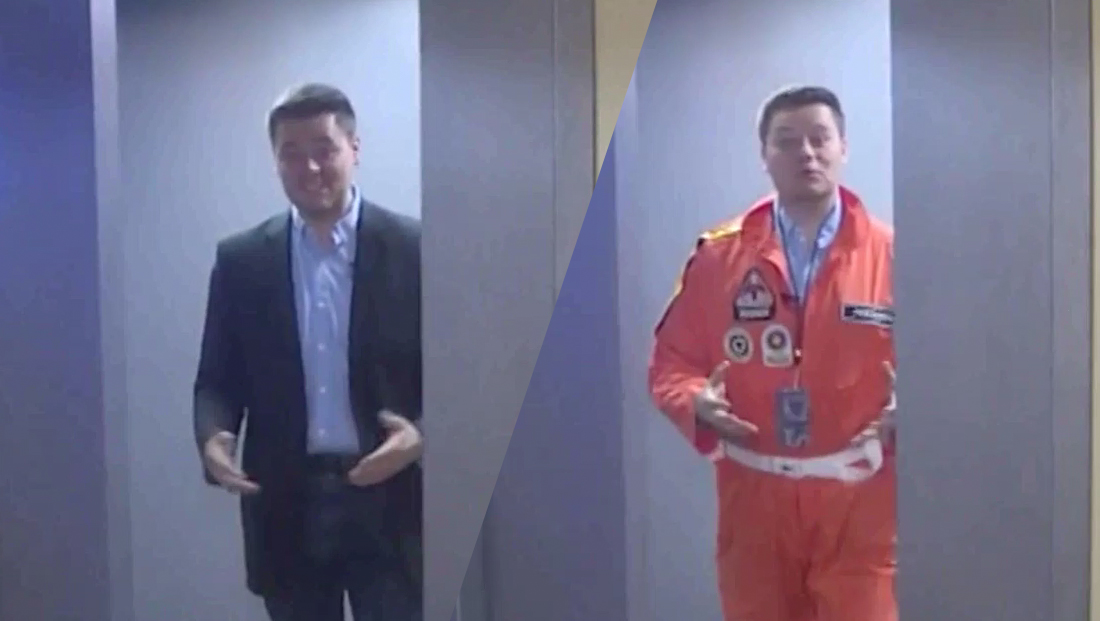 His name sounds like that of a famous poet — and Denver reporter Dillon Thomas shot a standup that has a certain sense of visual poetry.
Thomas, a reporter at KCNC, turned an elevator into "time machine" of sorts in a package he filed for the station.
Thomas was covering a new interactive performance and game called "The Last Defender" that opened at the Denver Center for the Performing Arts.
Billed as an interactive theatre experience, the story inserts the audience into the action as a team that in the 1980s trying to prevent World War III.
In his standup, Thomas starts his standup just like hundreds of others — standing in a space.
However, he then enters an elevator and, thanks to a simple stop action photography trick, emerges an instant later dressed in an orange jumpsuit that's part of the "costume" audience members wear during the experience.
Thomas' Twitter bio reads "I am my photog."
The latest in design, production and engineering
Subscribe to NewscastStudio for the latest delivered straight to your inbox.