Commentary: Ali Stroker makes history at Tonys — but why wasn't the stage more accessible?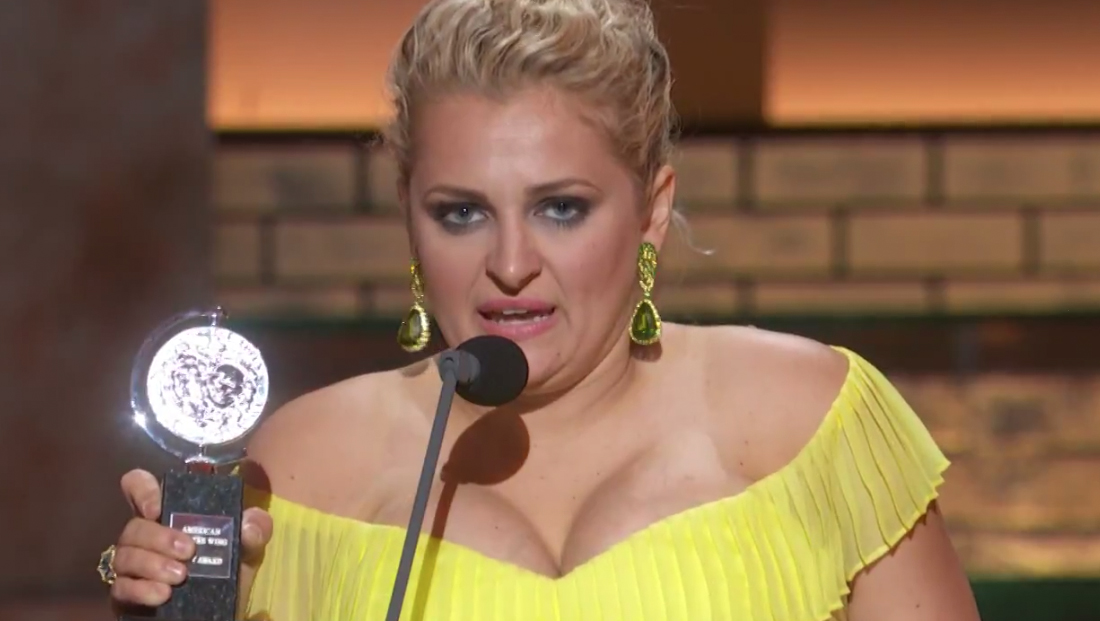 It's an awards show tradition as old as the "grateful loser" reaction shots — the winners' journey from their spot in the audience to the stage to make an acceptance speech.
However, when Ali Stroker became the first actor who uses a wheelchair to ever win a Tony Award Sunday, June 9, 2019, she wasn't able to take that proud trip — at least in the traditional sense.
Stroker, who won best performance by an actress in a featured role in a musical for her performance as Ado Annie in "Oklahoma," was instead positioned in a corner backstage when the nominees in the category were announced.
Cameras showed her in a "six box" with other nominees in front of a brick wall and video panel with the category name on it.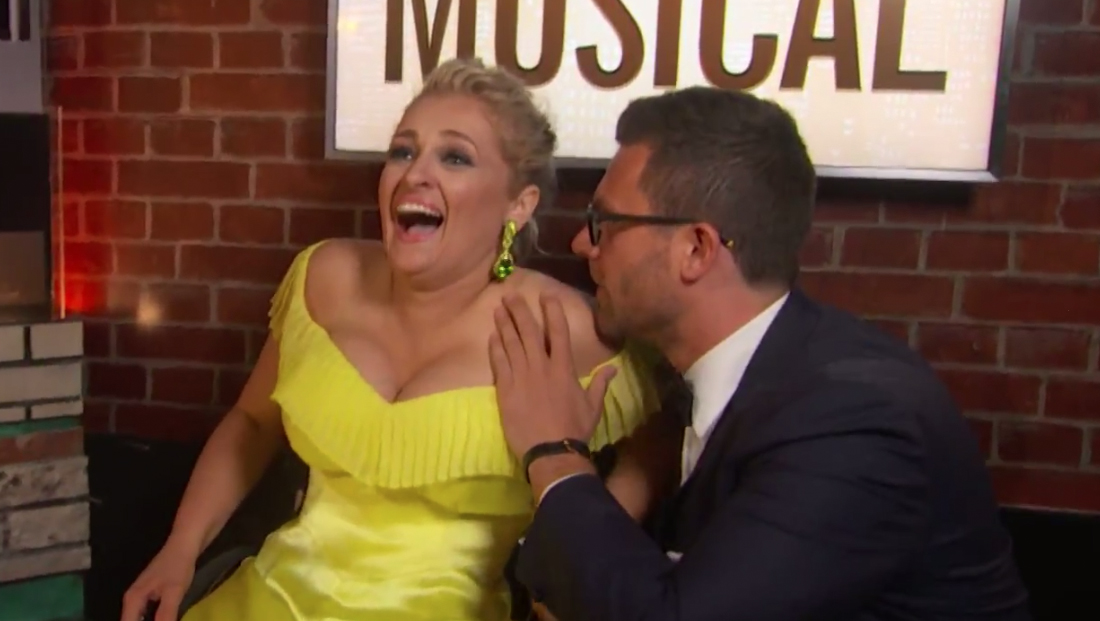 Her boyfriend, David Perlow, was seated next to her.
When her name was announced as the winner on stage, Perlow gave her a quick hug before she entered the stage through the stage right archway.
Radio City Music Hall most likely has accessible access to the raised stage area — though it, like in many theatres, probably requires traveling backstage.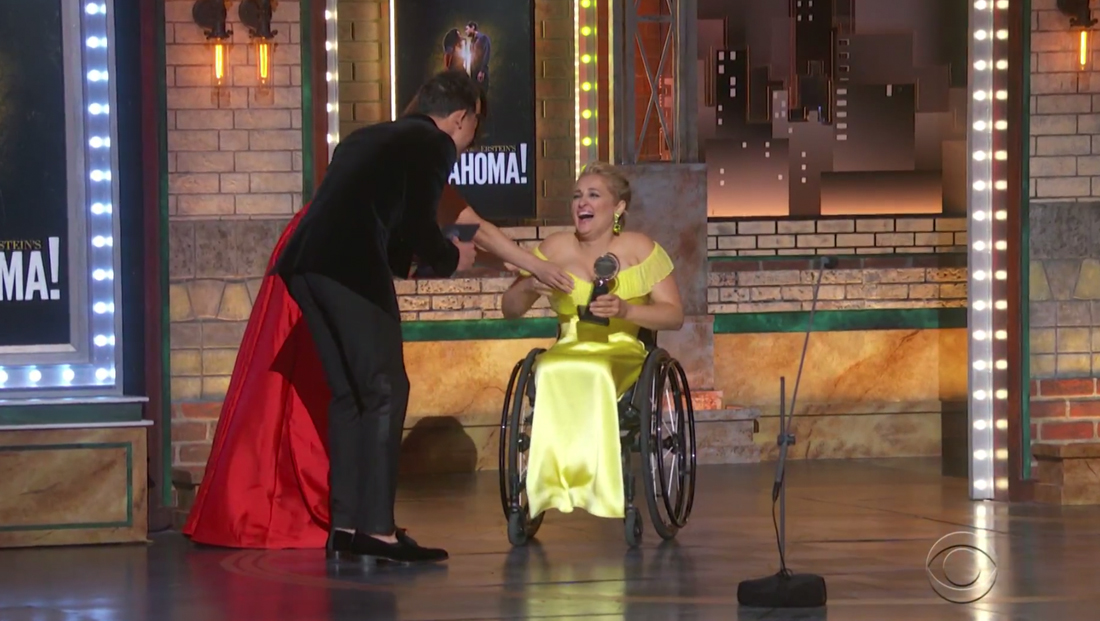 In anticipation of her win, a lower microphone was also positioned in front of the entryway.
It's not clear what would have happened if another nominee had won as the microphone stand appears significantly lower than standing height.
Although by all accounts, Stroker took the alternate entrance in stride and delivered an acceptance speech that captured the attention of America, it's still an interesting example of how accessibility isn't always accounted for in production design.
Stroker was injured in a car accident when she was two years old and has been using a wheelchair since then.
For years, the Tonys has used a similar set design that's set up on the Radio City Music Hall stage.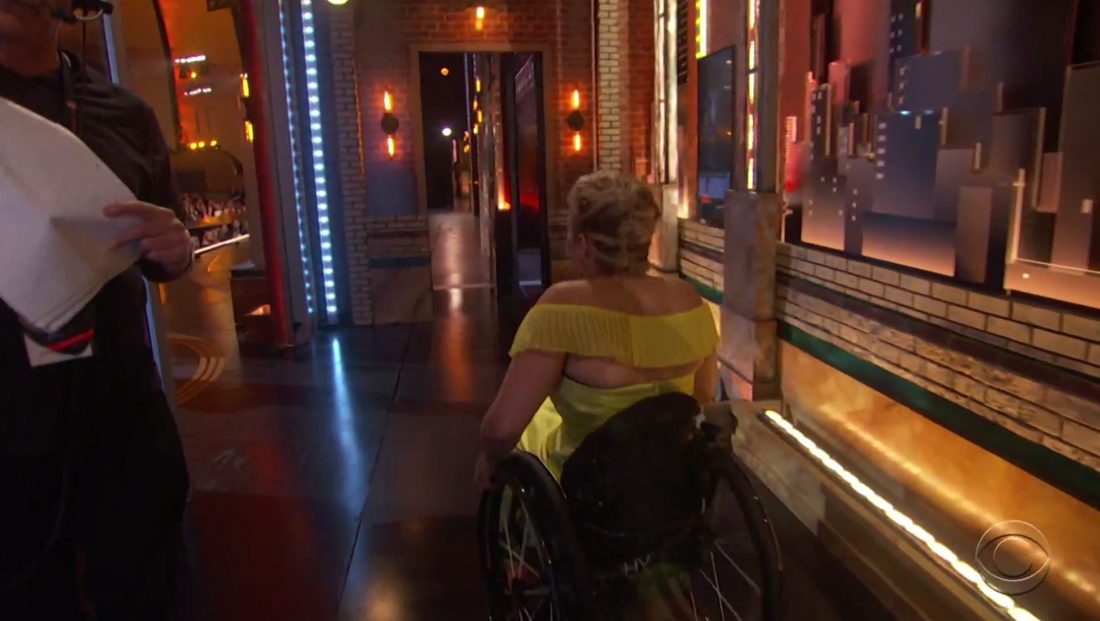 This includes arched entrances on either side of the stage. There's also a large curved stage segment that extends into the audience, creating a small enclosed "mosh pit" area.
As with most awards shows, winners typically walk up a dramatic flight of stairs to accept their award — and the Tonys stage features a design that has stairs that allow easy access to most areas of the stage from the floor of the auditorium.
Award show stage stairs have also been the site of more than one "slip and fall" from stars headed up to accept an award — so perhaps ramp could be a good alternative to make things a bit easier for others as well (accessible design often has that result).
Not only can building in accessibility features make environments easier to navigate for those living with disabilities, it can also help out in the unexpected world of when a performer, presenter, crew or even host suffers an accident or injury.
In addition, part of what made Stroker's win so inspiring to many was that she obviously performed her entire role in a wheelchair — in a role that isn't traditionally portrayed with one.
Other categories were presented from various areas of the stage at the 2019 Tonys, including from the middle of the curved stage segment.
Meanwhile, in the press room set up across the street from Radio City Music Hall at the 3 West Club, the small stage set up for winners to take questions from the media was proactively equipped with a ramp — something that isn't always there.
All that said, the show's producers, the American Theatre Wing and Stroker could have meet to discuss a way to get her access to the stage in a way that made her most comfortable, but it's not clear if that's the case.
It's also entirely possible Stroker said she didn't want to use a ramp or other conveyance to get on stage, especially give the high pressure nature of the event.
American Theatre Wing or Stroker reps did not respond to requests for comment.
However, broadcast, live event and experiential events designers should always keep accessibility in mind — whether it's for hosts, performers, presenters, guests, crew or more.
In many ways, incorporating accessibility features is also an interesting and unique challenge — and possibly could result in some unique and dramatic new look.