'Nightly' adds 'My Big Idea' segment for presidential hopefuls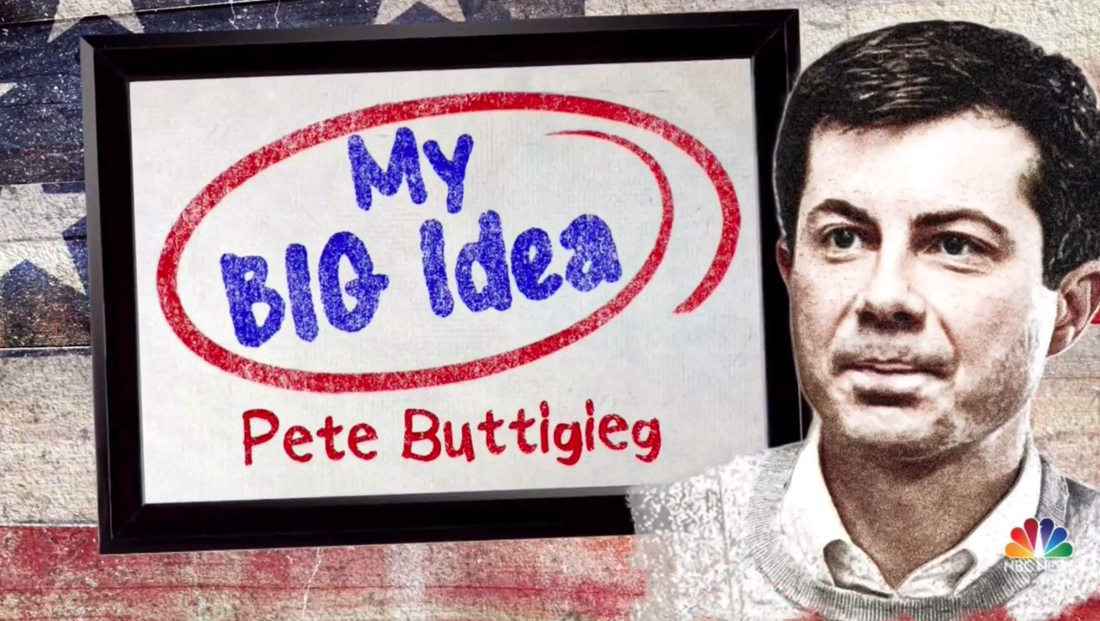 "NBC Nightly News" launched a series that lets various presidential candidates focus on one "big idea."
Entitled "My Big Idea," the series kicked off June 10, 2019, with each installment focused on a single candidate.
In addition to a format sit-down interview to discuss their "big idea," each candidate also writes his or her big idea on a white board.
Imagery of that board, along with the candidate's signature is used throughout the package, which also includes more casual and candid shots of the candidate and correspondent.
The whiteboard image, meanwhile, is used in the stinger used to introduce the segment each time, with the stinger itself customized for each candidate.
During the package, an additional matching tier is added to the show's normal lower third banners.
Assuming "Nightly" spotlights one candidate each weeknight, it will be able to feature a total of 13 candidates between the time the series launched and the night of the first night of the first presidential debate June 26.
It is not immediately clear how many candidates will ultimately be featured or how often the series will air.