Fox uses fantastical four box to give viewers even more Trump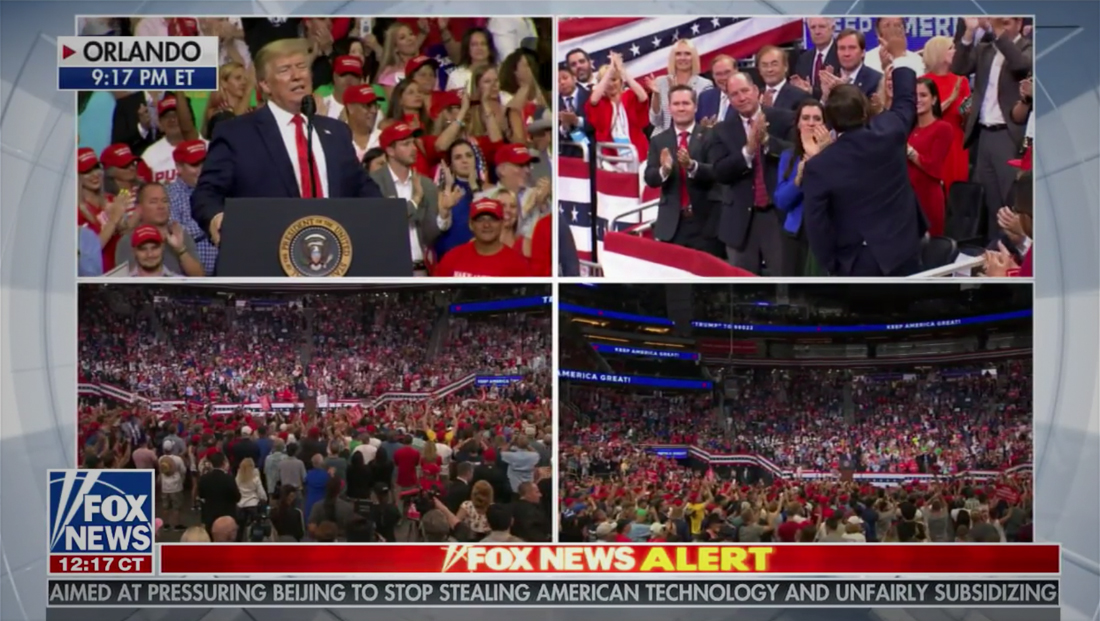 During its "Hannity" hour, the Fox cable channel that carries the show gave its viewers a four-way view of his campaign kickoff rally in Orlando.
Fox News, CNN turn to Trump re-election kickoff; MSNBC sticks with discussion about impeachment. pic.twitter.com/1ZOjFJCiva

— Michael Calderone (@mlcalderone) June 19, 2019
Around 9:17 p.m. eastern time, Fox cut to a four box showing four simultaneous views from inside the Amway Center.
One camera was on Trump at the lectern, while he was also visible in two of the other shots, while the fourth appeared to be of a "VIP section."
The Amway Center, which replaced the Amway Arena, is named for the multilevel marketing company by the same name — which was co-founded by Trump Secretary of Education Betsy DeVos' husband Richard and is owned by the City of Orlando and operated by the Magic, the city's NBA franchise.
The old arena played host to a Democratic political event in 2008.
Correction: An earlier version of this story stated the incorrect time that the clip in question aired.