BBC provides rare look at full version of countdowns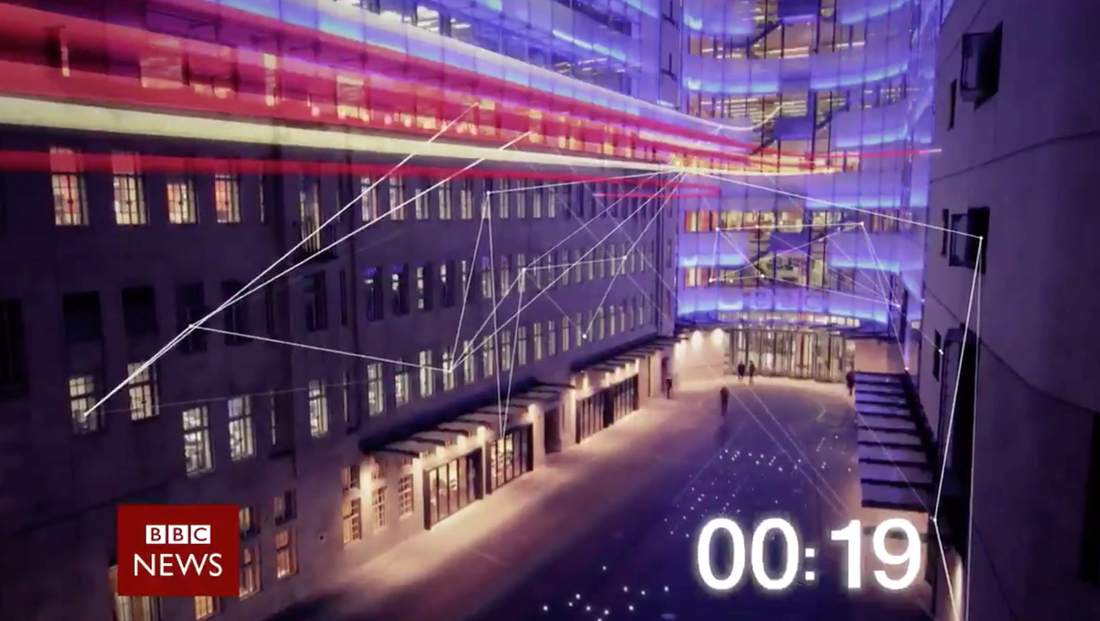 In celebration of its 65th anniversary, BBC News gave fans a look at the full 90-second version of its famous countdown sequence.
Featuring the iconic pulsating music composed by David Lowe and performed by the BBC Concert Orchestra recorded at Abbey Road, BBC viewers are used to seeing the countdowns on air before news bulletins, but typically in shortened form.
The full version runs 90 seconds and includes footage that changes periodically.
The images, which spotlight BBC reporters at work, are interwoven with images of landmarks — with most shots accented with intersecting lines suggesting connectivity and communication.
BBC posted the full version of the countdown in its current form.
BBC public relations also noted there is an "alternative cut" 90-second version available that is used in rotation with the other one.
It's worth noting that the 90-second countdowns actually start at 87 seconds — which allows for the approximately three seconds of extra "0:00" at the end and before the newscast cuts in.
BBC also posted a select cut of the countdown its BBC Arabic service uses, along with a remixed version of the music.
In addition, BBC also released a look at its Persian service's version — complete with Persian numbers.
Because, when viewed from the United Kingdom, BBC News does not have commercials, the countdowns are used to fill time between broadcasts and to "re-sync" programming with the clock so that it has consistent start times.
This is why the countdowns are shown at varying lengths and don't have a defined starting point.
Scheduled live news programming, while timed, typically runs a bit "short" of its scheduled end time in both the U.K. and much of the rest of the world.
Typically this is done to prevent the alternative — a newscast running over — and, at least in the U.S., networks and TV stations many fill the extra seconds with bump shots.
These can vary from beauty shots, tower and traffic camera views or wide views of the studio.
Often these shots are used to showcase a final glimpse at current weather or an event that's unfolding live and also contain a brief copyright notice.
The latest in design, production and engineering
Subscribe to NewscastStudio for the latest delivered straight to your inbox.