CNN runs banner about one Acosta under another one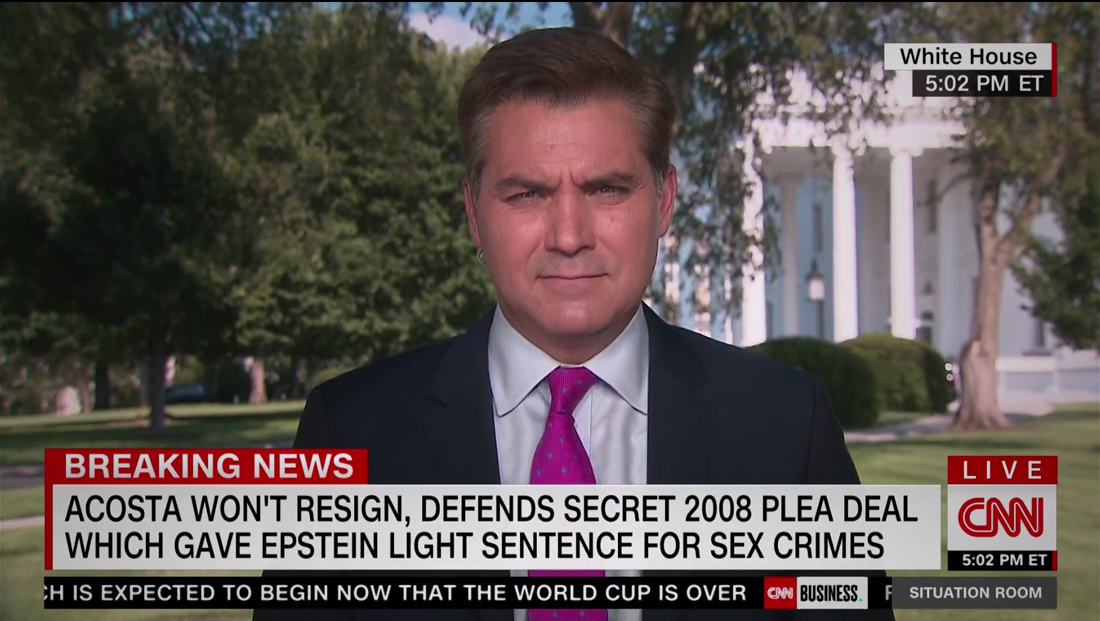 A CNN banner resulted in an odd juxtaposition thanks to the fact the subject of a story and correspondent share last names.
When covering Secretary of Labor Alexander Acosta defending a plea deal for accused sexual offender Jeffrey Epstein, CNN's "The Situation Room" turned to its White House correspondent, Jim Acosta.
Obviously, both Alexander and Jim share the same last name, so it was a bit odd to see a banner under Jim Acosta reading "Acosta won't resign, defends secret 2008 please deal which gave Epstein light sentence for sex crimes" below him shortly after "Situation Room" anchor Wolf Blitzer introduced Jim Acosta by full name.
The lower third was referencing Alexander.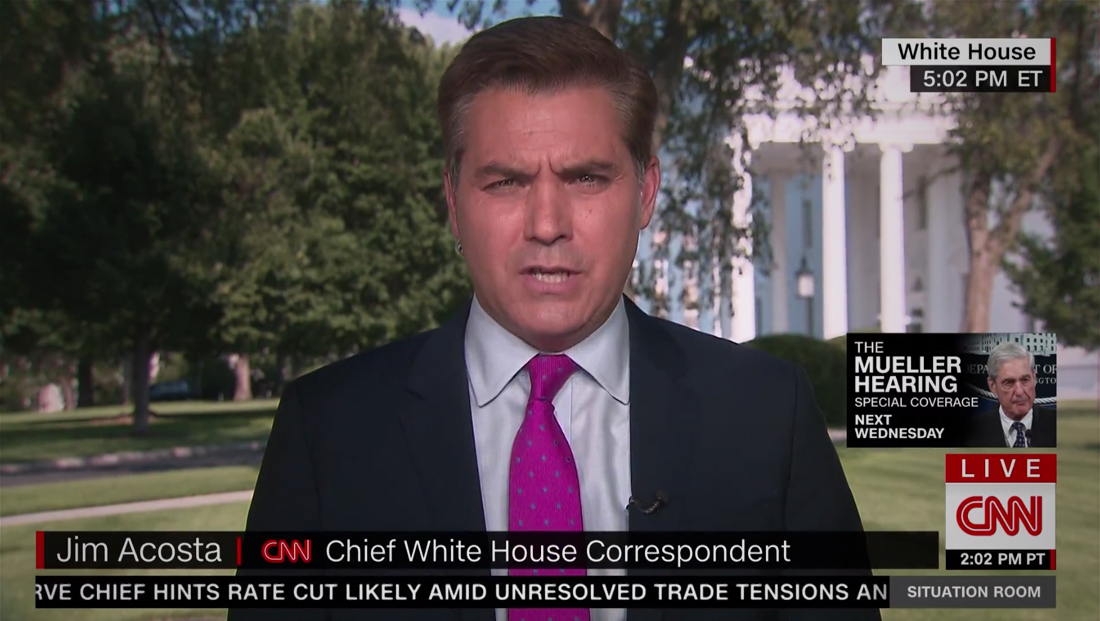 Often when such a coincidence occurs, first names will be included in text to help clarify who's who.
Given the already wordy banner, it may have been difficult to fit in "Alexander" — and the result was, while not incorrect, a bit odd to see on screen.
Another option would have been to add "Labor Secretary" or some other title to distinguish between the two.
During the report, the graphic did briefly switch to a skinny lower third identifying Jim Acosta using his full name before switching back to the original banner.
The latest in design, production and engineering
Subscribe to NewscastStudio for the latest delivered straight to your inbox.