Bloomberg launches data driven streaming service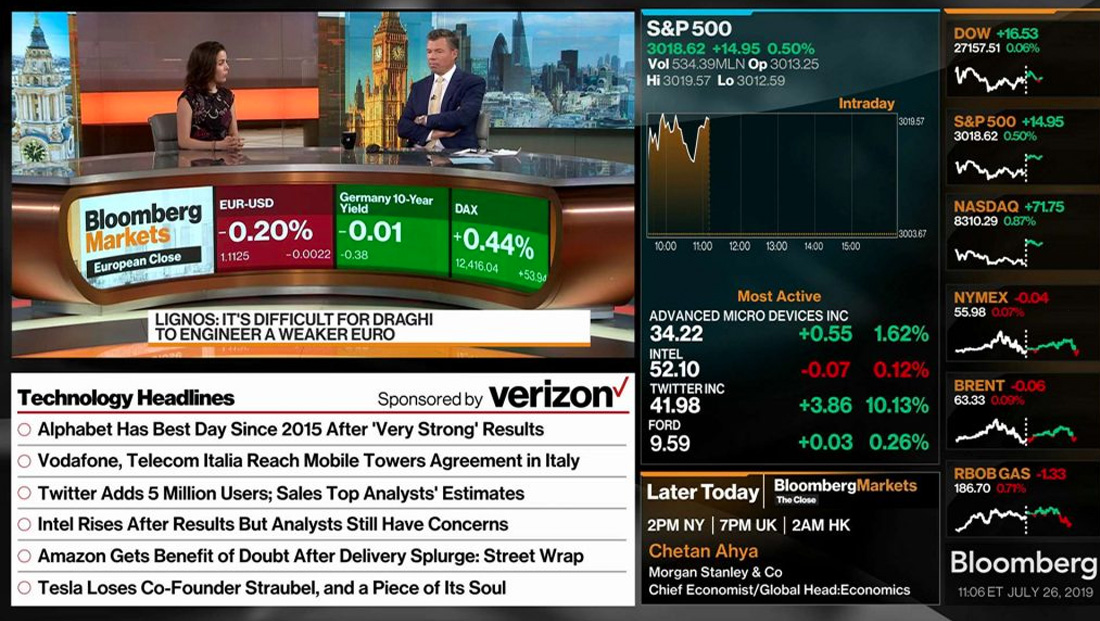 Bloomberg has launched a "plus" streaming version of its TV service.
Branded as Bloomberg TV+, the premium service combines video streaming with on-screen graphics.
The service carries Bloomberg TV's programming in a pan roughly one fourth of the screen.
Surrounding this is an oversized L-bar that displays on-screen data — a nod to the company's iconic Bloomberg data terminals.
Bloomberg says its has designed the graphics specifically with 4K and ultra high definition displays in mind and data can be updated in realtime.
According to a sample screenshot released by Bloomberg, the on-screen graphic modules also provide the network the ability to sell additional sponsorships.
The service is first being made available to Bloomberg.com subscribers but the network plans to roll out the service to OTT platforms in the coming months.