ABC 7 Chicago anchor Terrell Brown fills in on 'GMA' weekend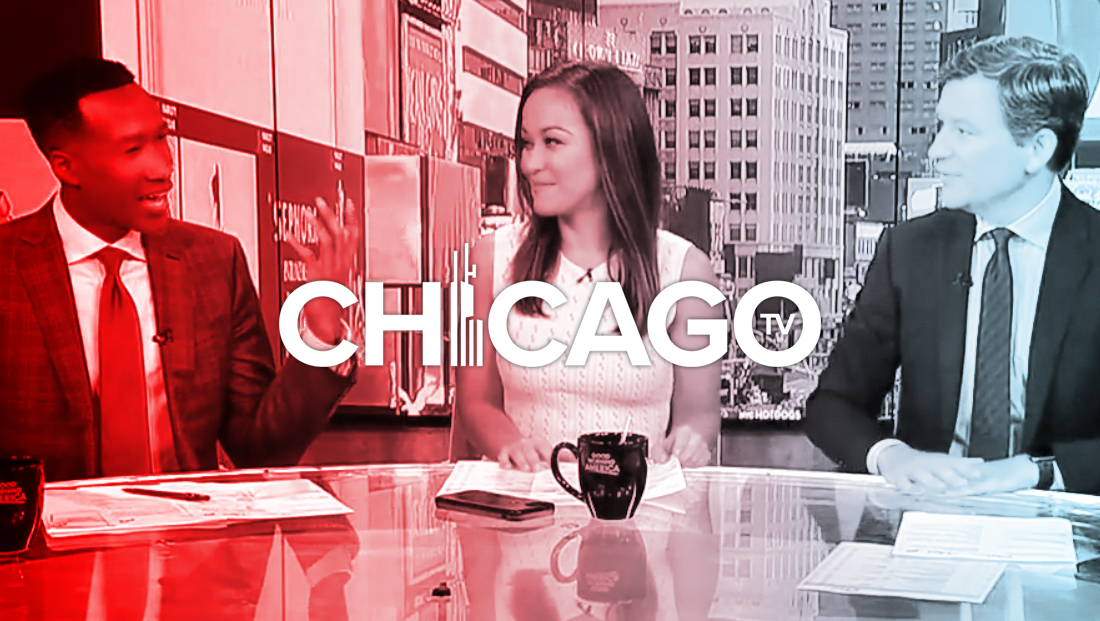 ABC 7 Eyewitness News morning anchor Terrell Brown filled in on "Good Morning America Weekend Edition" Saturday, Aug. 24, 2019.
Brown, who anchors from 4:30 to 7 a.m., right before the weekday editions of "GMA" on ABC owned station WLS in Chicago, joined Dan Harris and Eva Pilgrim at the anchor desk in New York.
Brown was filling in for Whit Johnson, who was off.
This isn't the first time Brown has fill in at the network mothership — he's filled in on "World News Now" previously.
It was, however, his first time on a weekend edition of "GMA."
ABC, which is owned by Disney, owns eight TV stations in major U.S. markets.
If a network anchor chair needs a sub, the network often calls upon talent from one of these stations, particularly for early morning or weekend newscasts.
Weekday and evening substitute anchors are typically network level correspondents.
Brown finished out the Friday, Aug. 23 edition of WLS's morning newscast — and then traveled to New York in time for the 7 a.m. start of "GMA."
"GMA" typically airs on tape delay in Chicago, like in much of the central time zone, so it was actually 6 a.m. Chicago time when the show hit the air.
The weekend edition was sandwiched between two blocks of local news on WLS on Saturday.
Brown has risen quickly in the TV news industry.
He started his career at WWBT in Richmond, Virginia, while still in college, in 2005, starting as a producer before moving on air.
In 2009, CBS News hired him — which lead to anchor spots on the network's overnight news programs "Up to the Minute" and "CBS Morning News."
While at CBS, he also won a national Emmy for work on "48 Hours."
He joined ABC 7 in Chicago in 2014 and, nine months later, in 2015, was named morning co-anchor alongside Judy Hsu.
He replaced 20-year veteran Hosea Sanders, who moved to the 7 p.m. newscast the station produces for WCIU (that newscast is set to end Aug. 30, however).
In 2016, Hsu moved to early evenings after longtime anchor Linda Yu retired, with Tanja Babich moving into the chair next to Brown.
That same year, Brown appeared on air next to an embarrassing graphic that used a McDonald's restaurant sign for a story about a shooting victim with the same last name.
All that shuffling ultimately meant that the station's morning anchor desk changed both primary faces within a two year window.
Meteorologist Tracy Butler and traffic anchor Roz Varon remained in their roles, however.
In May 2019, Babich gave birth to a third daughter, which meant Brown was anchoring alongside substitutes. Babich returned Aug. 20 but Butler was off that day — meaning the team wasn't fully "reunited" until Aug. 21.