Station apologizes for mixing up McDonald's, shooting victim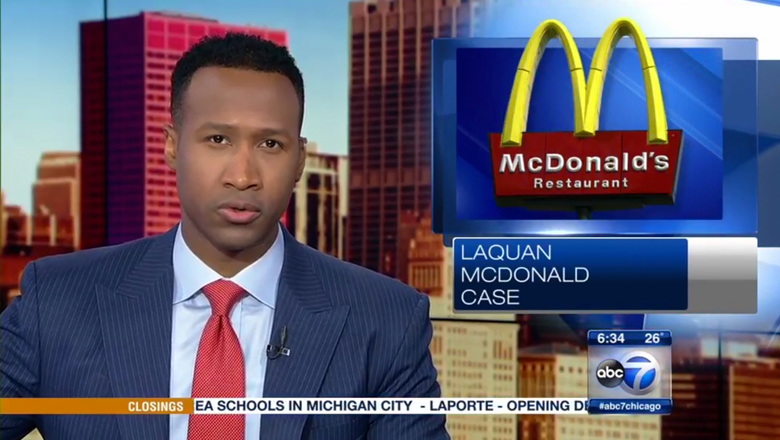 WLS-TV has officially apologized for a graphic mixup where a McDonald's restaurant logo was used for a story about shooting victim Laquan McDonald.
The apology was aired as part of the station's 5 p.m. newscast Friday afternoon, according to Robert Feder.
"We want to take a moment to apologize for an error in our morning news. A McDonald's logo was mistakenly used on a graphic during a report on the Laquan McDonald case in our 6:30 newscast. We regret the error," read anchor Ron Magers.
Last week was a bit of a bumpy ride for WLS-TV graphics — in addition to this embarrassing error that was lampooned on social media, the station also faced criticism after it added fake animated snow to its video wall background when no snow was actually falling.