Chicago ABC mixes up shooting victim, fast food restaurant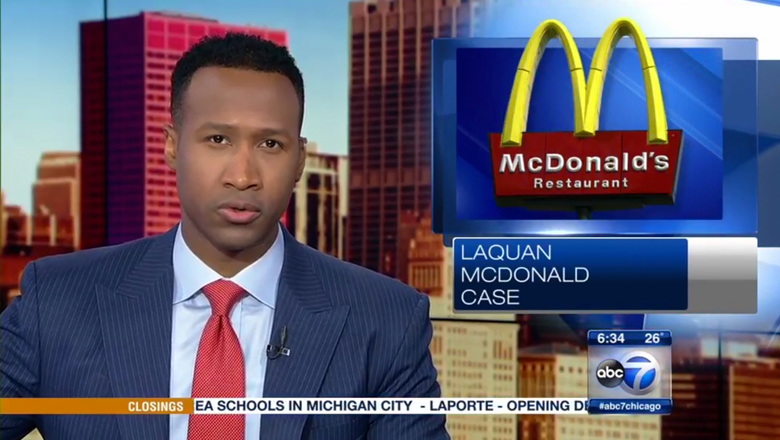 A graphics mixup made for an awkward OTS graphic this morning on Chicago's WLS-TV.
Update: The ABC station issued an apology for this mixup on its Friday evening newscast.
Anchor Terrell Brown was reading a story about Laquan McDonald, a 17-year-old black teen shot and killed by a Chicago Police Department officer in October. The shooting sparked outrage across the city and eventually lead to the mayor firing the police superintendent and is now headed for the legal system.
The OTS that appeared on screen next to Brown read "Laquan McDonald Case" with a photo of a McDonald's restaurant sign above it.
We're guessing either a hasty search of the graphics library or an automation glitch is responsible for this odd juxtaposition.