'All In' settles in to Megyn Kelly's old set for Friday shows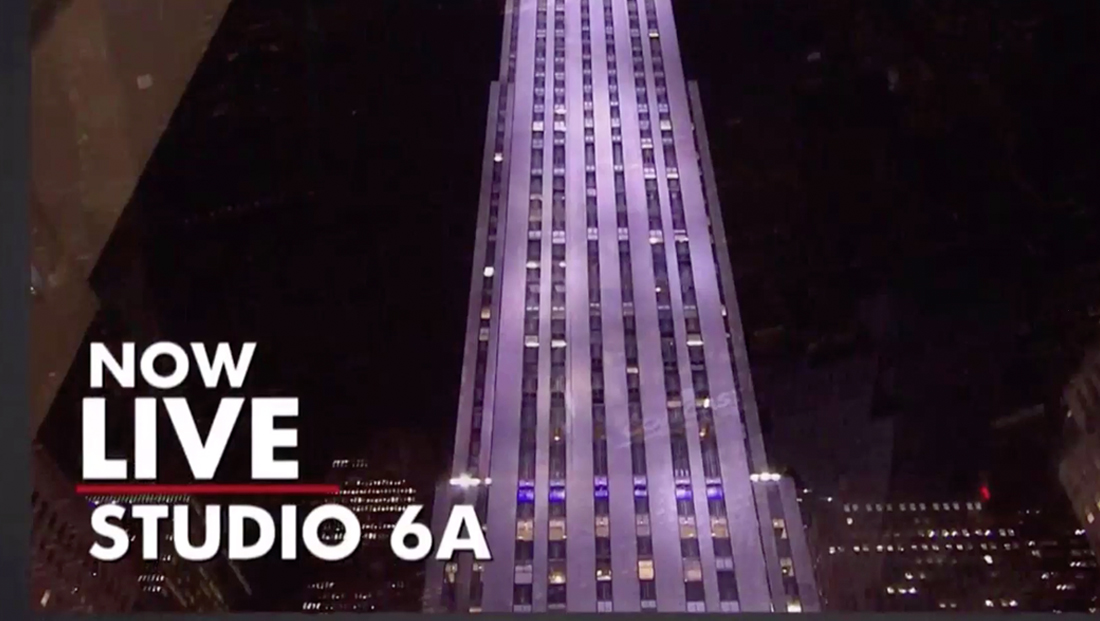 MSNBC's "All In" is in the middle of testing out Friday editions with a live studio audience — and the network opted to use Megyn Kelly's old set for the broadcasts.
Studio 6A, which was home to the short lived NBC daytime talk show, is a natural pick because it already has built-in audience risers and seating — and is no longer being used on a regular basis since "Today Third Hour" moved out at the beginning of the year.
During the first two shows, the network used a narrated open that included a "live from Studio 6A in Rockefeller Plaza" line — before host Chris Hayes entered through Kelly's old entryway to applause from the audience.
Hayes then delivered a sort of opening monologue standing in the middle of the set.
While a generic cityscape was fed to the video walls to start, Hayes quickly leveraged them to enhance his points — including displays maps, photos and lists that the handheld camera shooting him moved to frame.
The walls were also used for a live remote interview and the background for in-studio interview segments.
Meanwhile, most of the Megyn Kelly set, appears to be in place — though the network did take advantage of the color changing lighting to outline various parts of the set in the trademark "All In" red.
The general lighting cues were also darker.