Preview of ABC's Democratic debate stage design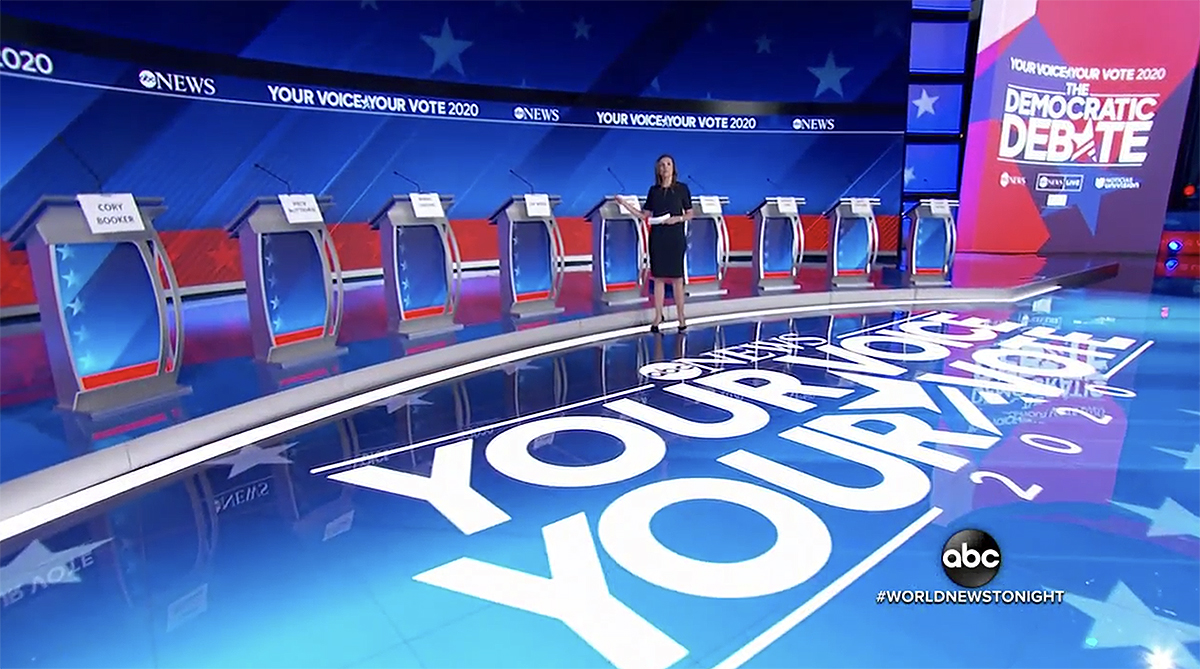 During Wednesday's edition of "World News Tonight," anchor David Muir and correspondent Mary Bruce gave the first preview of ABC's Democratic debate stage design inside the Health & PE Center at Texas Southern University in Houston.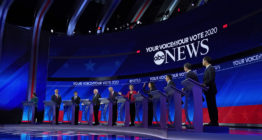 Set Design
ABC News Democratic Debate
View a gallery of this project…
From Seth Easter, the stage is stocked with LED display technology along with a sweeping design that wraps the space.
The debate will air on ABC, Univision and ABC News Live, the network's streaming news and events channel, on Thursday, Sept. 12, 2019.
George Stephanopoulos, David Muir, Linsey Davis and Jorge Ramos will moderate the debate.