Pa. station goes onto a second temporary set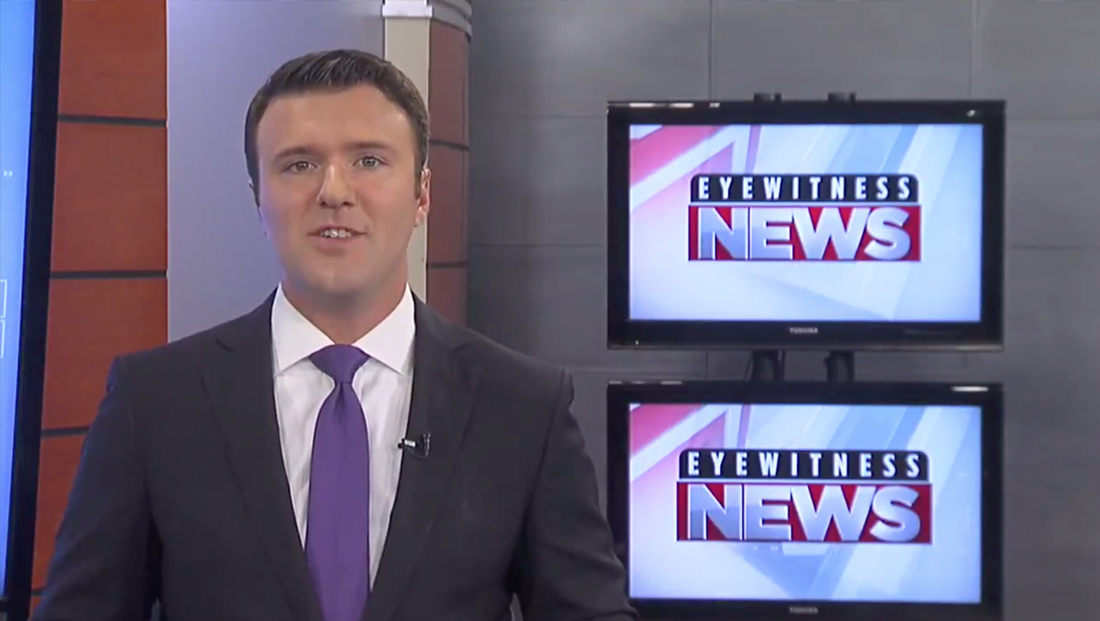 WBRE, the NBC in Scranton/Wilkes-Barre, Pennsylvania has shifted newscast production to another temporary set.
Last week, the station moved to a rather gloomy setup in the station's newsroom.
EYEWITNESS NEWS WEBCAST:
Police are investigating a violent armed robbery at a motel this morning. Plus, Pennsylvanians who are not able to vote in person in the November election can now apply online for absentee ballots. pic.twitter.com/pmZDVSVEno

— Eyewitness News (@wbrewyou) September 16, 2019
Now, it has moved onto a set that appears to be made up, at least in part, of old pieces from the days when WYOU, its sister station, produced an interactive newscast.
WBRE, which is owned by Nexstar, operates Mission Broadcasting's CBS affiliate WYOU under a shared services agreement.
Several of the WBRE-produced newscasts, which are branded under the "Eyewitness News" banner with no reference to station names or channel numbers, are simulcast on WYOU — and WBRE also produces some exclusive newscasts for WYOU.
You may get a #shower this evening but it's a small chance @JoshHodell says #Tuesday looks great! pic.twitter.com/jJVL9mjM5K

— Eyewitness News (@wbrewyou) September 16, 2019
The new temporary setup uses a wood wall with reveal lines, a large monitor and some smaller, additional monitors.
Portions of the old WYOU set are also used for the station's lifestyle "PA Live" lifestyle show.
Station officials did not respond to NewscastStudio's requests for comment, but the station did post a photo to Facebook last week that seemed to confirm changes are coming to the newscasts.