Ellen can't figure out who 'the masked cameraman' is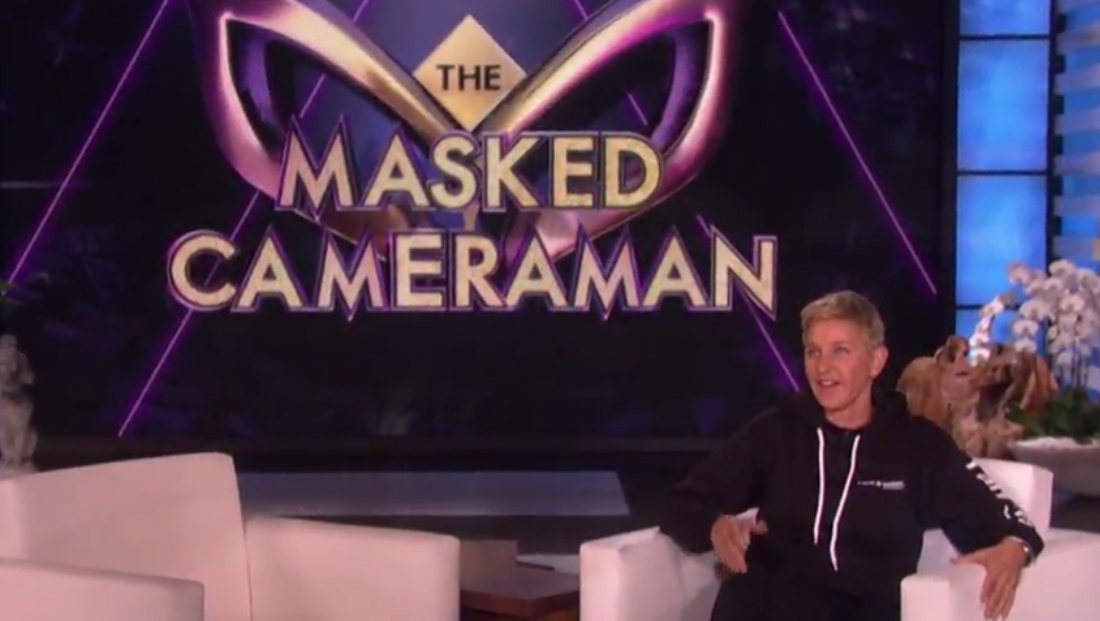 It's a scenario that's all too real for many camera operators: Being an unknown entity by the talent that gets all the fame and glory of TV.
Ellen DeGeneres played a game of "The Masked Cameraman" where she (hopefully) pretended to not know the name of one of her cameramen.
The segment aired on Wednesday, Sept. 26, 2019's edition of the syndicated talk show as a set up to her guest Ken Jeong, who is a judge of Fox's "The Masked Singer."
DeGeneres' created a convincing version of the show's logo for her and then the control room punched up a shot of one of her camera operators in an over the top costume similar to the ones on the show — and, of course, the object was for DeGeneres to guess.
It turns out it was David (or "Dave"), who took off the costume's head to reveal himself.
The show then ran a super fast credits crawl across the screen (ironically, after an unscientific frame by frame examination the video, it doesn't appear there's any camera operators — much less one named "David" in the credits).
DeGeneres then (again, hopefully) pretended not to have a clue who the cameraman was.
"I have to be honest with you, even without the mask I wouldn't know your name," she said before "Dave" took his mask off.