Meet Gerald, a 'floor manager' at BBC News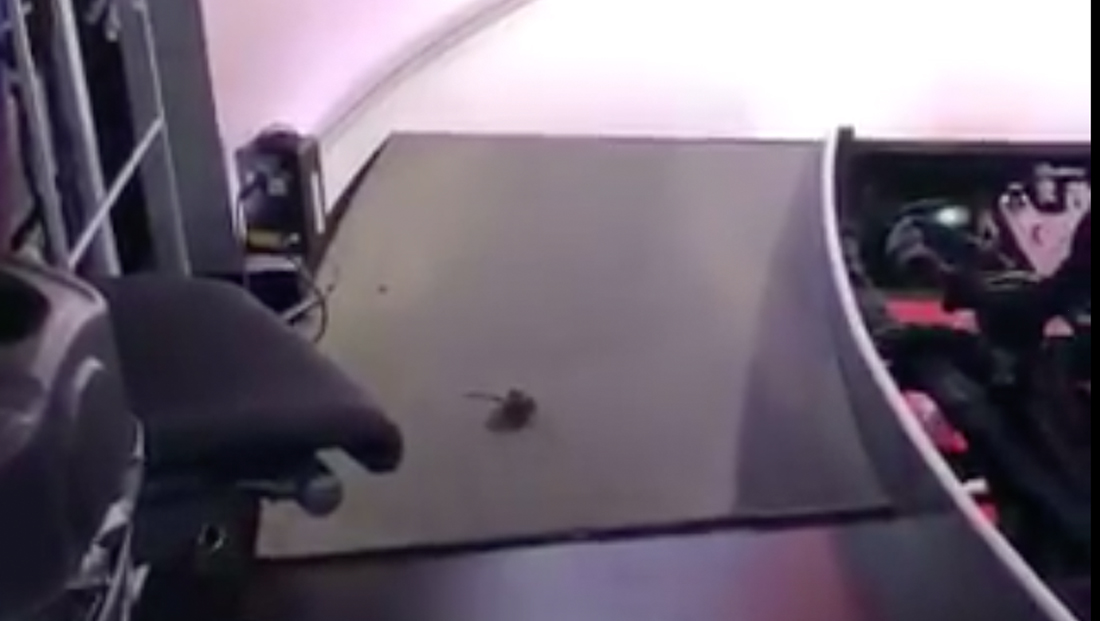 BBC News' has an employee named Gerald who is, quite literally, a pretty good (albeit sneaky) "floor manager."
Gerald, it turns out, is a mouse that's taken up residence in the network's Studio C and apparently enjoys scampering around the floor during live newscasts.
Caroline Batt, who is a human floor manager at BBC, posted a video of Gerald exploring one of the studio's ramps that lead up to the elevated circular riser in the middle of the studio.
Studio C features a similar set to the one found next to the network's main newsroom but instead is completely enclosed, with a large seamless video wall instead of the windows overlooking the newsroom.
We just hope that Gerald is smart enough to avoid the trackways the studio's sometimes errant robotic cameras run on and doesn't turn into, well, "camera kill."
This is Gerald. Gerald lives in studio C. Gerald is a free spirit and refuses to be caught. Be like Gerald ✊?? #bbcnews pic.twitter.com/HV8vHYxtin

— CarolineBatt (@CarolineBatt) September 27, 2019