Game Show Network keeps host, shuffles its look for new 'Catch 21'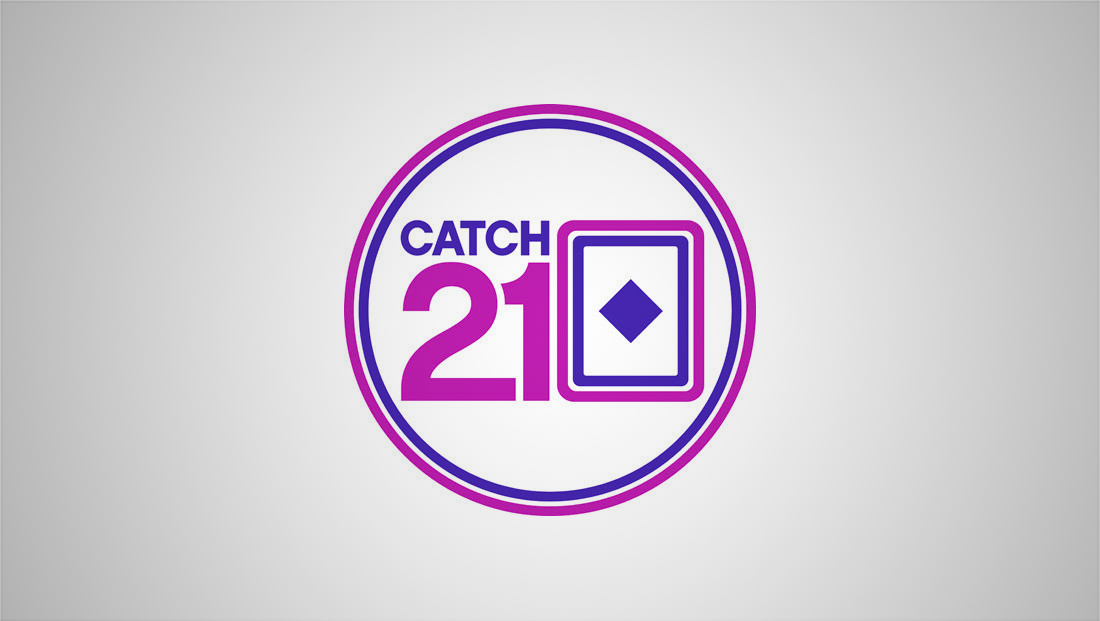 Game Show Network is bringing back "Catch 21" with a new look Oct. 14, 2019.
Alfonso Ribeiro, who also hosts "America's Funniest Videos" will host alongside Witney Carson as the "card dealer."
The show reunites Riberio and Carson, who danced together on "Dancing With the Stars" when Ribeiro was a celebrity contestant (and later fill-in host).
Ribeiro also hosted the show's original Game Show Network run from 2008 to 2011.
The show is dropping its previous black, white and gold look in favor of brighter magenta and violets.
Two rings surround the logo lockup, with the name on the left side and a rectangle suggested a diamond card on the right.
Both the "2" and "1" in the design have been customized — the "2" with a longer base and the "hook" in the "1" trimmed to match the curve in the upper right part of the digit next to it.
The game will feature oversized playing cards and require constants to answer general knowledge questions to attempt to build the closest hand to 21 (hence the name).
"Catch 21" has a similar name to 1950s game show "Twenty-One" and share the element of trying to get to 21 but are otherwise unrelated.
The name "Catch 21" is inspired by a phrase coined by the novel "Catch 22" by Joseph Heller to describe a paradox that someone cannot escape from due to contradictory rules, restrictions or limits.
The latest in design, production and engineering
Subscribe to NewscastStudio for the latest delivered straight to your inbox.