Chicago TV ready with teacher strike coverage, gets thrown two breaking stories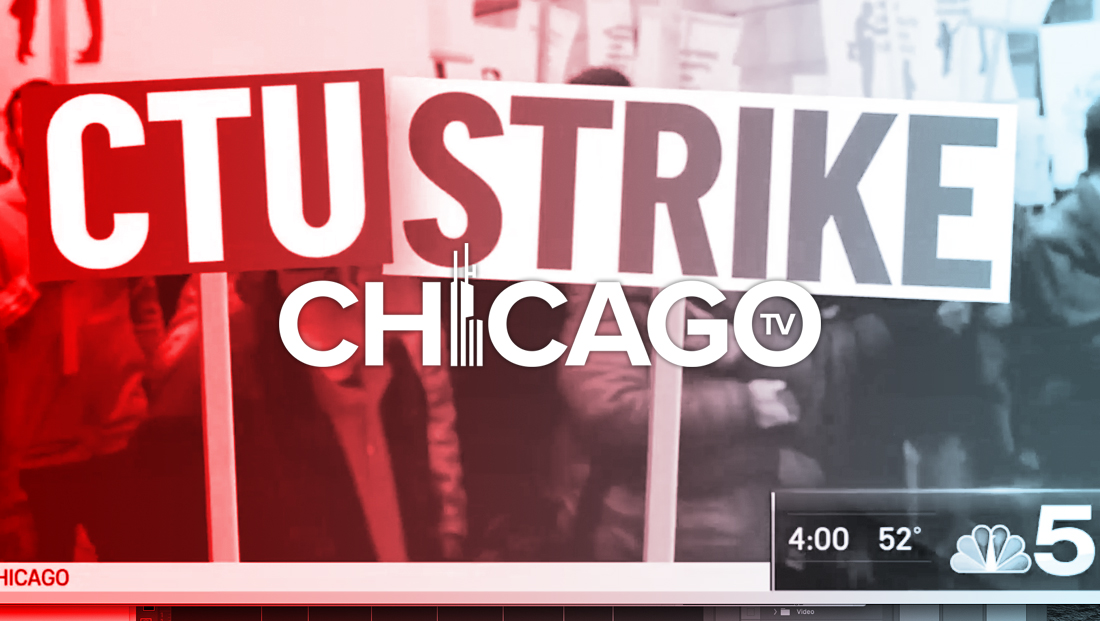 On NBC owned station WMAQ, the 4 p.m. newscast lead with the strike.
By 5 p.m. the station rolled right into continuing coverage of the strike, with the Johnson news was inserted after team coverage of that story, meaning the station was behind competitors.
At 6 p.m., the station opened with a team of three reporters with a rather sluggish series of strike teases and producers switched to the red breaking news open but ultimately lead with the Johnson news.
At 10, WMAQ had more of a mixed bag of stories and appeared to be having some minor technical issues with graphics at the top of the newscast, as two banners appeared over one tease and there was an awkward transition between two during the start of its school strike coverage.
The station opted to lead with Johnson on the late news.
Throughout the entire day of strike coverage, WMAQ used an animated background reading "CTU Strike" spelled out on two picket line style signs that bobbled slightly on screen.